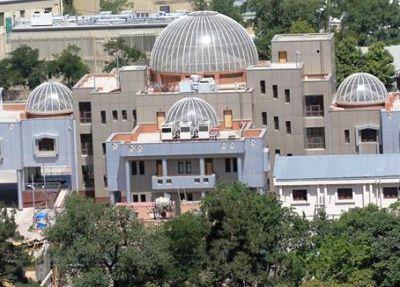 A rocket landed in the Indian embassy premises in Kabul, causing damage to Indo-Tibetan Border Police barracks, but all the mission staff were safe, External Affairs Minister Sushma Swaraj said on Monday.
Swaraj said the rocket landed in the Chancery compound.
"The rocket has clipped the top of the three storied ITBP barracks. There are no casualties. All Indians and staff are safe," she tweeted.
Ministry of External Affairs spokesperson Raveesh Kumar said there was no fire in the incident.
"A rocket landed in the premises of our Embassy in Kabul a while ago causing minor damage to a structure at rear side of the Embassy compound," he tweeted.
He also said that India's Charge d' Affaires there informed that all the Embassy employees were safe.
It was not clear whether the target of the attack was the Indian Embassy, which is located in the high-security diplomatic zone of the Afghan capital.