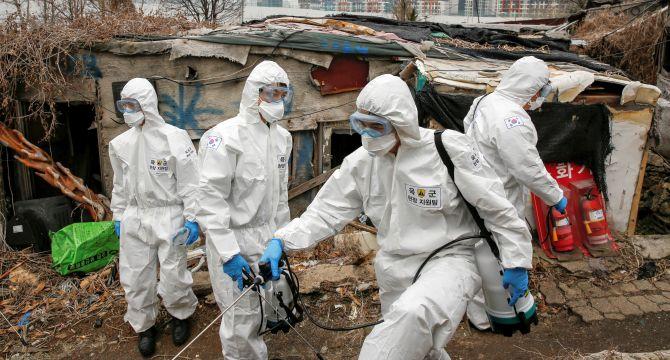 The deadly novel coronavirus that first originated in the Chinese city of Wuhan in December last year has spread around the world, sparking a race to find treatments and vaccines against it.
The World Health Organisation has declared the coronavirus as a pandemic which is also known as COVID-19.
As it continues to spread around the world, bringing panic with it, here are the latest numbers from China.
How does it spread?
Coronavirus spread through being in proximity to an infected person and inhaling droplets generated when they cough or sneeze, or touching a surface where these droplets land and then touching one's face or nose.
The above map shows the global outbreak of coronavirus along with how it got transmitted.
The size of the circle shows the number of confirmed cases of coronavirus and the color shows the way it got transmitted to that country.
Local transmission indicates locations where the source of infection is within the reporting location.
Imported cases only indicate locations where all cases have been acquired outside the location of reporting.
Under investigation indicates locations where interruption of transmission has not been determined for any cases.
How to prevent from corona infection
Standard recommendations by the WHO are regular hand washing, covering mouth and nose when coughing and sneezing, thoroughly cooking meat and eggs.
Avoid close contact with anyone showing symptoms of respiratory illness such as coughing and sneezing.