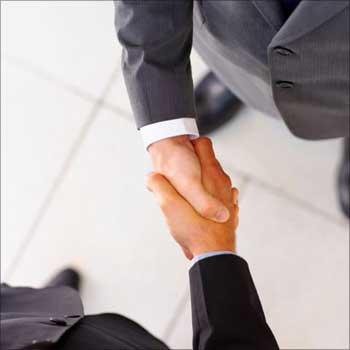 The World Bank Group's project Doing Business measures regulations that apply to domestic small and medium-sized businesses in 189 economies around the world.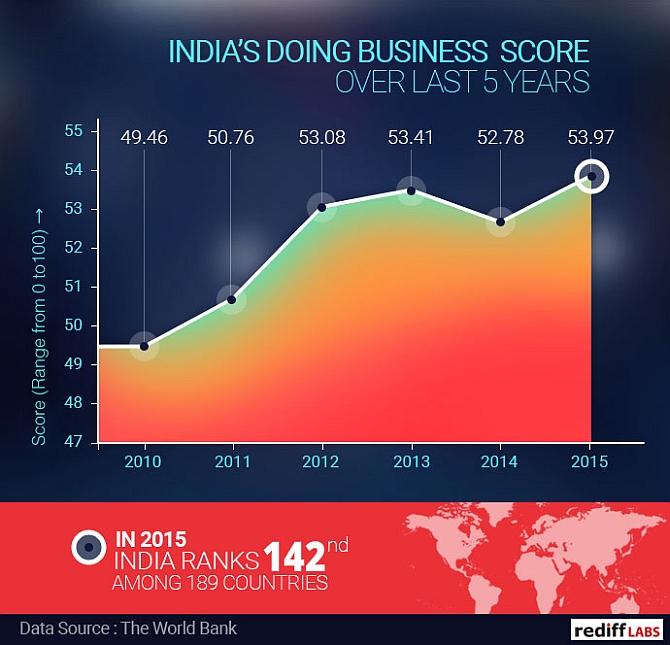 According to the Doing Business project, "A high ease of doing business ranking means the regulatory environment is more conducive to the starting and operation of a local firm."

The graph, above, shows the Doing Business Score in India from the year 2010 to 2015.
It is important to note that while there is a slight increase in India's Doing Business Score over last 5 years, India's Ease of Doing Business Rank is 142nd among 189 countries in the year 2015. Singapore ranks first in the Ease of Doing Business, followed by New Zealand and Hong Kong.

Explore the map above to see and compare different countries' Doing Business Index in 2015.

For each of the 189 economies the the Doing Business Index is calculated based on the following 10 indicators:
Starting a business

Dealing with construction permits

Getting electricity

Registering property

Getting credit

Protecting investors

Paying taxes

Trading across borders

Enforcing contracts

Resolving insolvency
For more data driven journalism, check out Rediff Labs.