Santosh Gangwar said that a hue and cry should not be created if one or two such incidents rake up in a big country like India.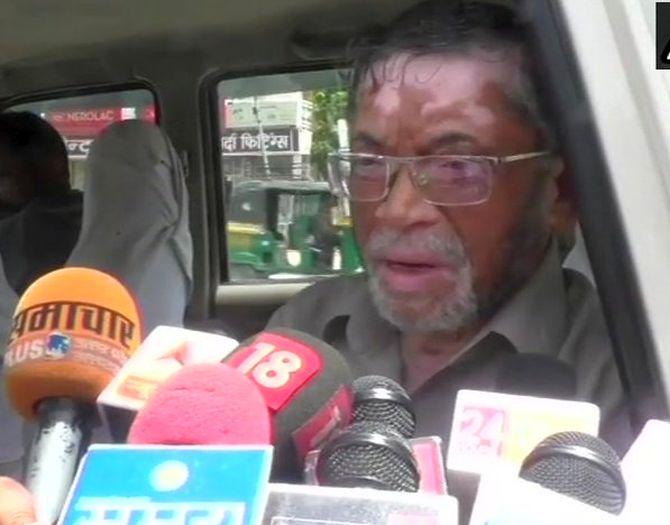 Wading into a controversy, Union Minister Santosh Gangwar on Sunday said "brouhaha" should not be created over one or two rape cases in a big country like India.
The remarks come at a time when the country is witnessing public outrage over brutal rape and murder of a minor girl in Kathua and that of a 17-year-old girl in Uttar Pradesh's Unnao allegedly by a Bharatiya Janata Party MLA.
"Such incidents (rape cases) are unfortunate situation... But sometimes you can't stop them. Government is active everywhere and taking action which is visible to everyone, " he told reporters in Bareilly.
"In a big country like ours, if one or two incidents take place, brouhaha should not be created over it. This is not fair... Government is taking effective steps...Whatever is necessary will be done," he said.
Gangwar, who is the BJP MP from Bareilly, is the Minister of State (Independent Charge) for Labour and Employment.
President Ram Nath Kovind today promulgated an ordinance to provide stringent punishment, including death penalty, for those convicted of rape of girls below 12 years.
Under the Criminal Law Amendment Ordinance cleared by a Cabinet meeting chaired by Prime Minister Narendra Modi, new fast-track courts will be set up to deal with such cases and special forensic kits for rape cases will be given to all police stations and hospitals in the long term.
In his first comments on the incidents of rape in Unnao and the sexual assault and murder of an eight-year-old girl in Kathua, Prime Minister Narendra Modi had last week said that no criminal will be spared and daughters will get justice.
"Such incidents shake our sensibilities. I want to assure the nation that no criminal will be spared. Justice will be done. Our daughters will get justice," he had said at an event to inaugurate the B R Ambedkar memorial.
While in London to attend the just-concluded Commonwealth Summit, Modi had said that rape of a daughter was a matter of shame for the country.
In the Unnao case, the Central Bureau of Investigation arrested BJP MLA Kuldeep Singh Sengar on April 13, hours after an Allahabad High Court order that he was influencing the "law and order machinery".