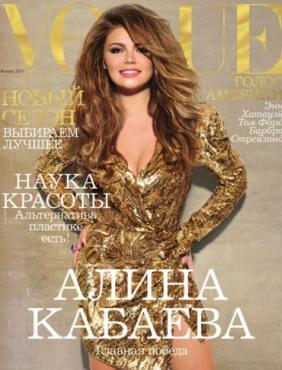 Vogue's new editor-in-chief Viktoria Davydova has courted controversy by putting Vladimir Putin's alleged mistress on her first front cover.
Alina Kabayeva will appear on the front of the January 2011 issue, reports the Daily Mail.
Though the rumours of Putin's relationship with former Olympic gold medallist have been strenuously denied, Davydova has cheekily placed the main cover headline, 'Her Main Victory,' between Kabayeva's legs.
The 27-year-old, who won a bronze medal in the rhythmic gymnastics at the Sydney Games in 2000 and bettered it with a gold medal four years later at Athens, is alleged to have mothered Putin's lovechild.
In a further fashion controversy, the former editor of Russia's Tatler photographed Kabayeva in a 21,000 pounds gold Balmain dress, which has already featured on many other fashion magazine covers this year.