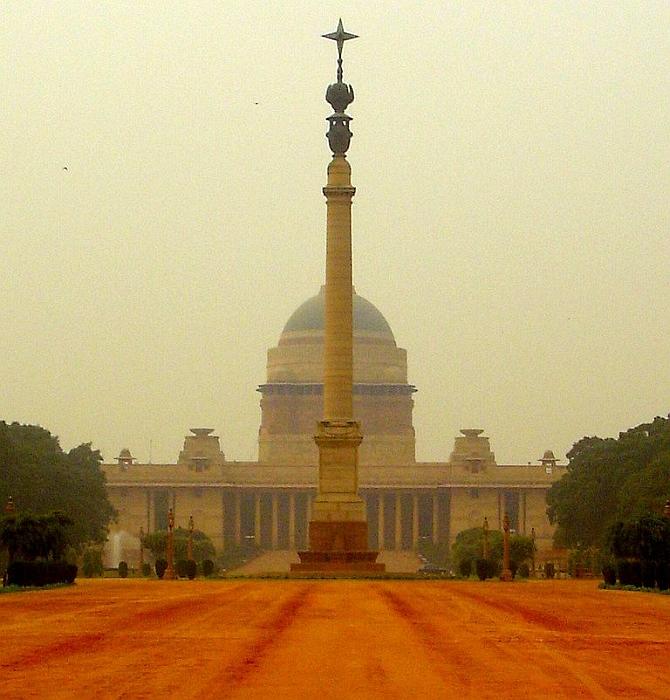 Opposition parties are likely to field their own consensus candidate against National Democratic Alliance's nominee Ram Nath Kovind for the July 17 presidential polls, sources in the Left parties said on Tuesday.
Leaders of the non-NDA parties, including Congress chief Sonia Gandhi, Nationalist Congress Party president Sharad Pawar and Communist Party of India-Marxist general secretary Sitaram Yechury, will meet on June 22 to discuss the matter, they added.
According to the sources, former Lok Sabha speaker Meira Kumar, ex-Union home minister Sushil Kumar Shinde, CPI national secretary D Raja, Bharip Bahujan Mahasangh leader and grandson of Dr BR Ambedkar, Prakash, and retired diplomat Gopal Krishna Gandhi are some of the probable contenders whose names the Opposition parties are considering.
Sources in the CPI said Raja's name has been proposed by "some individuals and not any non-NDA parties".
The Left party will discuss the issue wihin itself before opposition leaders meet on June 22, the sources added.
They also claimed that the Bharatiya Janata Party fielding Kovind has "not hurt" the unity among the 17 opposition parties. "These are very crucial polls and we will have to ensure we protect the Constitution. There will be a contest," a source said.
The sources reiterated that since the BJP has named Kovind, a Dalit leader, the Opposition may also zero in on a candidate from the same community.
They alleged the BJP made the "unilateral" decision probably to remake its image in the wake of alleged attacks on the Dalits in recent past.
They also said the party picked a candidate from politically crucial state keeping in mind the the next general election. Kovind hails from Kanpur Dehat in Uttar Pradesh.
The sources said the BJP's decision to nominate the 71-year-old without consulting the opposition has not "surprised" them. They, however, said the opposition should have declared their consensus candidate before the BJP announced the NDA nominee on Monday.
Asked if there was a division among the opposition parties, particularly after Mayawati said that the Bahujan Samaj Party was "positive" about Kovind's nomination, the sources said, the unity is not hurt. "It is very much there."
The sources also said that before the ruling party announced Kovind's name, the opposition parties had thought of fielding a tribal candidate after reports that the NDA would field Jharkhand Governor Draupadi Murmu, a tribal leader.
"But now that they have named a Dalit leader, the equation has changed altogether, one of the sources added.
Meanwhile, Raja termed the presidential election as "very critical" and one that will have "far-reaching" impact on the country's future.
"It has become critical election, it has become battle of ideology, it has become battle for safeguarding the Constitution, safeguarding the secular democracy," he added.