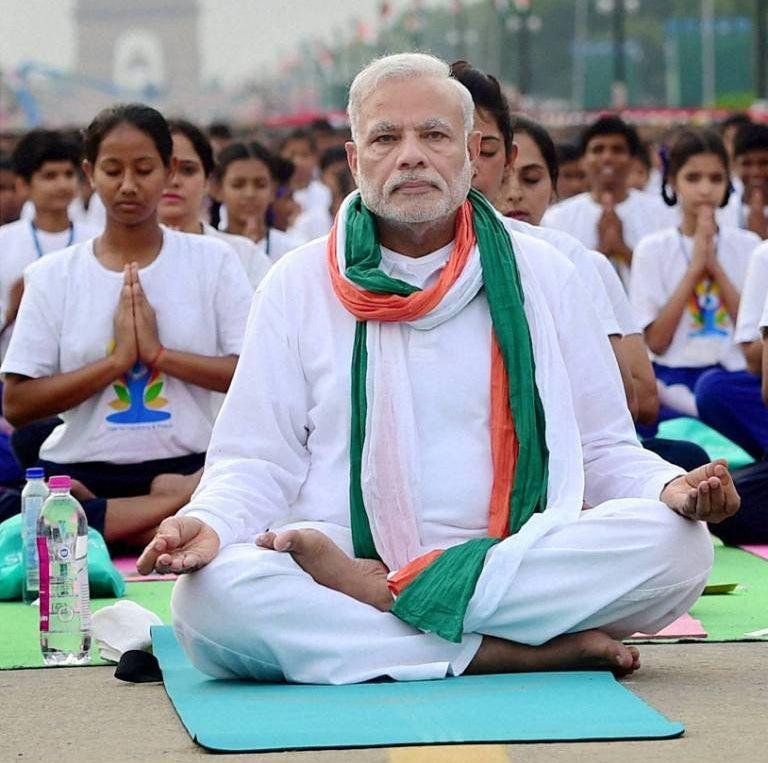 Controversy has once again hit International Yoga Day, which is celebrated on June 21 around the world.
The Centre has proposed the chanting of 'Om' and the recital of some Vedic mantras before the 45-minute yoga session, a move which many are criticising.
The protocol has been prepared by a government-appointed panel of experts for those participating in the International Yoga Day and circulated through government departments, schools, colleges and universities across the country.
In a letter to all heads of higher institutions, the University Grants Commission has asked for their "personal indulgence" to ensure the protocol has been followed during the events held on their respective campuses on June 21.
A similar proposal last year created uproar, requiring a clarification from the Centre that chanting 'Om' is not compulsory.