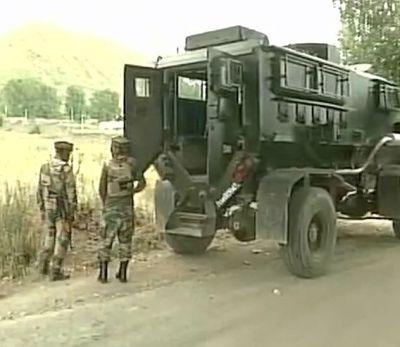 One militant was killed in an ongoing gunfight in south Kashmir Pulwama district late on Sunday afternoon.
A senior police officer said troops of counter insurgency Rashtriya Rifles and police jointly surrounded Ladoo area near Saffron rich Pampore on specific information about presence of a group of militants.
"As the security forces were busy searching the area, the militants in hiding opened fire triggering a gunfight which is on. So far one militant has been killed," the officer said.
More reinforcements were rushed to the area. "The operation is on," the officer said.