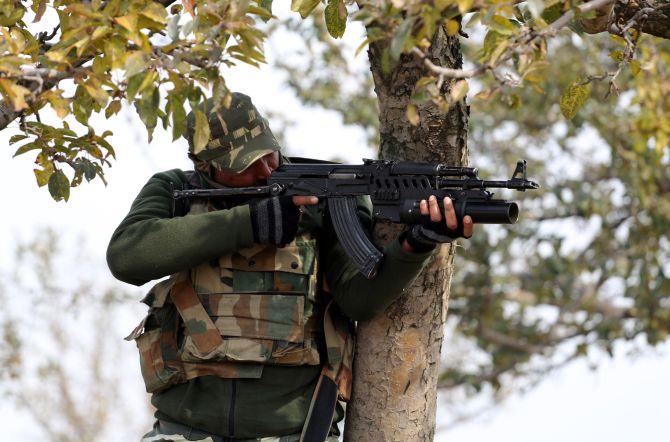 A police constable was shot dead by terrorists in the Pulwama district of Jammu and Kashmir in the wee hours of Saturday.
The police constable, Khurshid Ahmed, was killed outside his house in Koil village around 3:00 am. As per reports, he was leaving his home for duties when the militants shot him from a close range.
However, the number of militants has still not been ascertained.
A terrorist hiding in a mob had two days ago launched two grenades at the mob controlling security forces injuring 15 security men, including three officers in the same district.
Kashmir Valley has been on edge since the killing of Hizbul Mujahideen commander Burhan Wani on July 8, which triggered widespread unrest and prompted an intense security crackdown.
The Valley is under curfew for a record 50 days.
At least 70 people have been killed and thousands wounded in violent street protests.