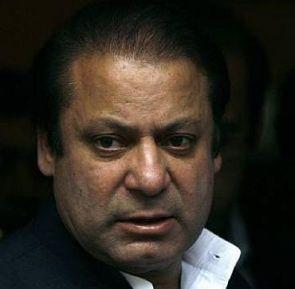 Prime Minister Manmohan Singh's special envoy Satinder Lambah Monday met Pakistan Muslim League leader Nawaz Sharif, who is set to become the prime minister, and discussed ways to take forward the dialogue process to address all the issues of concern between the two countries.
Lambah travelled to Lahore as a follow up of Singh's conversation with Sharif on May 12 to greet him on his party's victory in the general elections there.
The PMO said that during the meeting, "They took the opportunity to discuss ways to take the dialogue process forward to address all issues of concern to the two countries and to advance peace, friendship and cooperation between the two South Asian neighbours."
Lambah also conveyed Indian prime minister's "greetings and good wishes for his tenure as prime minister of Pakistan. Mian Nawaz Sharif conveyed his deep appreciation for Prime Minister Singh's message."
On May 12, Singh had reached out to the new government in Pakistan and conveyed the desire to work with Sharif to chart "a new course" in India-Pakistan relations.
Singh also invited Sharif to visit India at a mutually-convenient time.