A day after HRD Minister Smriti Irani visited Amethi and slammed Rahul Gandhi on his home turf, the Congress vice-president's sister Priyanka Vadra reached her mother's constituency Rae Bareli and interacted with the locals.
She had an exclusive session with the women in the constituency and listened while they shared the problems and woes.
She also took the opportunity to slam the HRD minister, which resulted in a war of words between the two.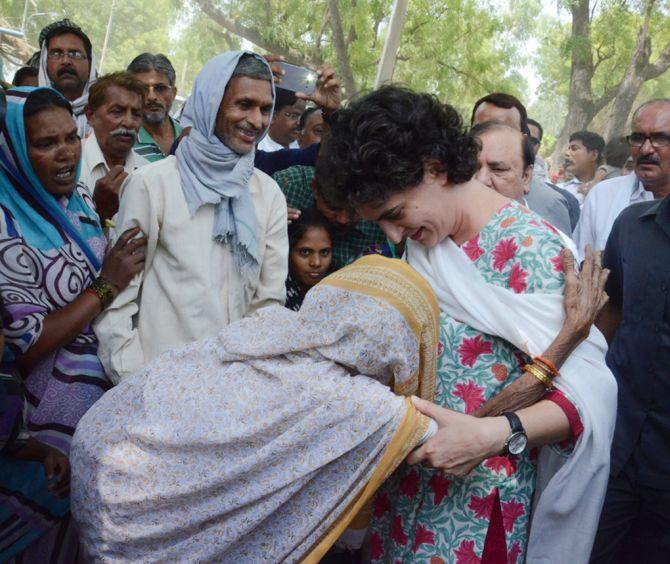 Priyanka Gandhi embraces an old lady in Rae Bareli during her trip to her mother's constituency. She was patient and heard of the people's problems.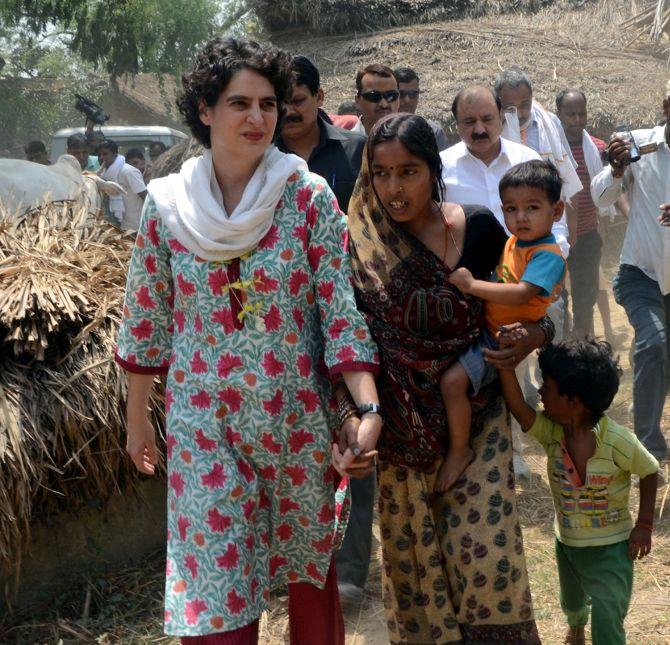 She also spent time with the locals. She had a meaningful interaction with the women of the area and spoke to them about the issues worrying them.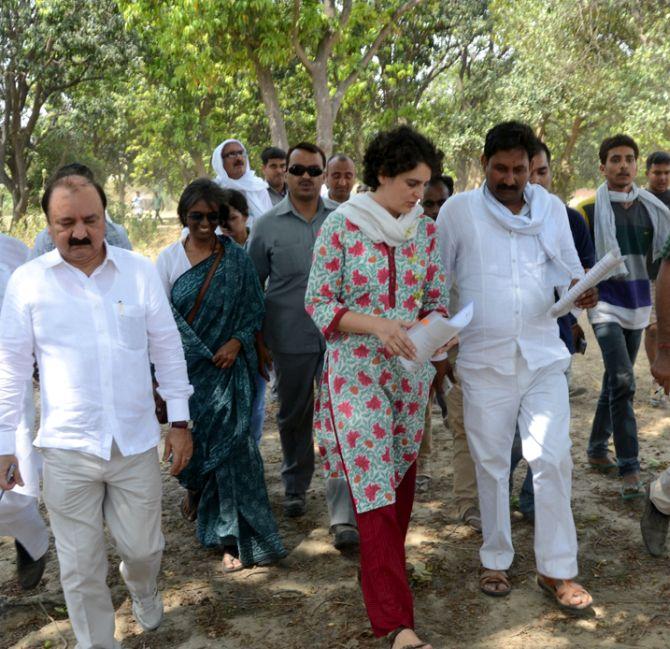 Priyanka also oversaw the various projects and development works being carried out in the area.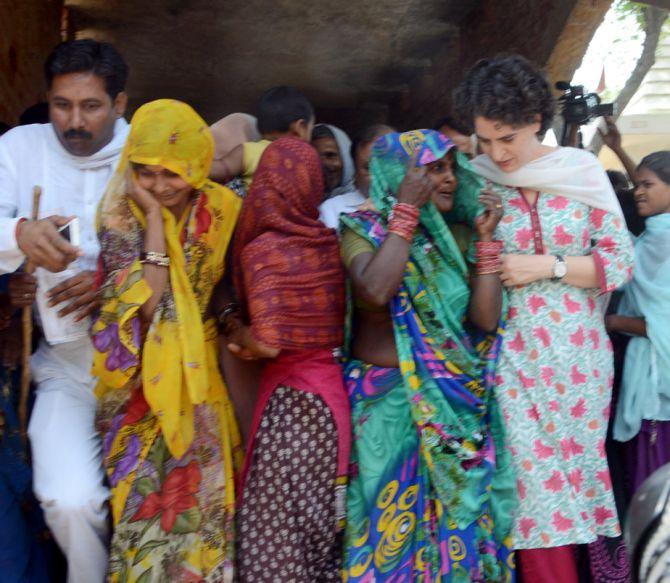 There have long been demands that Priyanka actively pursue politics as she is considered to have a good feel with the people.
Photographs: Sandeep Pal/Rediff.com