On March 21, the Supreme Court said fresh attempts must be made by all parties concerned to find a solution to the Ayodhya temple dispute which is a 'sensitive' and 'sentimental matter'.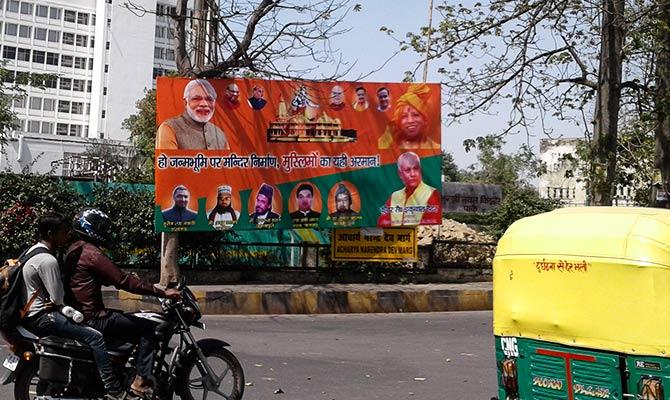 As discussions continue about an out-of-court settlement, a development has arisen near the disputed site.
Posters demanding the construction of the Ram Mandir have appeared in the area.
What is surprising about these posters are that the demands are being made -- if the posters are to be believed -- by Muslims.
As many as 10 such hoardings have been put up at different places in Lucknow by the Sri Ram Mandir Nirman Muslim Kar Sevak Manch.
'Desh Ke Musalmano Ka Yahi Hai Maan; Shri Ram Mandir Ka Wahin Ho Nirman (The country's Muslims have one demand that the Ram Mandir be built here),' read one poster in Lucknow.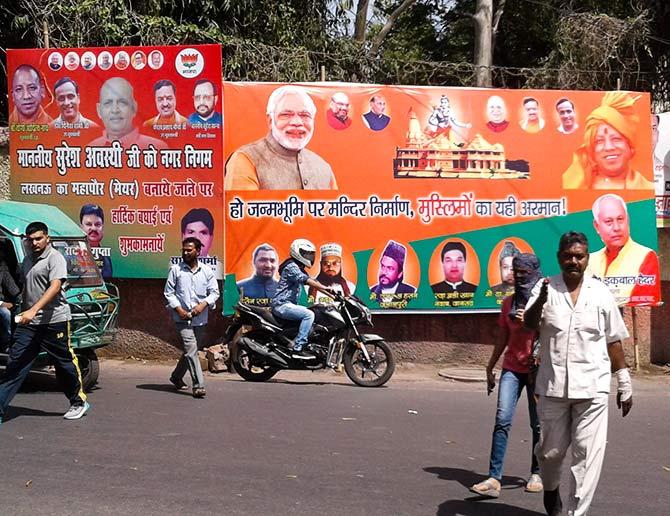 According to a report in India Today, the man behind these banners are Azam Khan, president, Sri Ram Mandir Nirman Muslim Kar Sevak Manch, not to be mistaken with Azam Khan, the controversial Samajwadi Party leader.
This Azam Khan believes that the solution to the Ayodhya dispute can be achieved within minutes if the self-proclaimed religious leaders of the two communities stay away as the aam aadmi from either side has no problem if the Ram temple is built.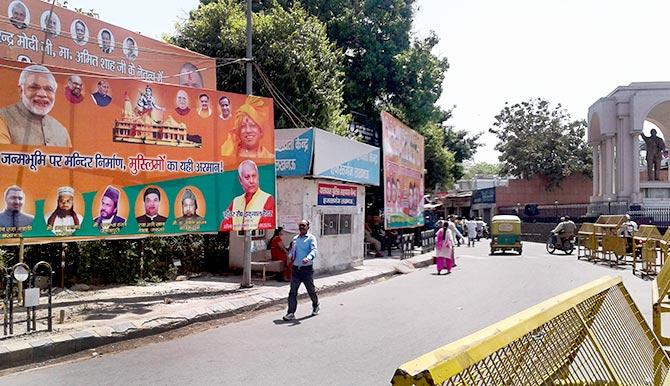 Photographs: Sandeep Pal