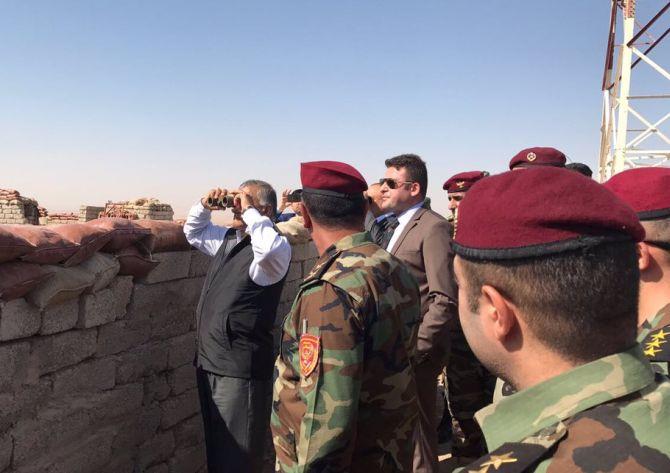 Union Minister of State for External Affairs V K Singh is travelling to Erbil and Mosul in Iraq to locate 39 Indian nationals reportedly in captivity in Mosul after Iraq declared victory against the Islamic State group there on Sunday.
India said Iraqi authorities have assured it of all cooperation in locating the captives.
'Visited Peshmarga frontline in Mosul area to seek information on Indians held by ISIS. Peshmerga still clearing ISIS held areas,' Singh tweeted, using another acronym for IS.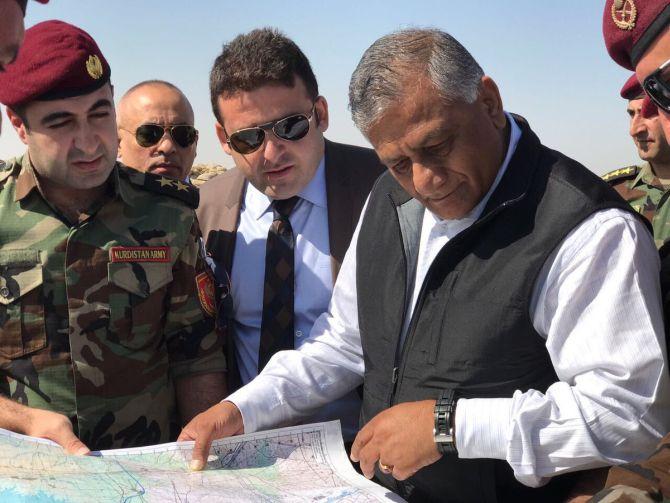 Earlier, ministry of external affairs spokesperson Gopal Baglay had said that the ambassador of India to Iraq and the consul general in Erbil have been instructed to continue the efforts to locate the Indian nationals on priority.
"Liberation of Mosul from ISIS is an important milestone in the global war on terror, and India welcomes it... As soon as the announcement of liberation of Mosul was made by the Prime Minister of Iraq, the government activated various channels for locating those Indians," Baglay had said.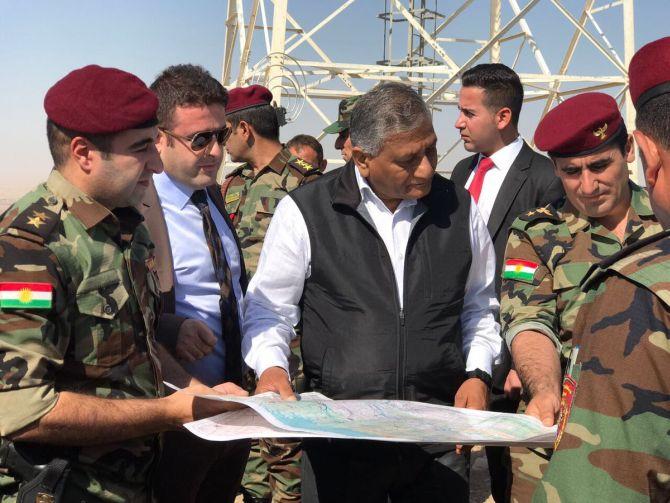 "Iraqi authorities have conveyed that all cooperation would be extended in this regard and instructions have been issued by them to all relevant Iraqi agencies for the same," he had said.
External Affairs Minister Sushma Swaraj earlier assured Punjab Chief Minister Amarinder Singh that her ministry was making all-out efforts to trace the 39 Indians, mostly from Punjab and have been reportedly held hostage in the Iraqi city of Mosul since 2014.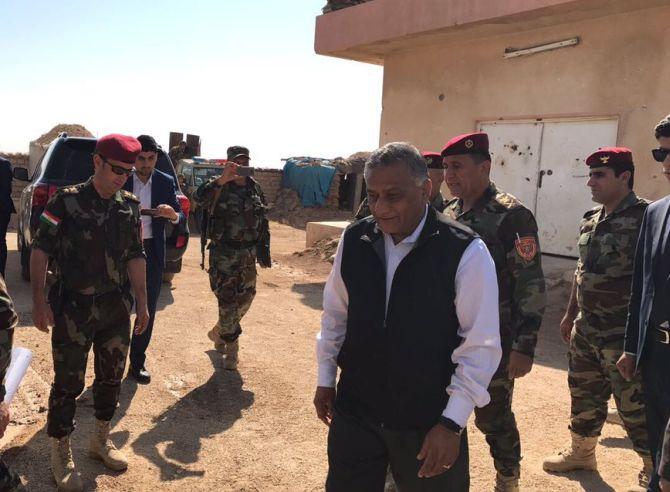 Amarinder had called up Swaraj to seek her intervention, saying that the families of the hostages were keenly awaiting the return of their kin following IS' defeat and needed the central government's support in bringing them back.
Swaraj also told him that V K Singh will coordinate with the Iraqi government and facilitate the return of the Indians stuck there, according to a spokesperson of Amarinder's office.
IMAGES: MoS for External Affairs V K Singh at Peshmarga front line in Mosul, Iraq. Photographs: @Gen_VKSingh/Twitter