American celebrities turned out in force for the US presidential election -- not only to vote themselves, but also to encourage others to vote.
Actors, musicians and fashion identities arrived at public polling booths, showing their support for nominees, Donald Trump and Hillary Clinton.
Let's see who bled red and blue on election day.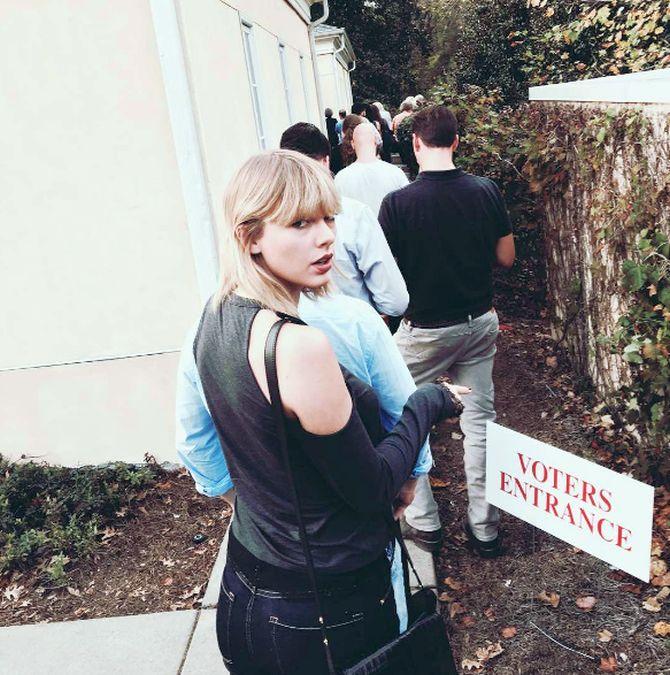 Leggy Taylor Swift waits in line to cast her vote. Photograph: Taylor Swift/Instagram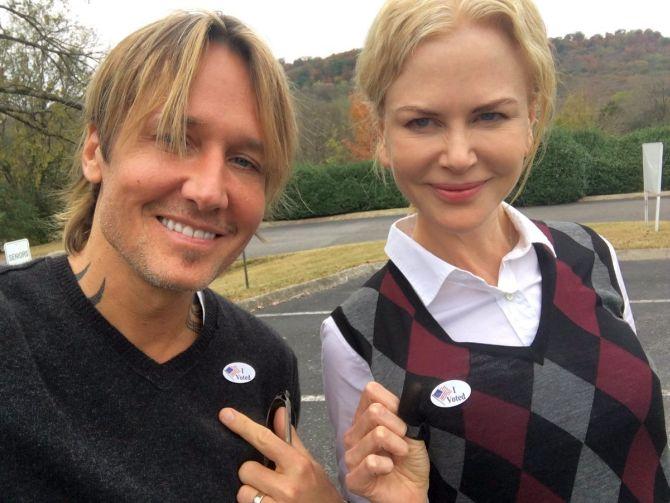 Aussie Nicole Kidman and her husband US country singer Keith Urban flash their 'I voted' badges. Photograph: Keith Urban/Twitter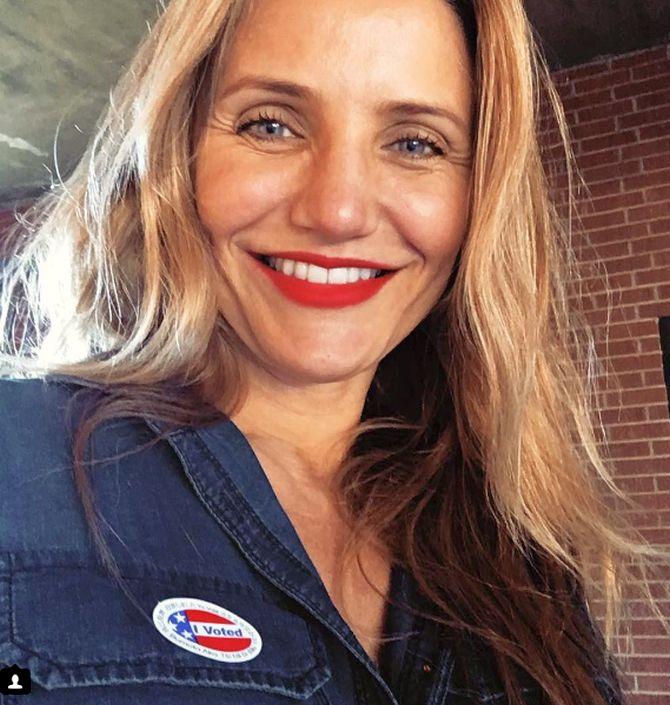 She acted in Charlie's Angels. Let's see whose angel she is at the US election.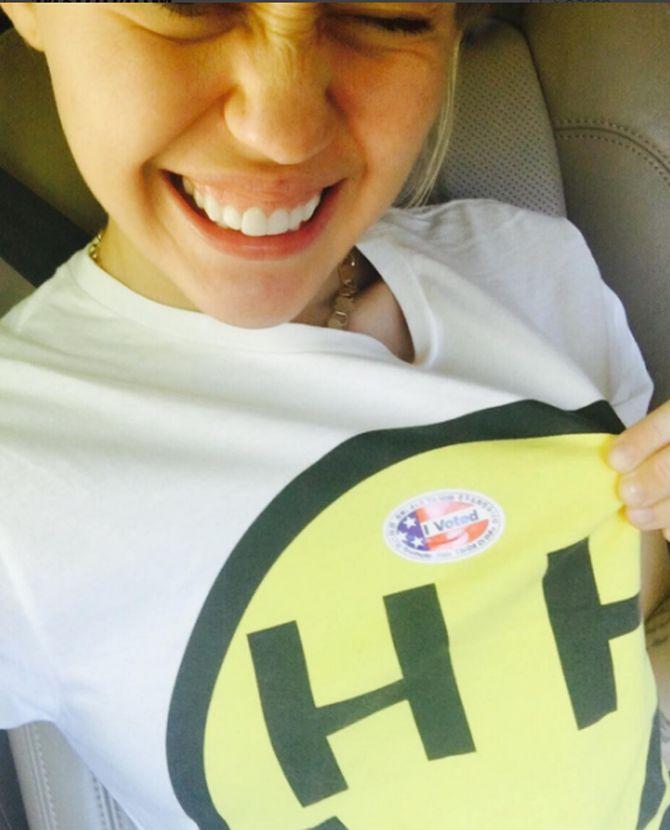 Did she come into the polling booth as a wrecking ball? Miley Cyrus is all smiles after casting her vote. Photograph: Miley Cyrus/Instagram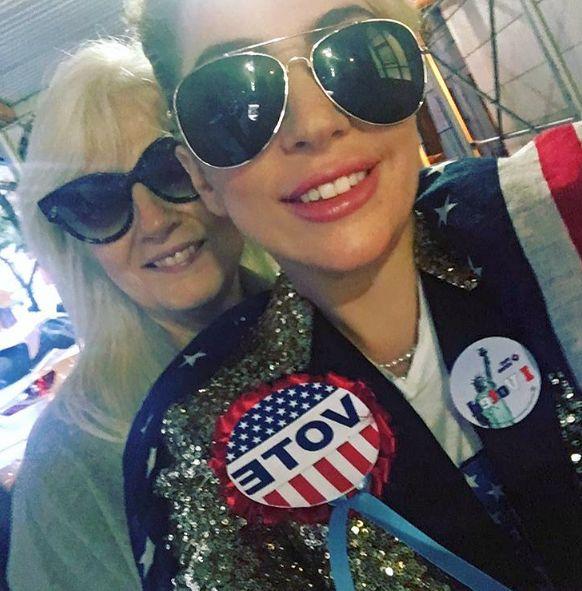 She turned up at Hillary Clinton's final rally and urged people to vote and Lady Gaga turned up at a voting booth with her badge of honour. Photograph: Lady Gaga/Instagram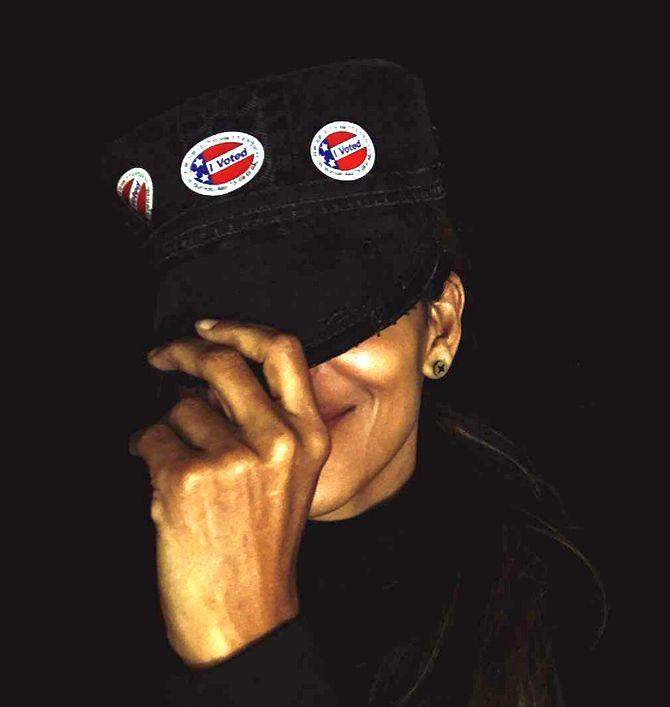 Halle Berry flashed not one, but three 'I voted' stickers. Photograph: Halle Berry/Instagram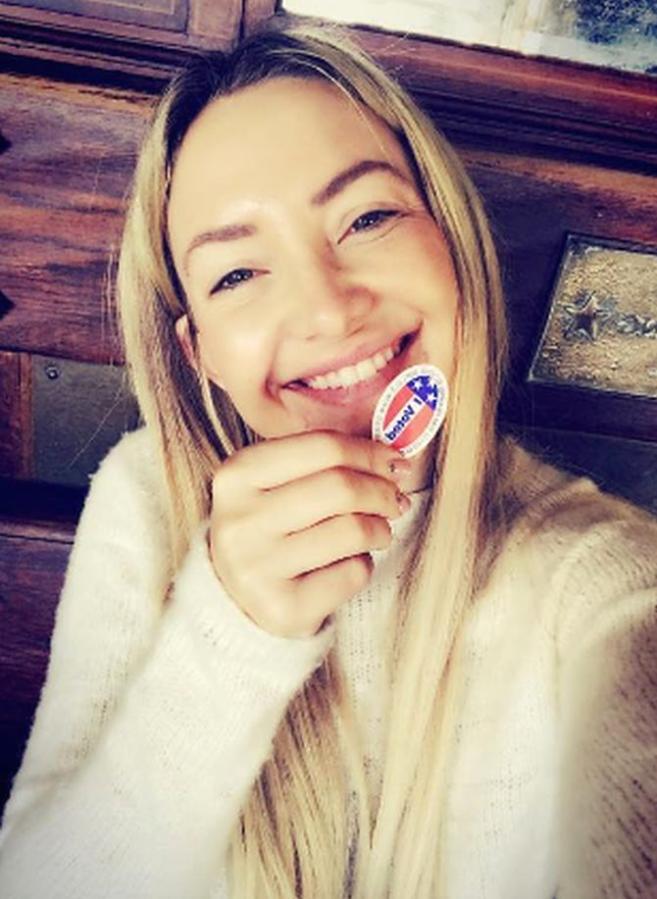 Kate Hudson is all smiles. Photograph: Kate Hudson/Instagram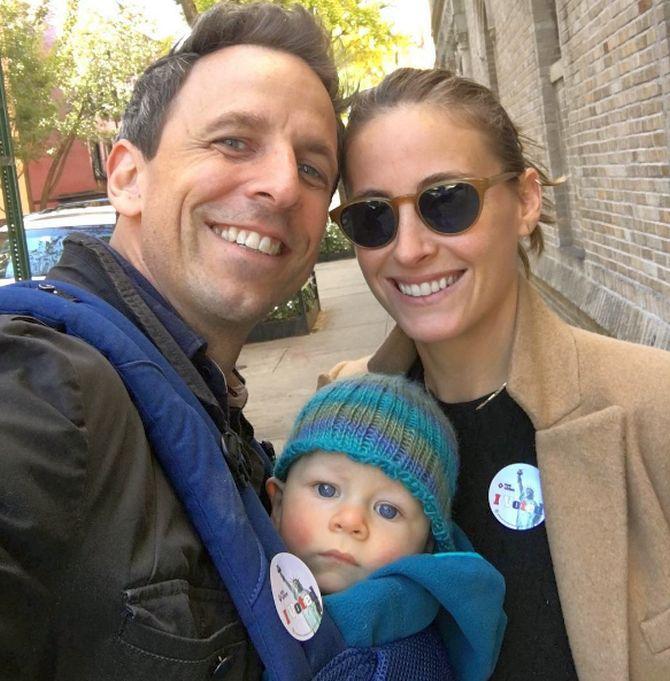 SNL alumni and funny guy all over Seth Myers with his wife and child after voting. We are guessing his kid didn't vote. Photograph: Seth Myers/Instagram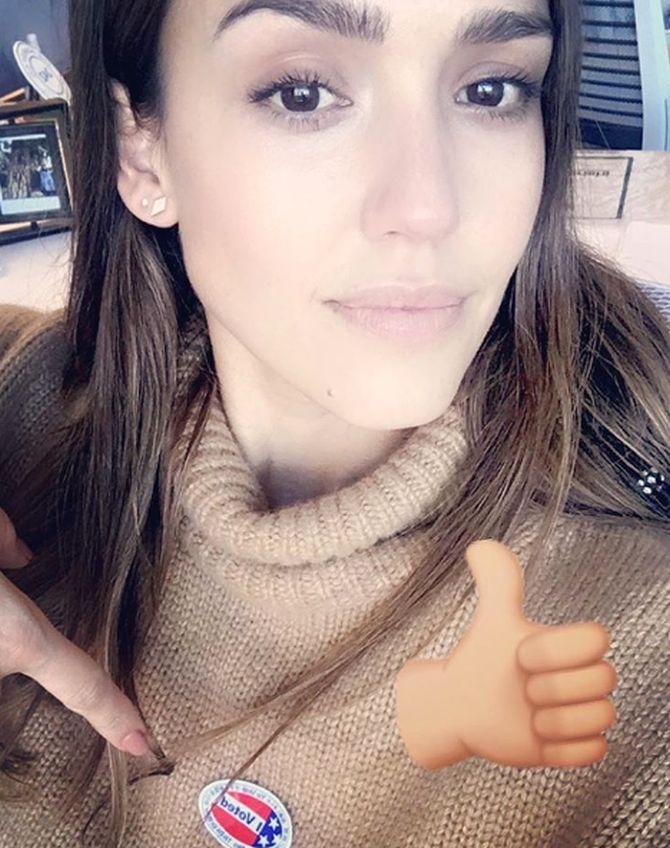 Jessica Alba too gave her thumbs up to the US elections. Photograph: Jessica Alba/Instagram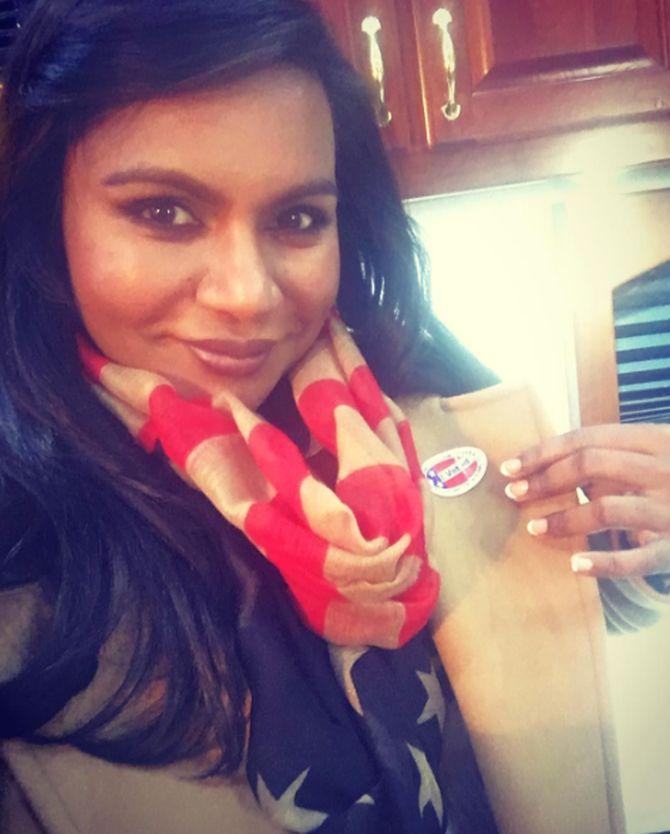 Desi Mindy Kaling wore her patriotism for American on her sleeve! You go girl! Photograph: Mindy Kaling/Instagram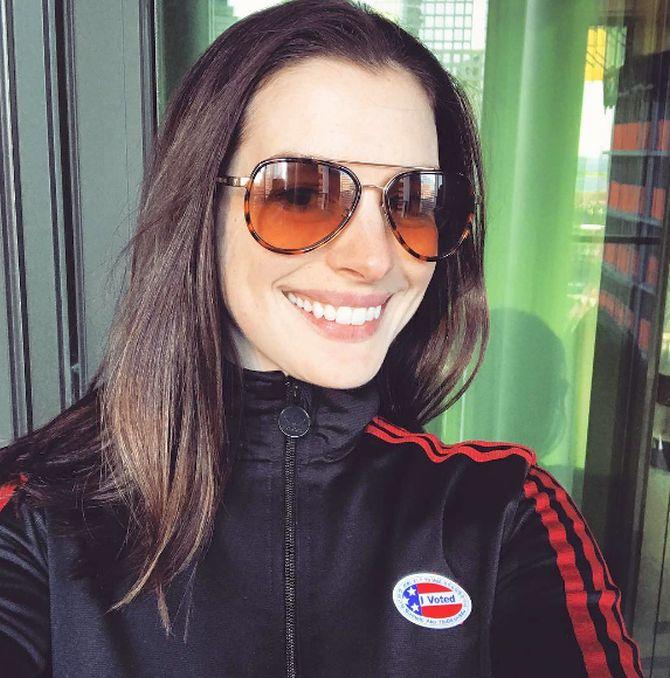 Oscar winner and all around 'nice girl' Anne Hathaway after casting her ballot. Photograph: Anne Hathaway/Instagram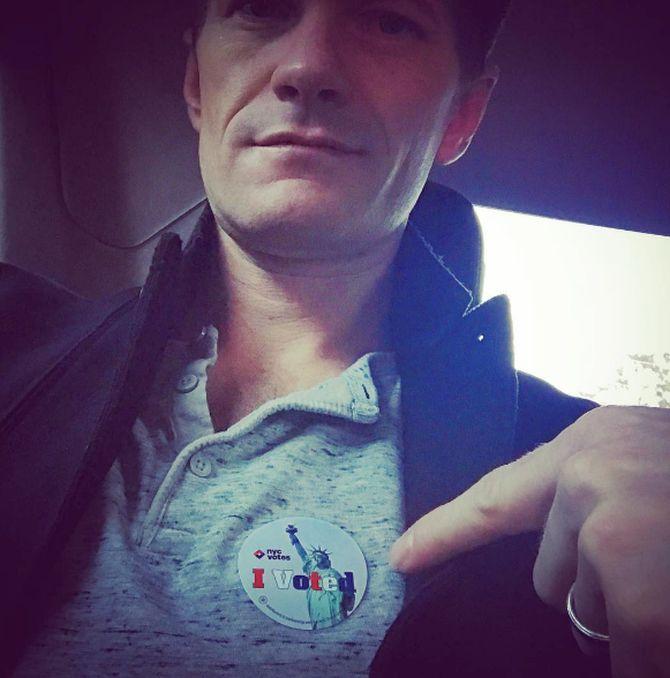 How I met your Mother star Neil Patrick Harris signals to his 'I Voted' badge. Photograph: Neil Patrick Harris/Instagram
Actress Tori Spelling flashes her 'I Voted' badge on her pregnant belly. Photograph: Tori Spelling/Instagram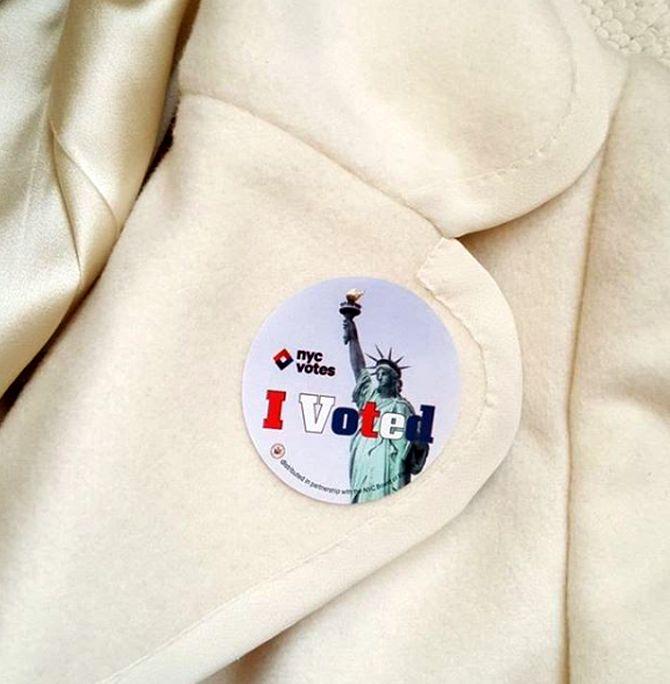 Known for her Sex and the City character, Sarah Jessica Parker showed off her badge on her lovely white jacket. Carrie Bradshaw would approve. Photograph: Sarah Jessica Parker/Instagram