Their story is surely going to give us a couple of goals for 2016!
Mark and Camille Villaflor's story is one like no other and that could easily be turned in a movie -- from meeting through common friends, to a long-distance relationship to a honeymoon around the world which lasted 500 days.
After getting married in Shanghai in July 2011 and having another ceremony in front of family and friends in the Philippines a year and a half later, Mark, 30, and Camille, 28, who met in a small church gathering in Manila, set their sights on the perfect honeymoon.
Mark, who said he had always wanted to travel the world, pitched the idea of doing so to his new wife in the shape of a 365-day honeymoon -- and after a year of convincing, she agreed.
And that's when the adventure began…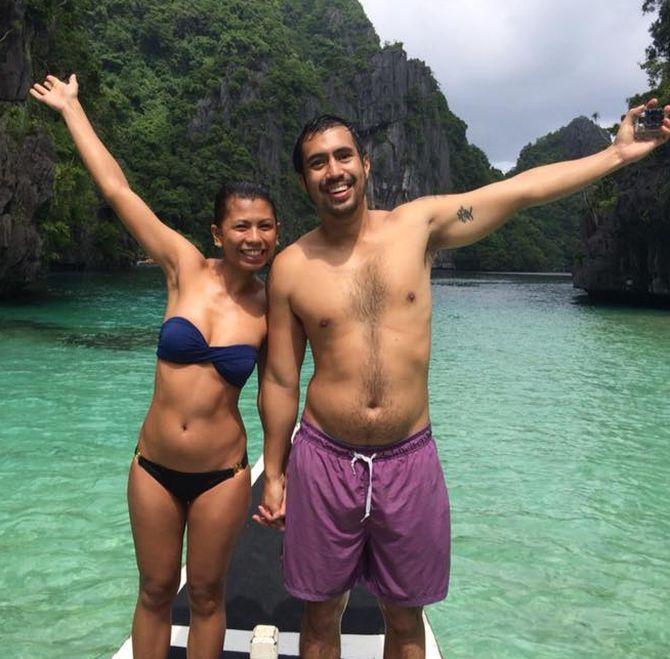 Image: Mark and Camille Villaflor began their courtship in Philippines. They have shared their travels on a blog called 365traveldates.com. Photograph: 365traveldates/Facebook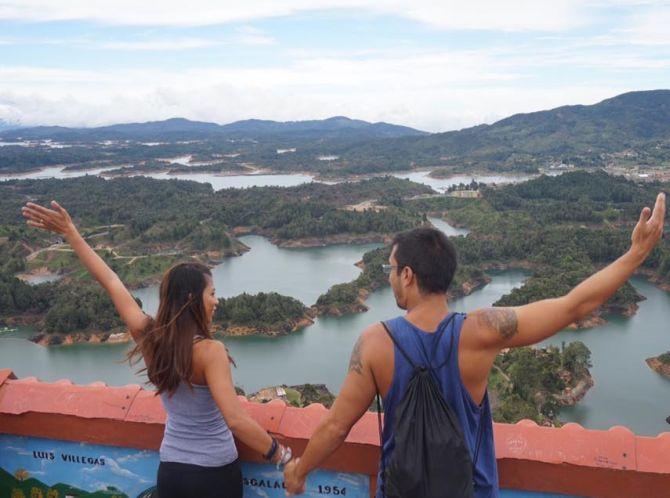 Image: That's them in Colombia, South America. One would think from their honeymoon that they are rich. But that's far from the truth. The couple reveal that they spent around Rs 6,500 per day for their travels. Photograph: 365traveldates/Facebook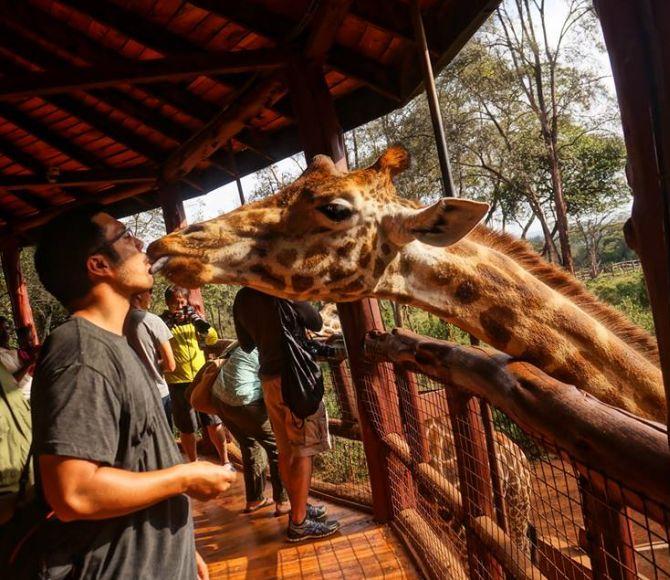 Image: The couple also made their way to East Africa where they visited a Masai village, kissed giraffes and visited seven different national parks. Photograph: 365traveldates/Facebook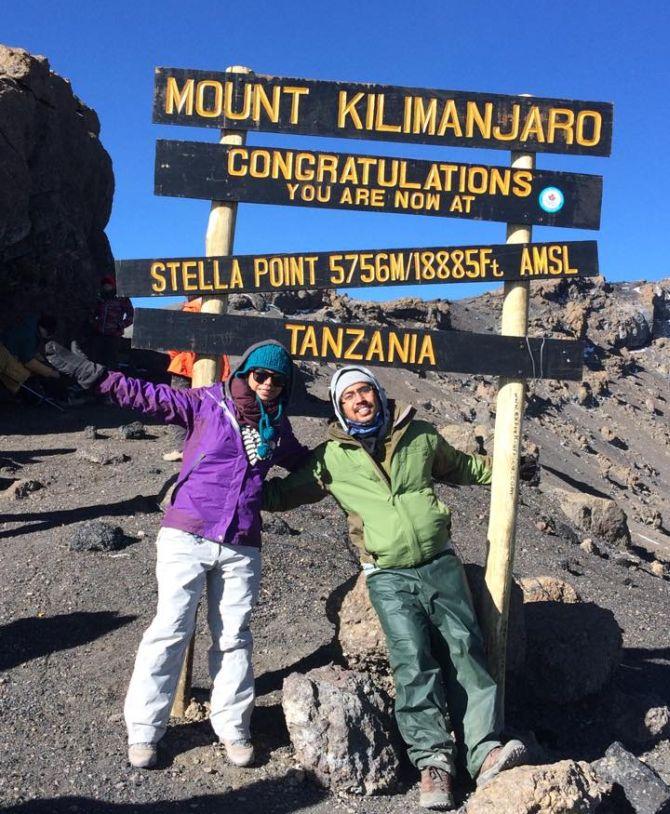 Image: "Climbing the peak of Mount Kilimanjaro was by far the most memorable and the hardest thing we've done not only on this trip but in our lives," said Mark. Photograph: 365traveldates/Facebook
Image: Camille and Mark started their around the world honeymoon on the East Coast of the United States. That's them near the iconic Statue of Liberty, every tourists' go-to place. Photograph: 365traveldates/Facebook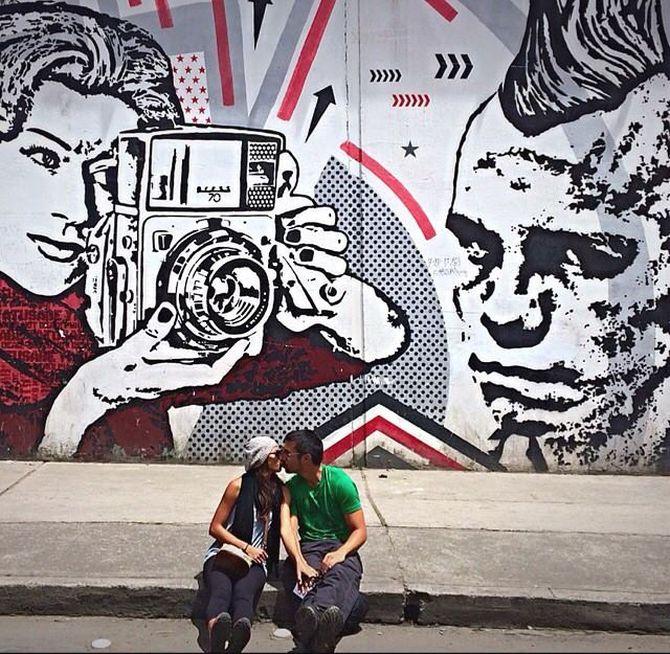 Image: The couple soaked in the culture of the different countries they visited --USA, Kenya, Tanzania, United Arab Emirates, Guatemala, El Salvador, Nicaragua, Costa Rica, Panama, Colombia, and Ecuador. That's them being romantic against the graffiti-sprayed walls in Bogota. Photograph: 365traveldates/Facebook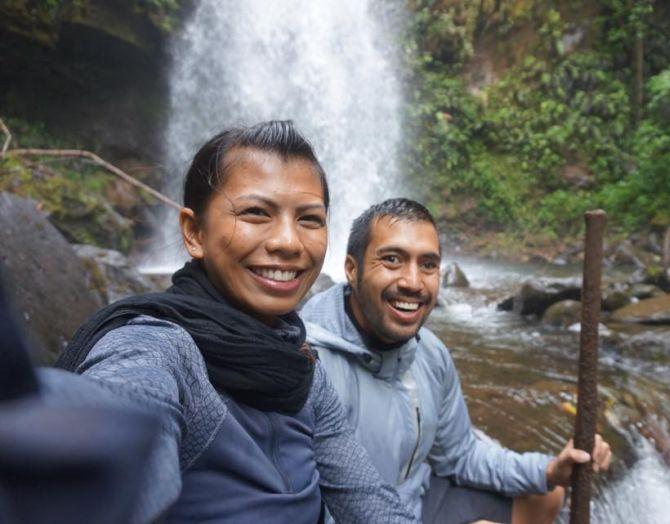 Image: Hike to the lost three waterfalls in Boquete, Panama. Feeling jealous? Photograph: 365traveldates/Facebook
Image: 50 shades of blue, anyone? Photograph: 365traveldates/Facebook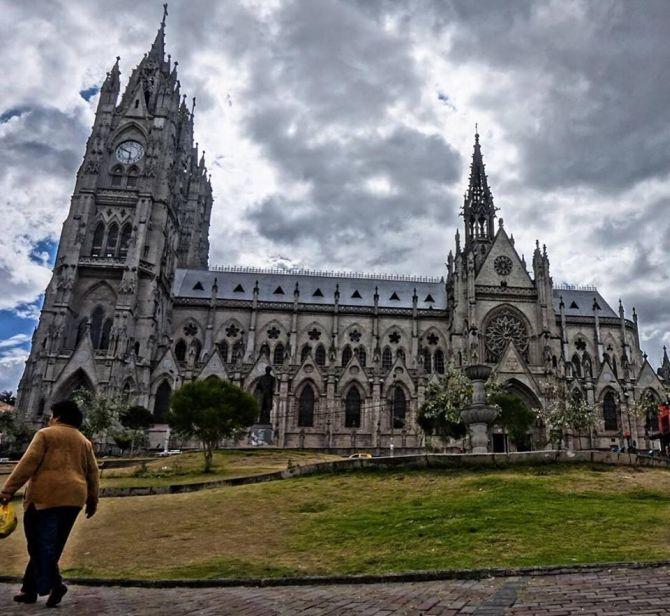 Image: Taking in the majestic architecture in Ecuador. Photograph: 365traveldates/Facebook