If you have a sweet tooth, these designs will make your day!
Made all from chocolate, these floor-sweeping gowns, mini dresses, hand bags all featured at the 'Salon du Chocolat' chocolate fair in the Belgian capital, which this year runs from February 10-12.
So, go on and enjoy these awesomely, delectable designs!
All photographs: Yves Herman/Reuters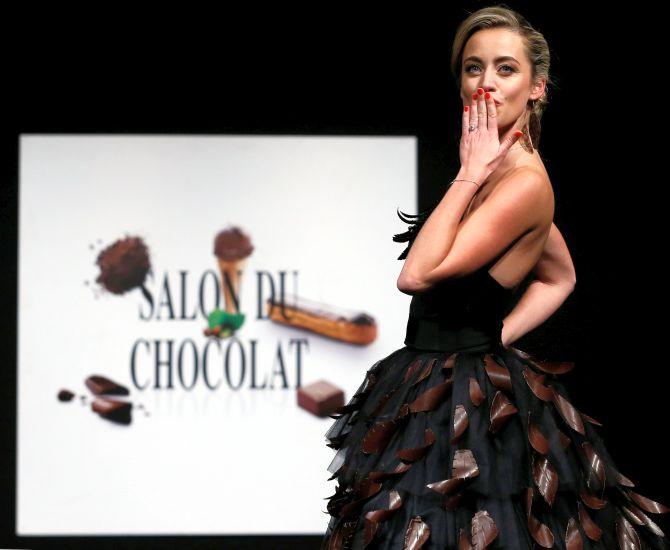 A dress you can eat... Wow, that's like our dream come true!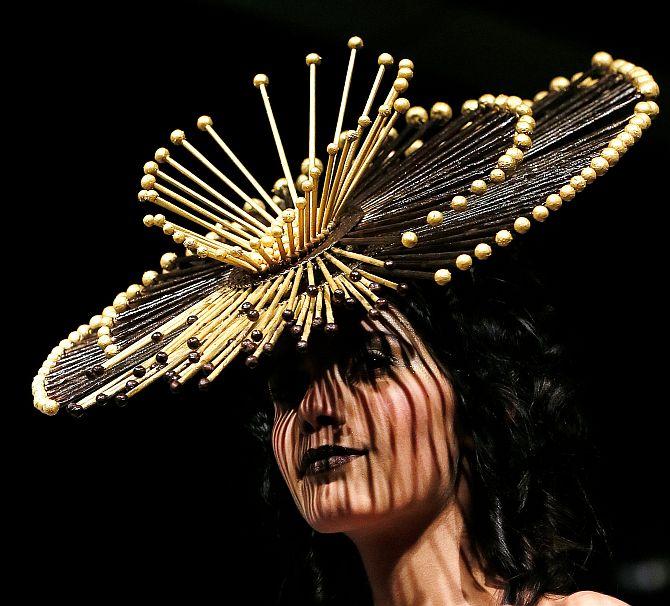 You have got to hand it to the designers! Not only do these designs look fab, they would also taste awesome.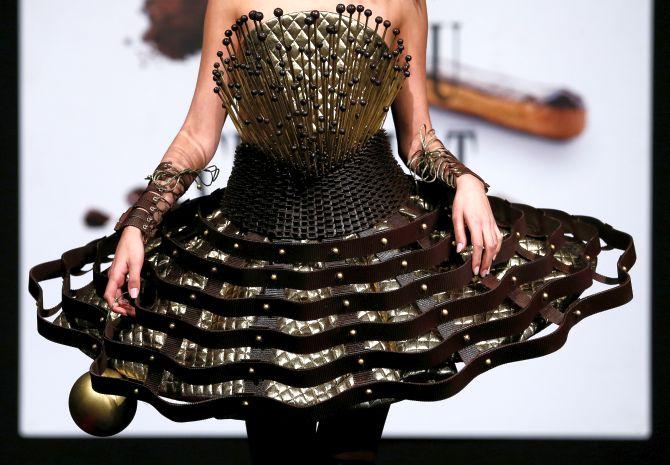 The dresses are made of different kinds of chocolate... bitter chocolate, milk chocolate, dark chocolate.... Hmm, a dream come true for a chocoholic.
-- Chocolicious! The best job in the world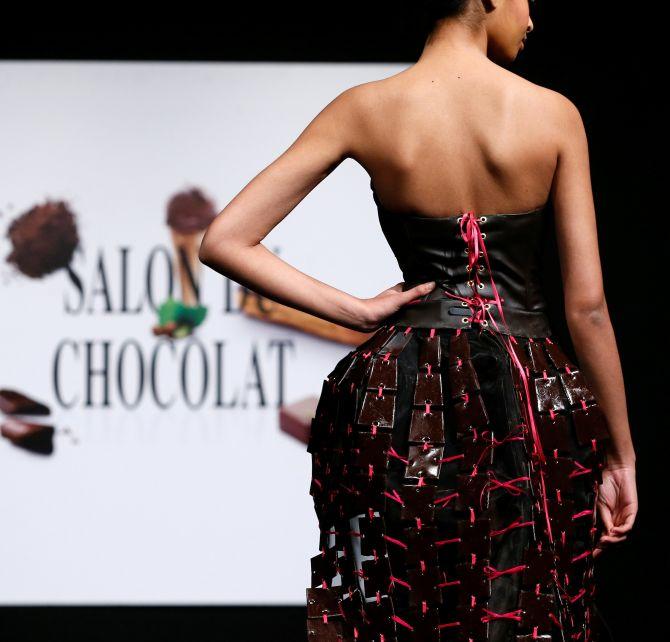 Would you wear this design? We are guessing not, though we wouldn't think twice to gobble down this creation.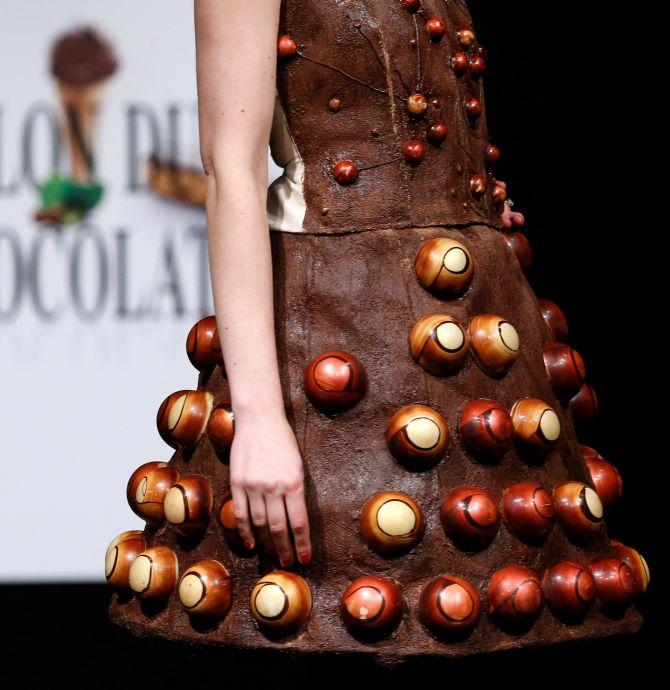 These designs really make us feel we are part of Willy Wonka and the Chocolate Factory!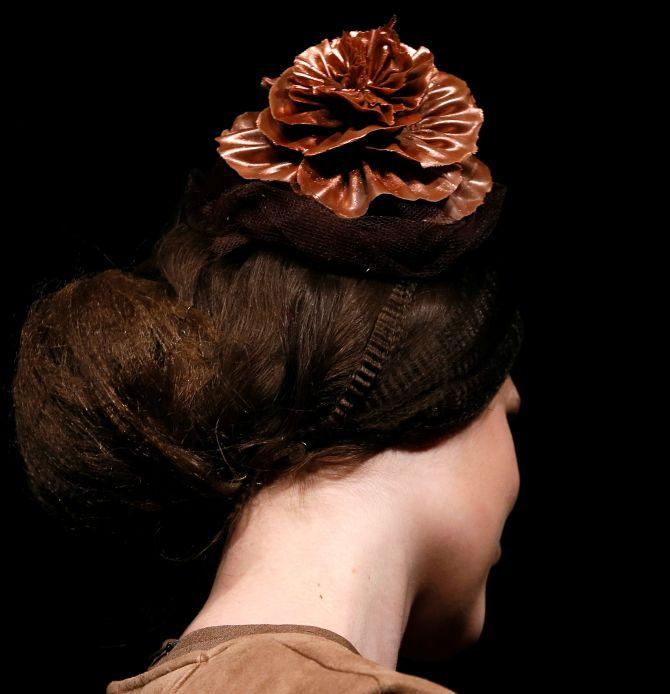 And fashion can't be complete without accessories. This hair piece is deliciously beautiful.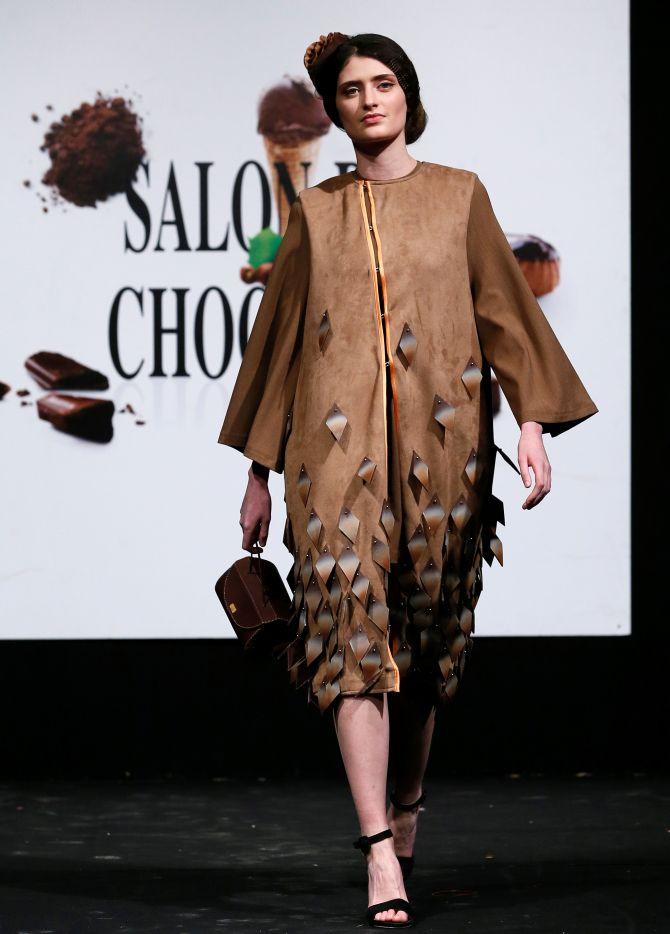 Hmmm... more chocolate anyone?

-- The health benefits of chocolate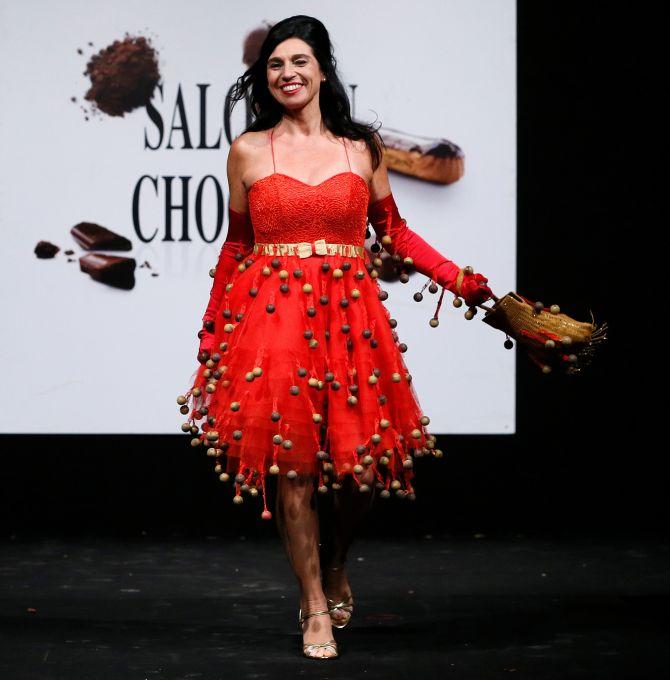 And chocolate doesn't have to be only brown does it?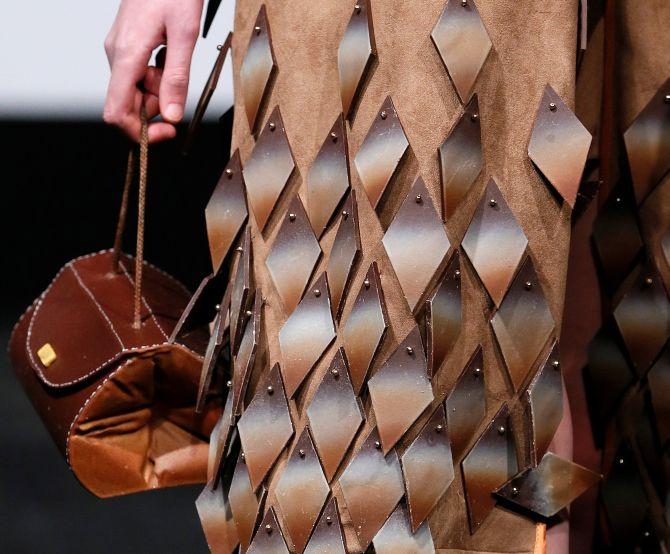 And no design can be complete without a fashionable bag. Well, this creation is not only fashionable but mouth-watering.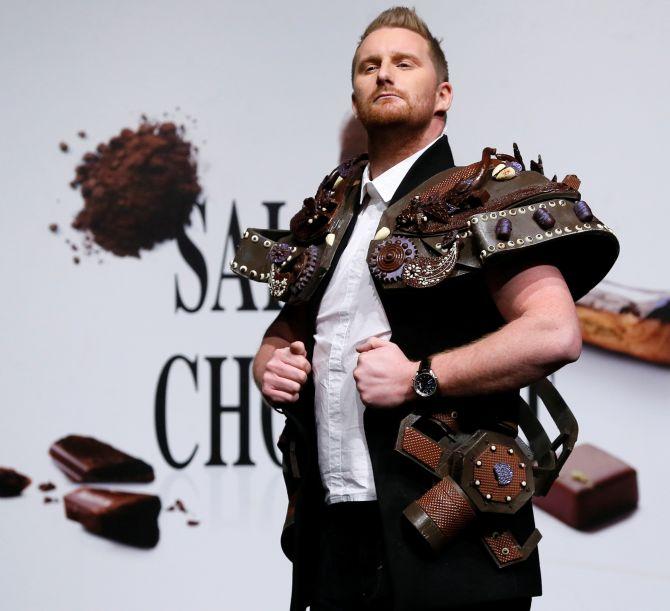 Why should only women have all the fun? Here's something for the men.