Everyone likes to see an animal doing silly things.
This week the winners of the Comedy Wildlife Photography Awards were announced, and they don't disappoint.
Caught in the act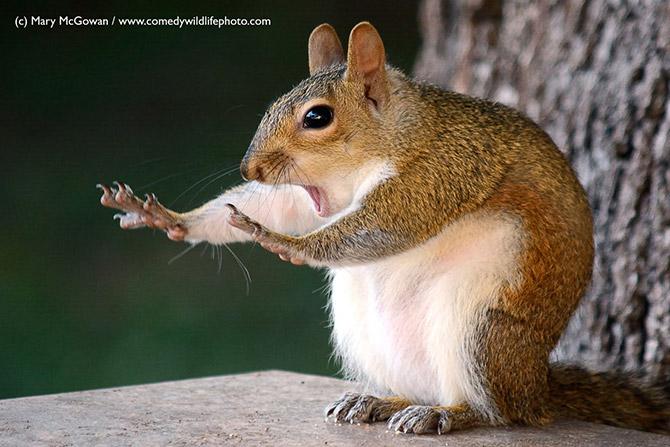 Brown bear cub with a headache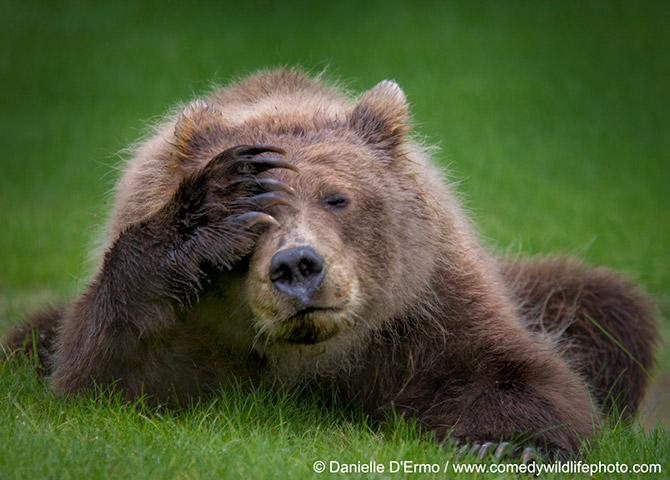 Split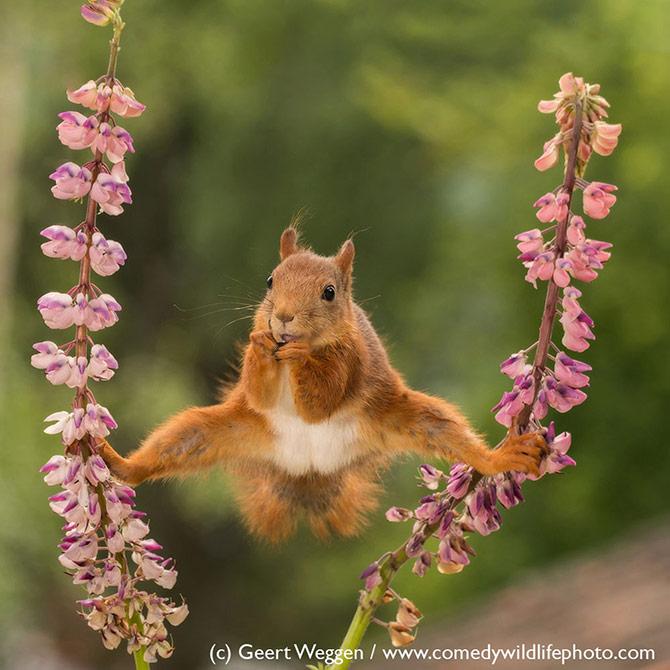 Rhinepeocock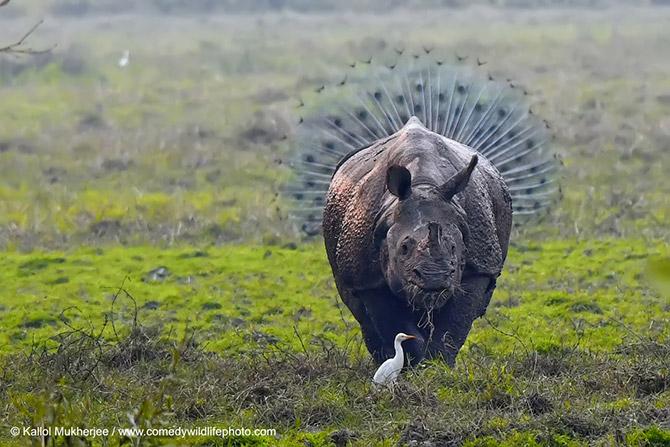 Tango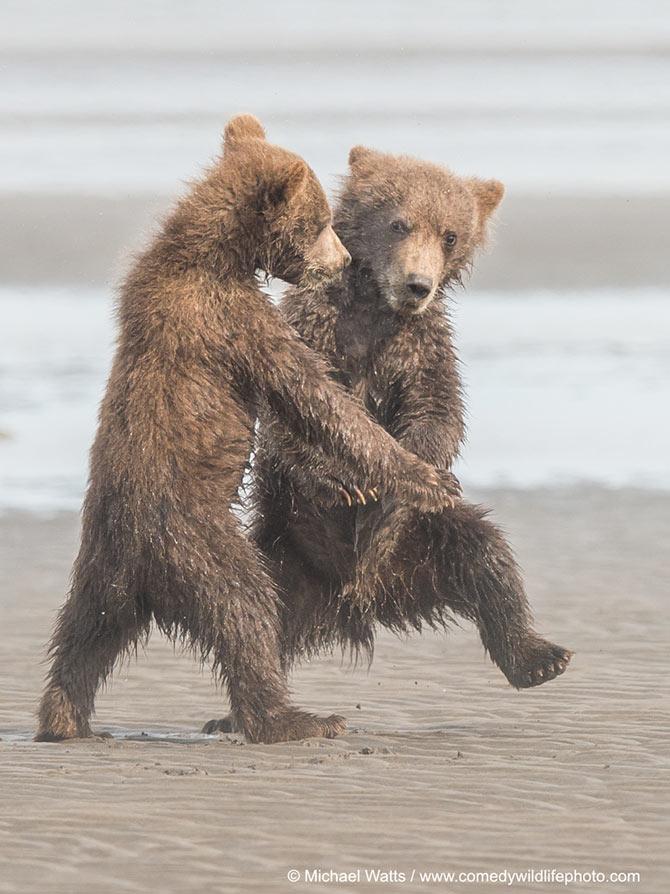 Photograbear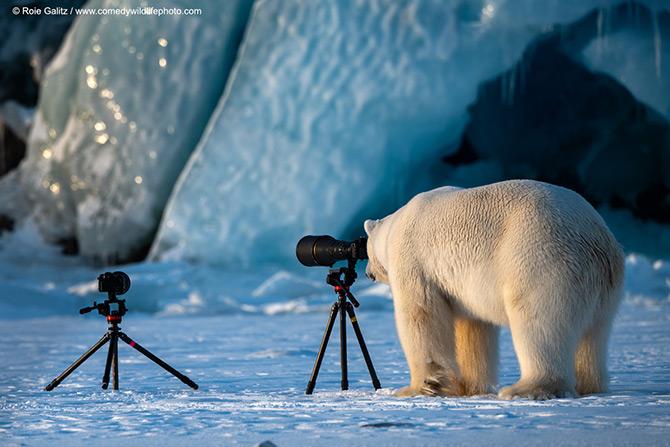 This is Sparta!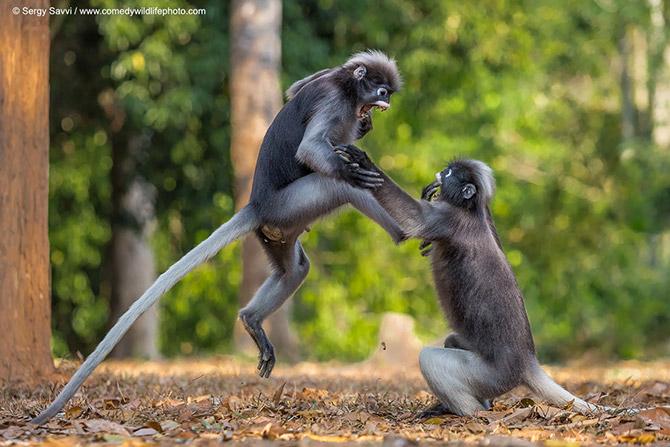 Drive safe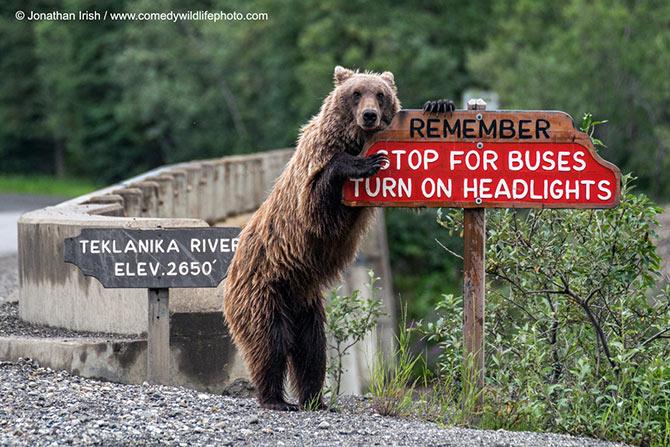 Smiling blue shark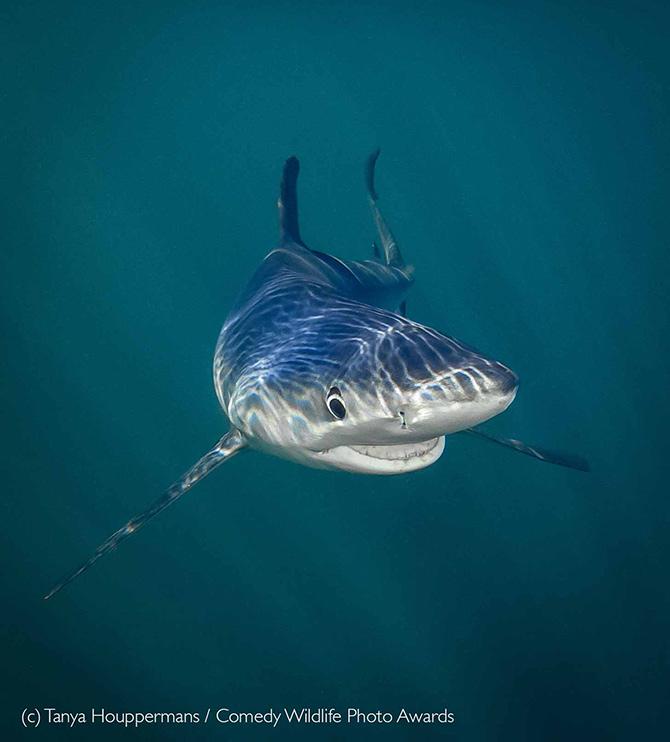 Martian Tango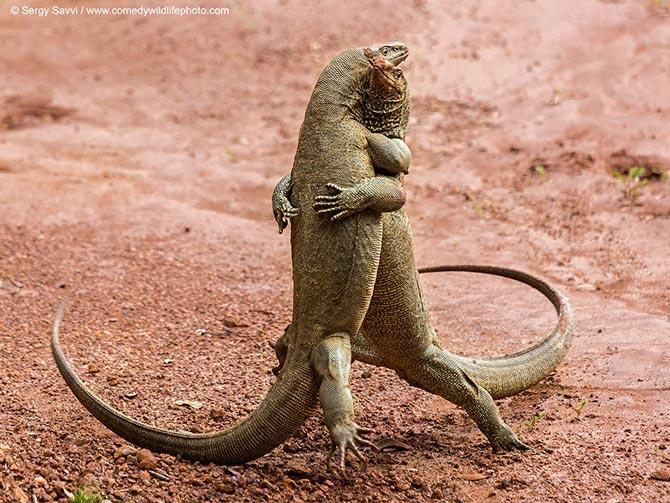 Mother returned from her parents' meeting from school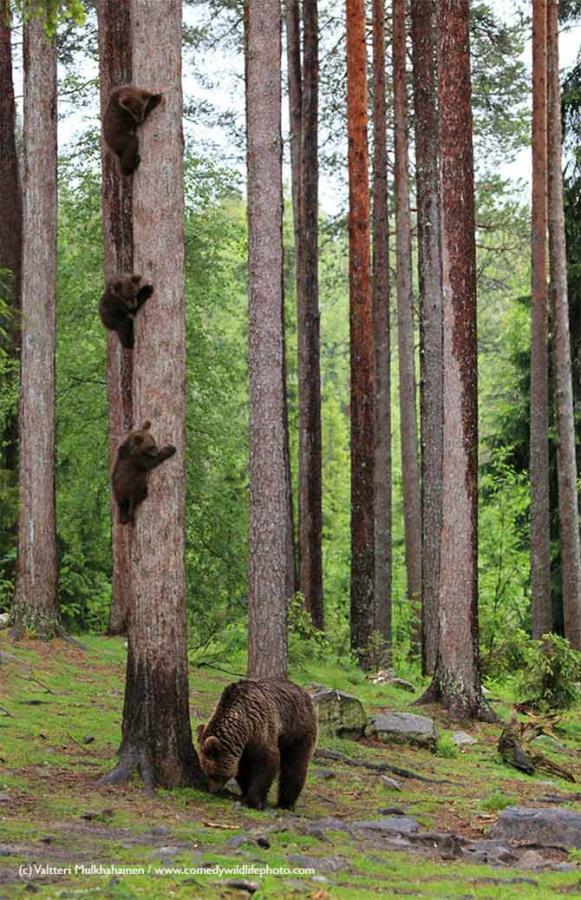 So There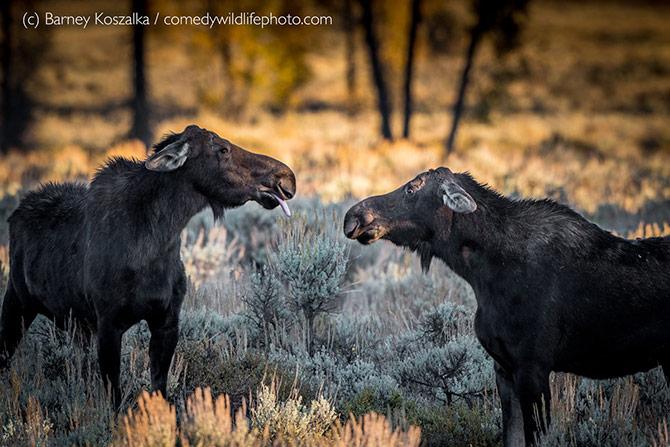 Peek-a-boo!