Here's a glimpse of all that happened around the world last week, in 10 image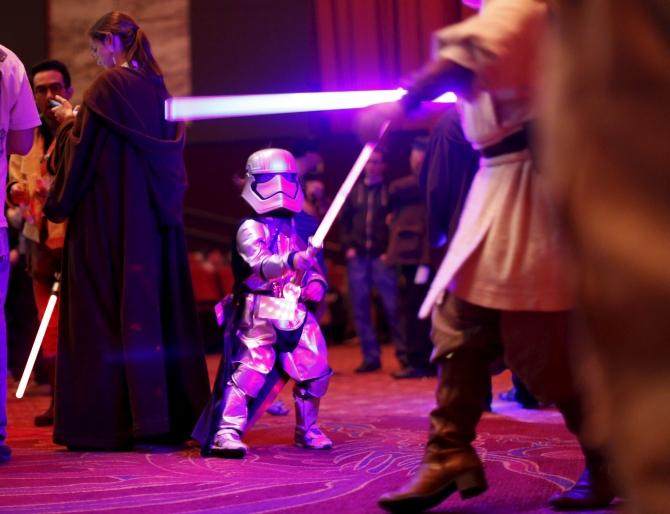 Image: Moviegoer Serena Schiffman uses her lightsaber before the first showing of the movie "Star Wars: The Force Awakens" at the TCL Chinese Theatre in Hollywood, California. Photograph: Mario Anzuoni/Reuters
---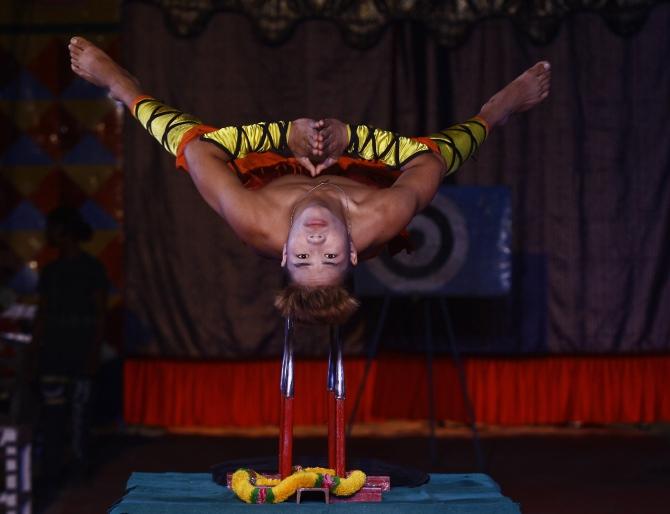 Image: A performer balances himself on a set of knives during a special preview as part of Christmas celebrations at the Ajanta circus in Kolkata. Photograph: Rupak De Chowdhuri/Reuters
---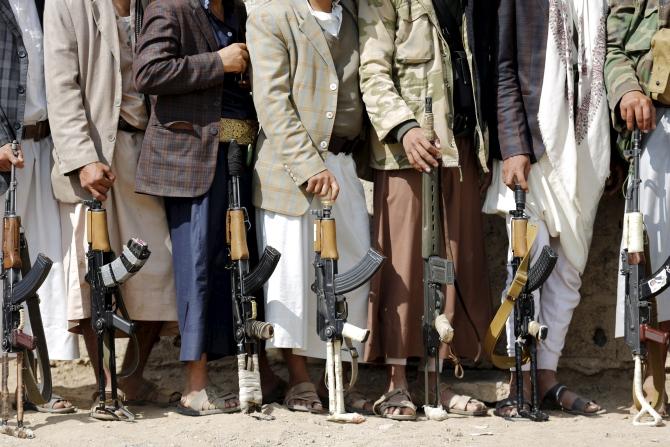 Image: Tribesmen loyal to the Houthi movement hold their weapons at a gathering to show their support for the group, in Yemen's capital Sanaa. Photograph: Khaled Abdullah/Reuters
---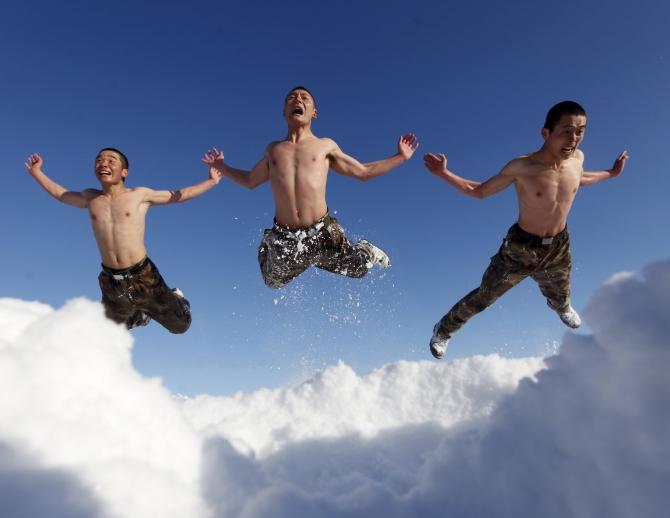 Image: Soldiers of China's People's Liberation Army jump as part of their winter training in temperature of negative 26 degrees Celsius at China's border with Russia in Heihe, Heilongjiang province. Photograph: Stringer/Reuters
---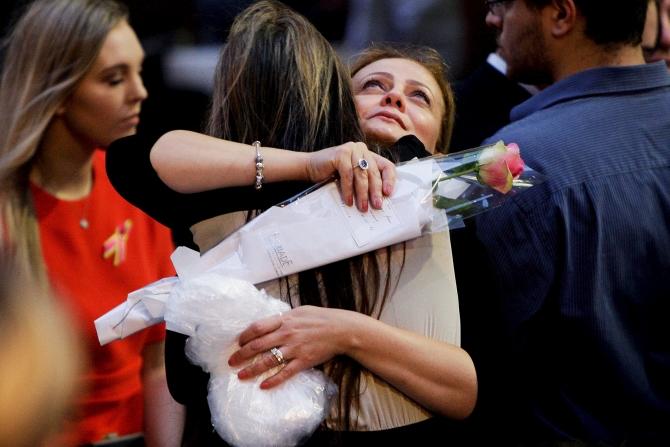 Image: Lindt Cafe siege survivor Marcia Mikhael is embraced during a memorial ceremony commemorating the first anniversary of the Sydney cafe siege, in Martin Place, Australia.
Australia marks one year since 18 people were taken hostage and two killed by lone gunman, Man Horan Monis, who was shot and killed by the police, during a siege at the cafe in Sydney's Martin Place. Photograph: Lisa Maree Williams/Reuters
---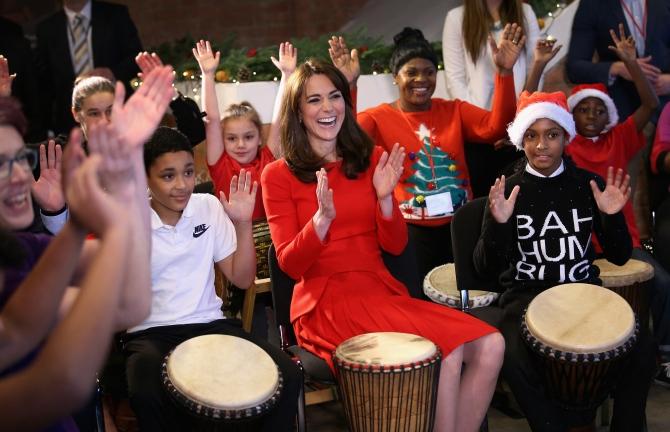 Image: Britain's Catherine, Duchess of Cambridge takes part in some drumming 'music therapy' as she attends the Anna Freud Centre Family School Christmas Party at Anna Freud Centre, in London. Photograph: Chris Jackson/Reuters
---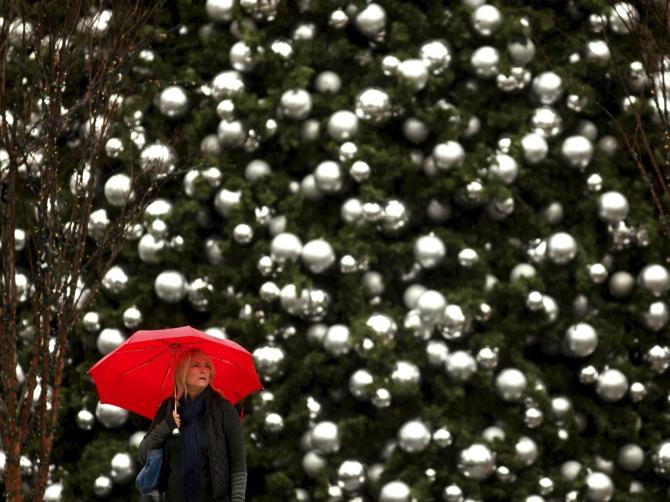 Image: A woman looks out from her umbrella as she walks pass a huge Christmas tree on a rainy afternoon in Washington. Photograph: Kevin Lamarque/Reuters
---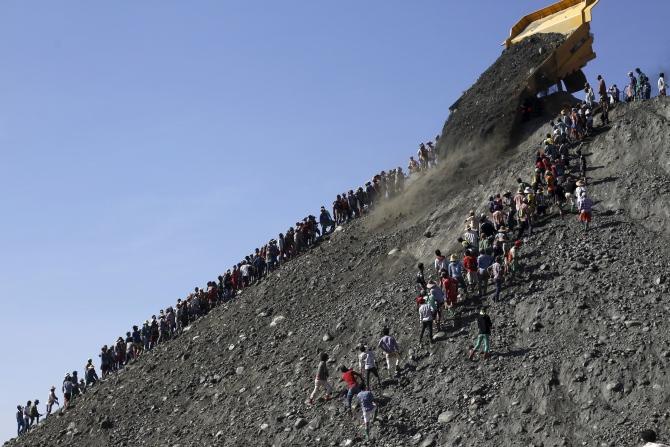 Image: Miners search for jade stones at a mine dump at a Hpakant jade mine in Kachin state, Myanmar.
Using heavy earth-excavators and explosives, miners have been tearing into Myanmar's northern hills in recent months, in a rush to excavate more jade from the world's richest deposits of the gemstone before a new government takes office next year. Photograph: Soe Zeya Tun/Reuters
---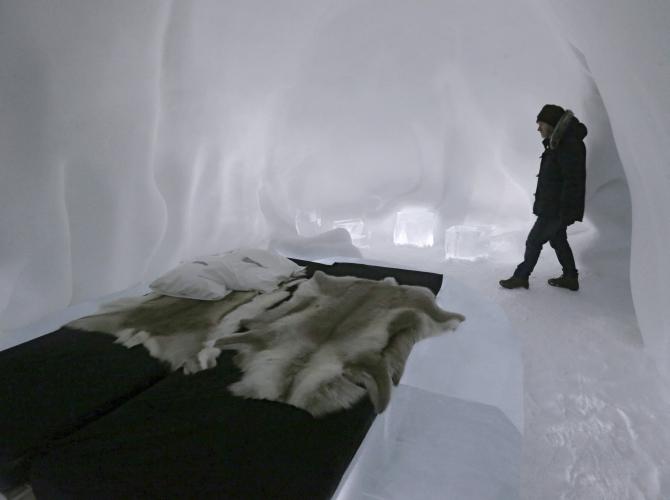 Image: A man walks into a room in the Ice hotel in Jukkasjarvi, Sweden. Photograph: Ints Kalnins/Reuters
---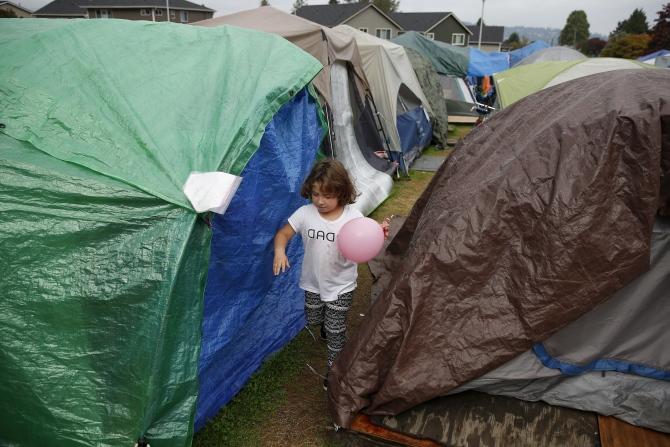 Image: Emma Savage, 6, runs with a balloon between tents at SHARE/WHEEL Tent City 3 outside Seattle, Washington.
SHARE and WHEEL describe themselves as self-organised, democratic organisations of homeless and formally homeless people which run several self-managed tent cities. Photograph:Shannon Stapleton/Reuters