On a two-day visit to poll-bound Assam, Congress leader Priyanka Gandhi Vadra adopted her brother Rahul Gandhi's latest hands-on approach while interacting with tea garden workers in visit Sadharu tea estate in Biswanath.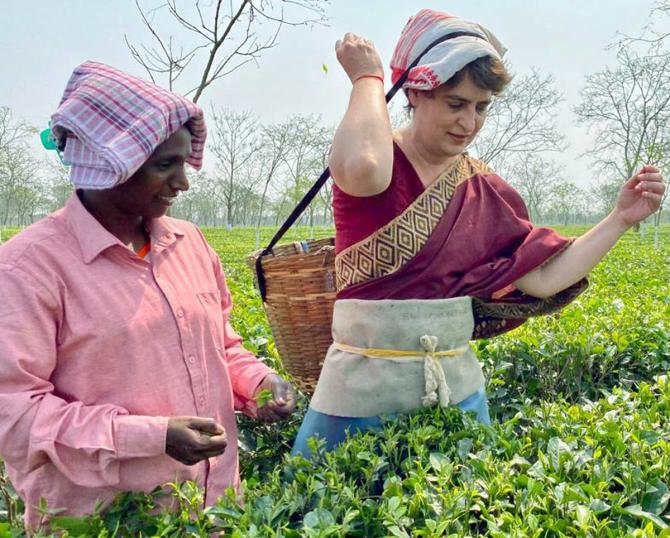 During her visit, Priyanka did not just interact with workers, but also picked up a basket and started plucking tea leaves.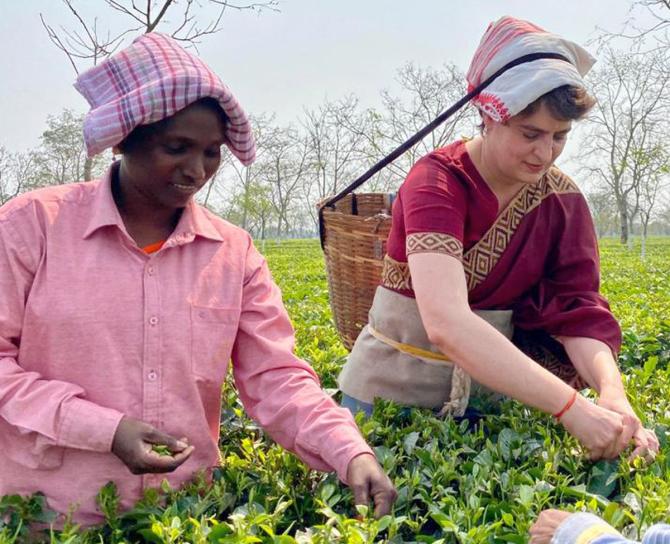 Dressed in a saree, Gandhi, 49, was equipped for the task with a basket on her back balanced by a band on her head. She had a scarf on her head on which the band was strapped on. She was also armoured with an apron at her waist as she took on the job.
"The life of tea garden workers is full of truth and simplicity and their labour is valuable for the country. Today, I got to know about their work and families and the understood the struggles of their work. I will not forget the love and intimacy I got from them," Gandhi tweeted in Hindi and shared photos.
A video shows the Congress leader taking instructions from workers of the Sadhuru tea garden on how to pluck tea leaves. She smiles as a few others click photographs, the minute long video shows.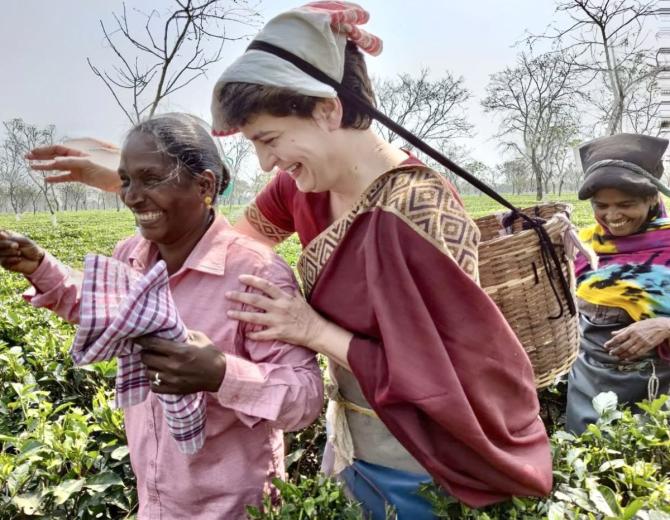 She received a rousing welcome to the tea garden earlier in the day, photos of which were shared by the Congress.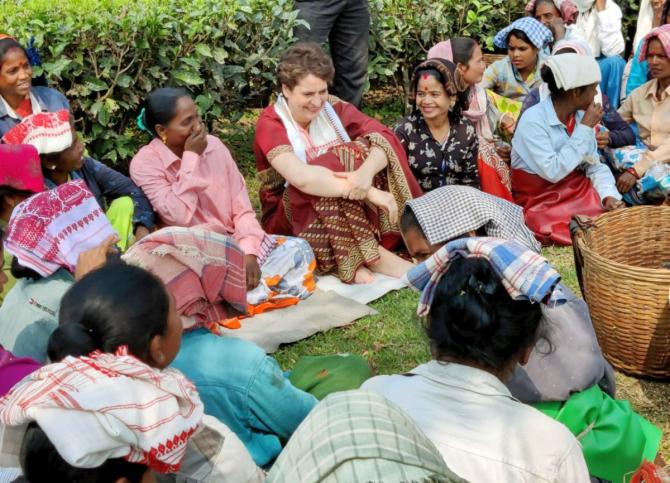 Gandhi is on a two-day visit to launch the Congress's campaign for the three-phased assembly elections in the state that begins on March 27. She has been seen taking an active part in local customs and traditions during her stay.
Photographs: ANI Photos