Congress leader Priyanka Gandhi Vadra, People's Democratic Party chief Mehbooba Mufti on Saturday joined Rahul Gandhi at the Bharat Jodo Yatra in Jammu and Kashmir as the party's foot march entered its penultimate day.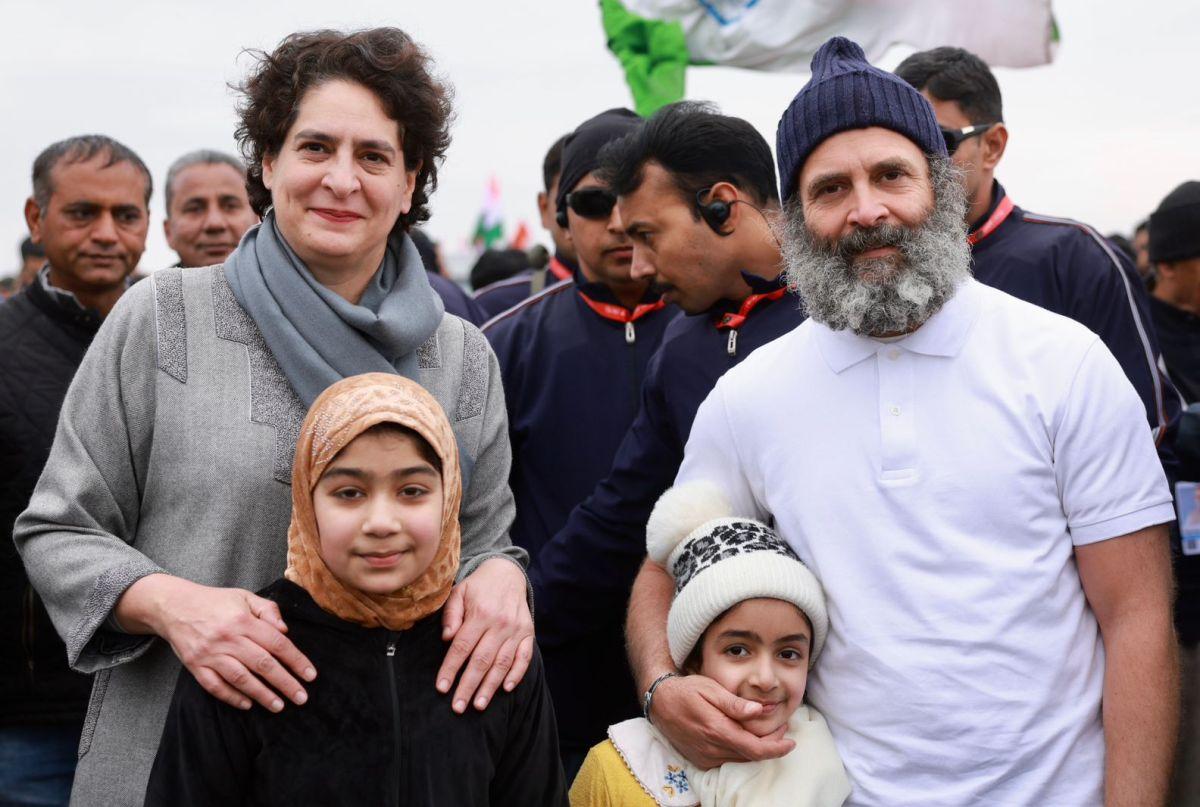 Priyanka Gandhi walked alongside the former Congress president amidst tight security arrangements before the yatra stopped for a break at Lethpora.
The yatra resumed from Awantipora where former Jammu and Kashmir Chief Minister Mehbooba Mufti and her daughter Iltija Mufti joined Gandhi, the Lok Sabha member from Wayanad in Kerala, for the march.
Mufti said the Bharat Jodo Yatra was like a breath of fresh air in Kashmir as it allowed people to come out of their homes in numbers for the first time since 2019.
"Rahul Gandhi's yatra comes like a breath of fresh air in Kashmir. It is the first time since 2019 that Kashmiris have come out of their homes in such massive numbers. It was a great experience to walk with him," the Peoples Democratic Party leader tweeted.
Gandhi also paid homage to the 40 CRPF personnel who were killed in a suicide car bomb attack at Lethpora by laying a bouquet at the spot where the security force's bus was blown up in February 2019.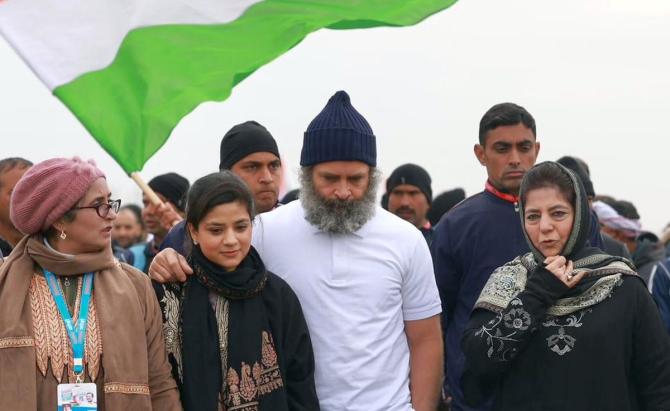 The yatra is scheduled to halt at Panthachowk for the night.
The march which started from Kanyakumari on September 7, is scheduled to reach Pantha Chowk in the outskirts of Srinagar later in the day, after a single stop near Birla School in Galandar area of Pampore.
After a night's halt there, the yatra would resume on Sunday morning from Pantha Chowk and will culminate near Nehru Park on Boulevard Road in the city.
On Monday, Gandhi will unfurl the tricolour at the party headquarters at M A Road here, following which a public rally at SK Stadium here for which 23 opposition political parties have been invited.