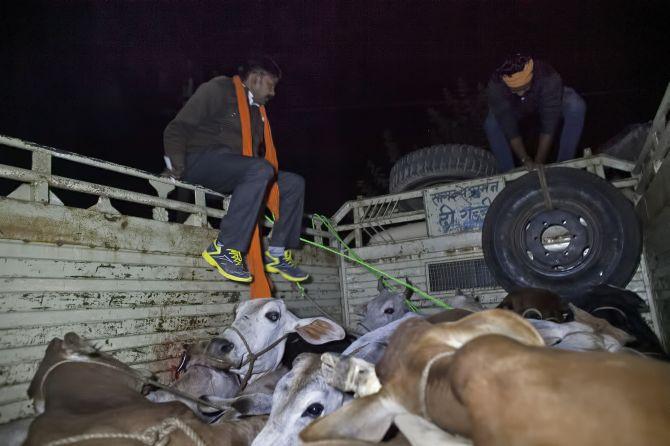 Of late, India's cow vigilante groups have become more active. Despite a widespread condemnation after a 50-year-old Muslim man was lynched for 'storing beef' in his home in Dadri, Uttar Pradesh, these groups carry out their operations unabated.
Recently, four Dalit youth in Una, Gujarat and two Muslim women in Madhya Pradesh were thrashed by such groups, sparking protests from the Dalit community in Gujarat.
Allison Joyce/Getty Images went out with one such group in Rajasthan to get a sense of their working style.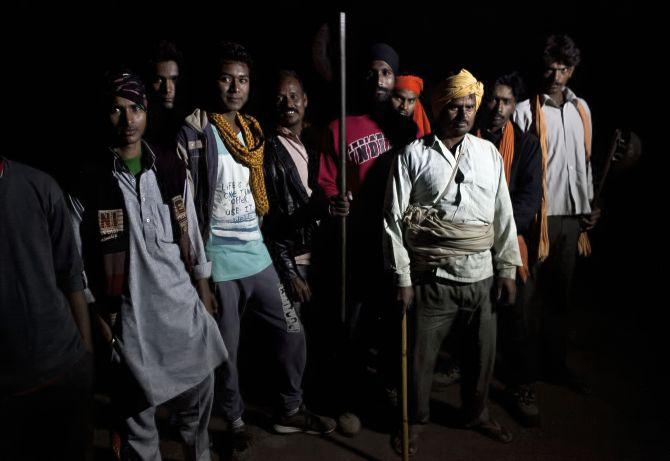 Members of a cow vigilante group out on a patrol in the hopes of stopping vehicles of cow smugglers in Ramgarh, Rajasthan. The local cow vigilante group, headed by Nawal Kishore Sharma, is one of dozens of such groups operating across India. The members do various day jobs such as teachers, lawyers, marble sculptors, politicians and by night they patrol on watch for smugglers illegally transporting cows for sale and slaughter. Many also work at the cow shelters where the rescued cows are taken.

---
They place stones on the road to block vehicles of cow smugglers and stand around them, waiting for their target.
---
The cow vigilante group sometimes also uses a self-made bed of nails to stop the vehicles.
---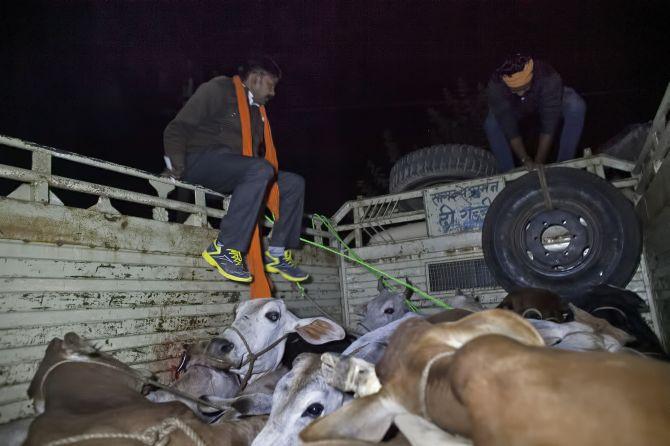 Members of Nawal Kishore Sharma's group free cows from the back of a truck that the group chased down. The driver fled and disappeared into the forest and around a dozen cows were found in the back of the truck.
---
Cows injured during the operation are treated at rescue shelters. The group's head Sharma is seen gesturing as a cow is being sent for medical treatment at one such shelter.
---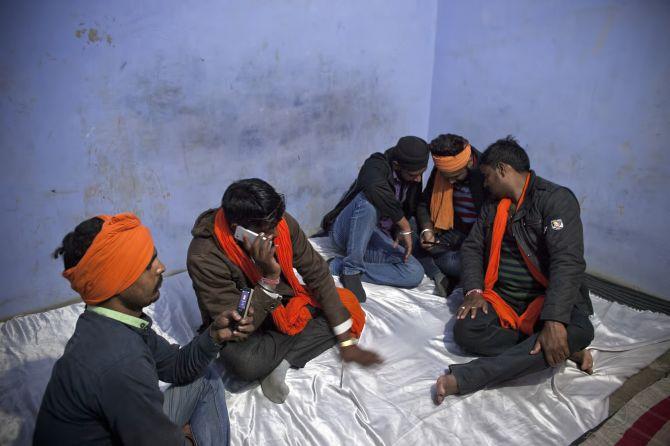 The members of the vigilante group almost always get tip-offs about possible cow smugglers in the area on their mobile phones.
---
Acting on the tip-offs, the cow vigilantes go out on patrols with arms to catch the smugglers.
---
Cops also thank and congratulate the vigilante group on its success. A policeman is seen hugging Sharma after his group chased down a truck that was smuggling cows in Ramgarh.
---
Cows rescued from smugglers are kept at rescue shelters.
---