Latvia has led the world against the coronavirus pandemic and achieved record low infection rates. Now the people of the Northern Euopean nation want to lead the world again by expressing gratitude to doctors and nurses who were on the frontline of fighting Covid-19.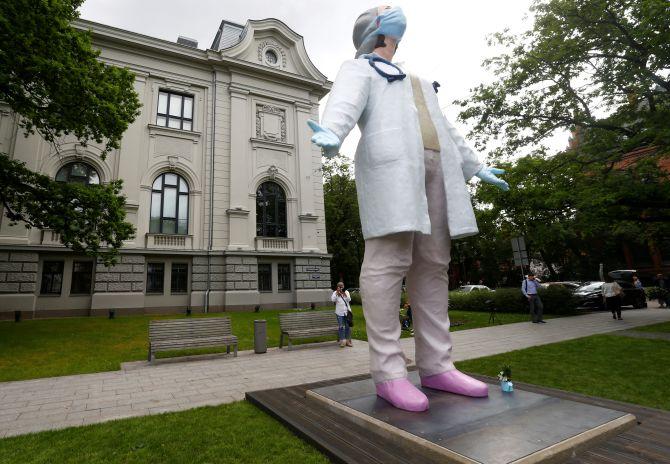 Latvia has erected a six-metre-high sculpture "Medics to the World" which shows a female medic who has just come out of the treatment room and is getting ready for her next shift.
She has closed her eyes and is flexing her back. The figure is put up in a way that allows the visitors can come up to her and try to reach up and touch her hands. In this way the grown-ups can feel like small children for a moment when they're looking up to their parents who are their caretakers and life preservers.
Aigars Bikše, the artist behind the project, said of his idea, "The three-month long lockdown period and fear for their lives has made the people change their perspective towards doctors, nurses and other medical staff. Many just now for the first time in their lives realized the vital importance of medical staff."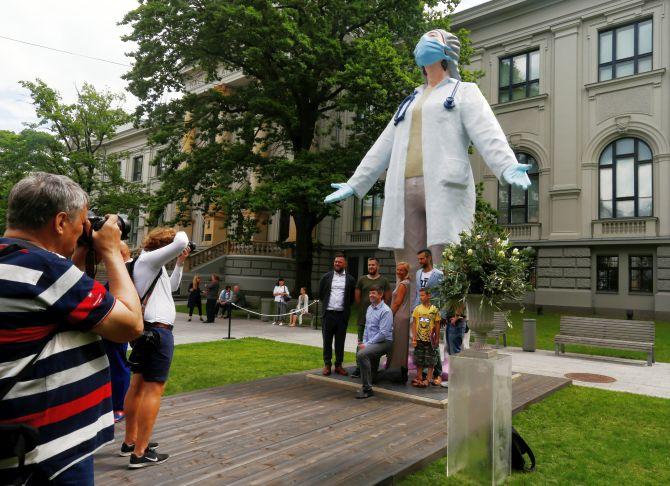 According to media reports, the president of the Latvian Nurses Association told local media at the unveiling ceremony, "The main heroes of the pandemic are the medical staff who risked their lives for us in order to preserve the health of humanity. The wellbeing of the society requires concerted and responsible action. It means that everyone follows expert advice -- maintaining social distance washing hands, and while medical staff take care of the infected. I am pleased that the Latvian people are aware of this responsibility and I am pleased to see that the people have appreciated our work."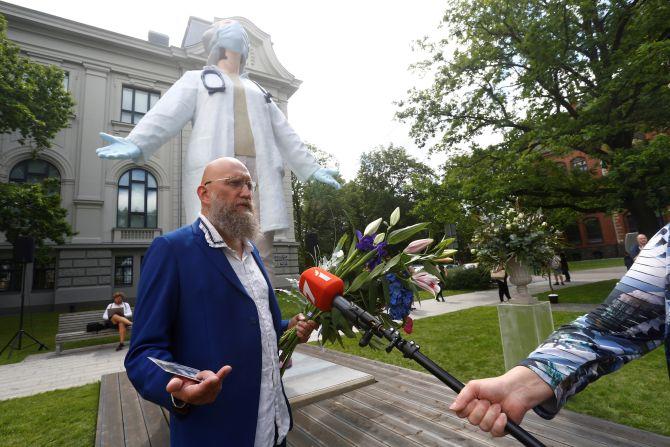 Latvia is one of the success stories of the world since the nation of two million tested only one thousand positive cases and achieved less than 30 fatalities.