Things may have been heated from the off between US President Donald Trump and former US Vice President Joe Biden at the first 2020 presidential debate -- but that didn't stop several eyes from turning to their incredibly chic wives, who both put on a very stylish display while supporting their spouses at the milestone event.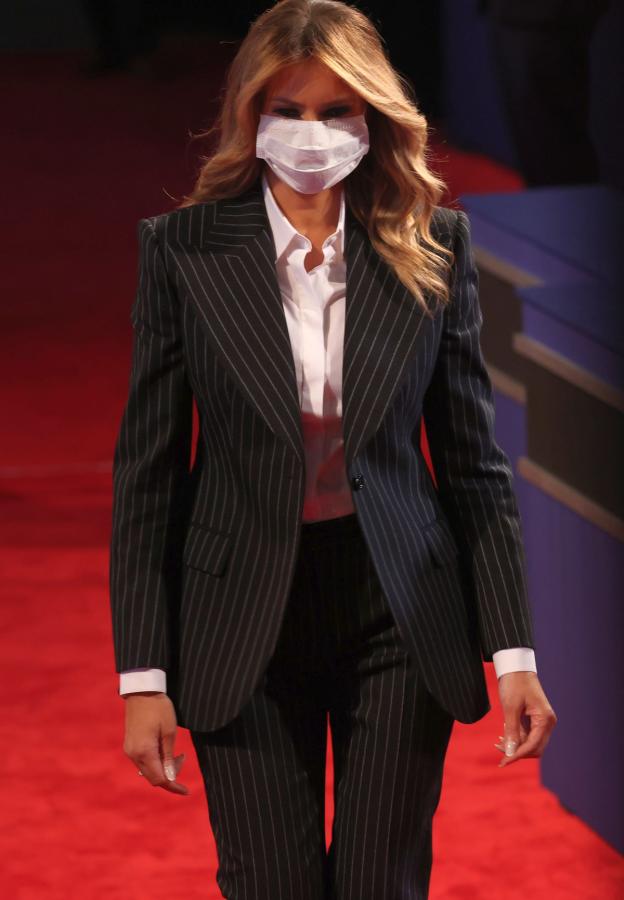 Melania, 50, looked like she was ready to get down to business in a $3,340 (Rs 2.46 lakh) figure-flattering pinstripe suit from one of her favourite designers, Dolce & Gabbana.
Meanwhile Jill, 69, opted for a more classic look, donning a green silk dress that featured fringing detail on the front.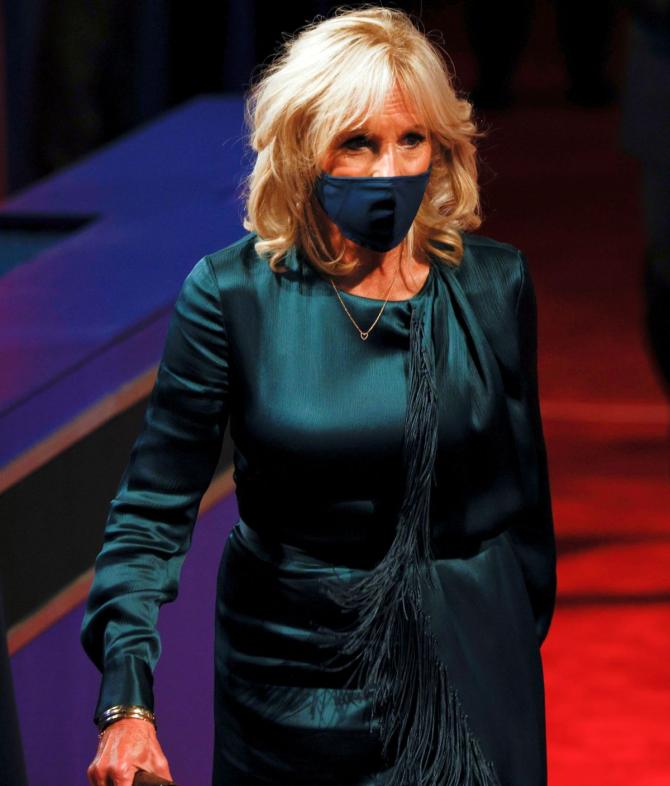 While the women may have chosen incredibly different designs for the evening, they had one clear style choice in common: face masks.
The US First Lady opted for a disposable white face covering to match the white button-up that she wore under her suit, while Jill chose a dark green cloth design from Athleta that was almost exactly the same shade as her fringed frock.