Joe Biden asked Donald Trump to shut up and called him a clown during their contentious first presidential debate, slapping him down as the US president repeatedly interrupted his answers.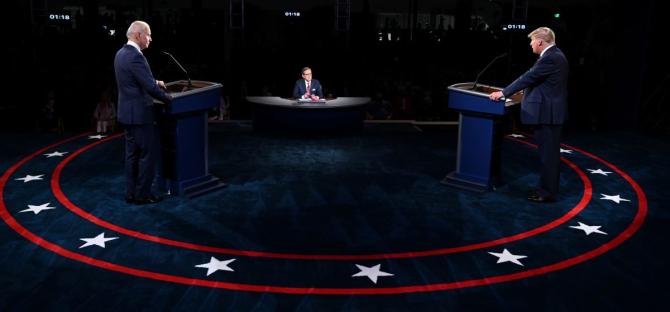 'Would you shut up, man?,' a visibly exasperated Biden said about 20 minutes into the debate after Trump interrupted him again as he tried to talk about the Supreme Court.
And, about 15 minutes later during a discussion on the COVID-19 pandemic, he told Trump again: 'Would you just shush for a minute?'
It happened so many times that moderate Chris Wallace stepped in, asking the US president to let Biden finish his answer and chided.
'I'm the moderator of this debate and I would like you to let me ask my question and then you can answer," Wallace said told Trump.
"Go ahead then," Trump said and then later adding to Wallace: "I guess I'm debating you, not him. No surprise."
The 90-minute show down between the US presidential contenders proved early on that it would a be a knock-out, drag-down match.