July was the hottest month ever recorded on Earth.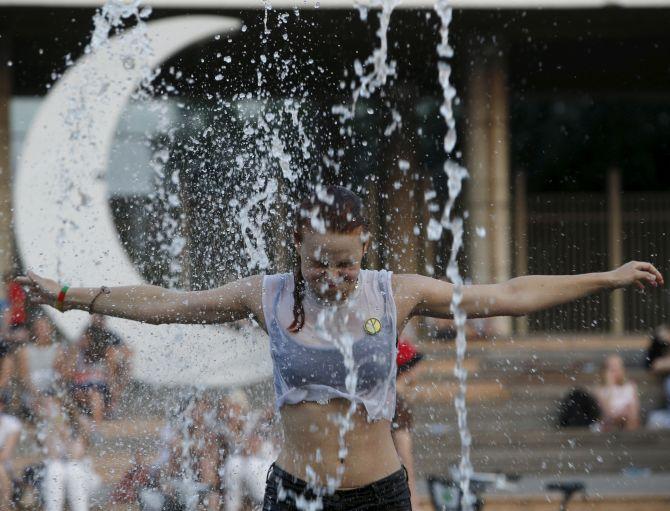 A young woman cools off in a fountain during a hot summer day at Gorky park in Moscow. Photograph: Sergei Karpukhin/Reuters
The average global temperature for July 2015 was the highest for any month since record keeping began in 1880, the National Oceanic and Atmospheric Administration said.
According to records, the average temperature in July across global land and ocean surfaces was 1.46°F (0.81°C) above the 20th century average.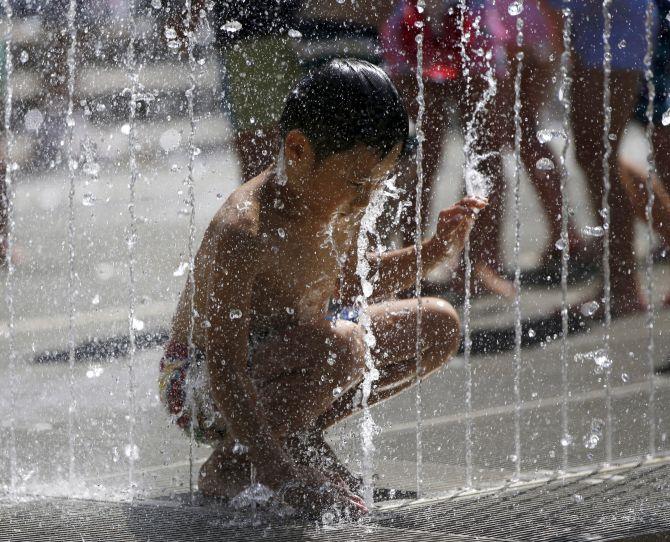 Children cool down at a water fountain at a park in Tokyo. Temperatures have soared to 35°C, the first time ever in history. Photograph: Issei Kato/Reuters
National Aeronautics and Space Administration and the Japan Meteorological Agency released their own findings last week, saying that last month was the hottest July on record.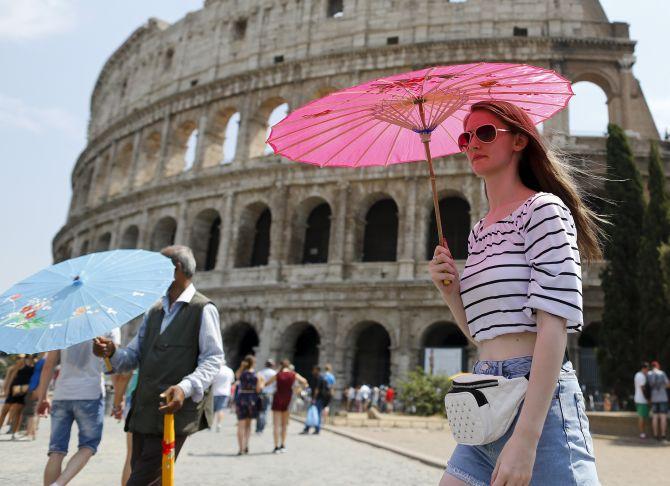 People use umbrellas to protect themselves from the sun in front of Colosseum during a hot summer day in in Rome. Photograph: Tony Gentile/Reuters
In order for 2015 not to be the warmest year on record, the rest of the year would have to turn sharply colder, on a global average. That is not likely to happen, considering both the influence of long-term manmade global warming and a shorter-term climate cycle known as El Niño.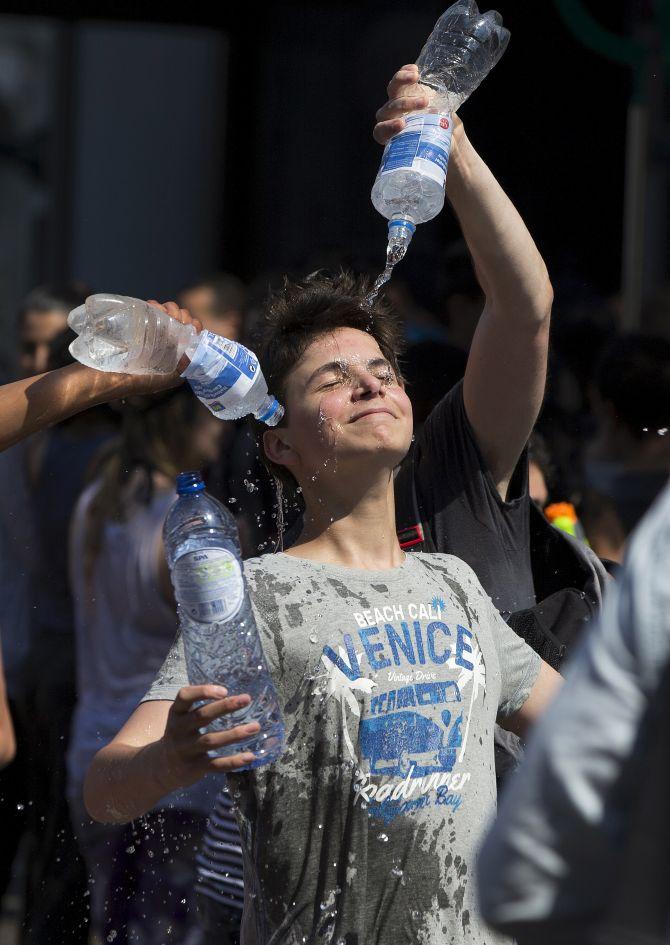 Youths take part in a giant water fight on a hot summer day in central Brussels. Photograph: Yves Herman/Reuters