Takehiro Kishimoto, 39, has amassed more than 280,000 followers on Instagram for his ability to transform everyday foods into art.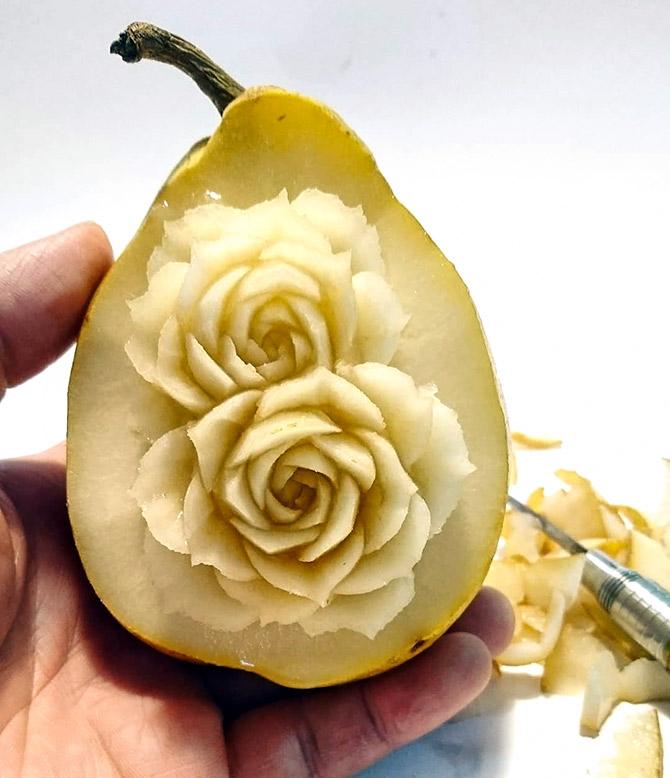 It's easy to see why Takehiro Kishimoto, chef by day and food carving Instagrammer by night, has amassed a huge social media following.
His creations are simply stunning.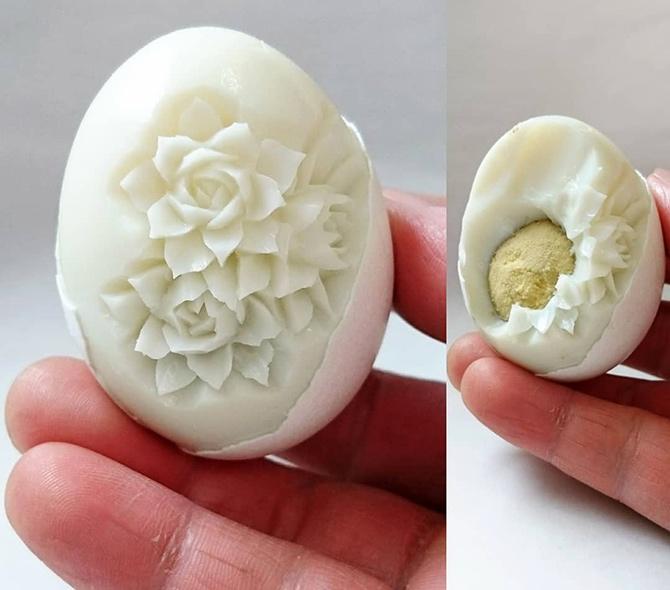 Takehiro Kishimoto, 39, from Kobe in Southern Japan, has been practising mukimono -- the Japanese art of carving decorative food garnishing for nearly a decade, and is capable of carving extremely fine patterns into the soft flesh of the produce.
Whether it's avocado, watermelon or grapes, thanks to his superior craftsmanship Kishimoto is able to transform everyday foods into stunning works of art.
Kishimoto carves everything from radishes to avocados. Some he turns into elegant flowers such as carrot peonies or chestnut roses. On occasion, he sketches popular anime characters into eggplants and apples. Other times, he etches geometric pattens into cross-sections of avocados and broccoli stalks.
Kishimoto started carving a little more than three years ago, and began posting his work on Instagram in mid-2016. Initially, he carved simple shapes, but eventually graduated to more difficult designs.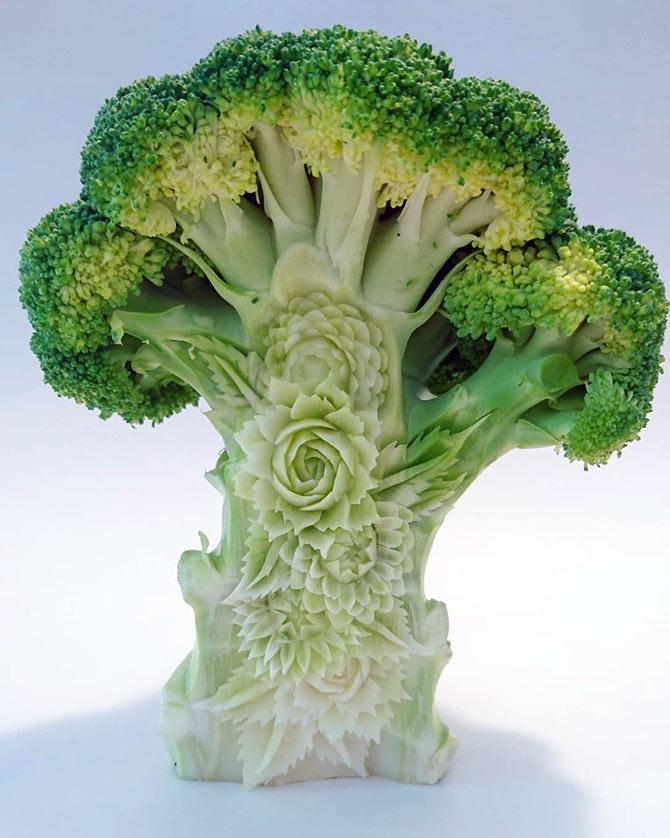 The time taken per sculpture varies depending on the produce according to Kishimoto who says it can take from one hour for broccoli, two hours for avocado and up to three hours for an apple.
Asked what he does with the creations after finishing them Kishimoto said: 'I carve and eat it', reports AtlasObscura.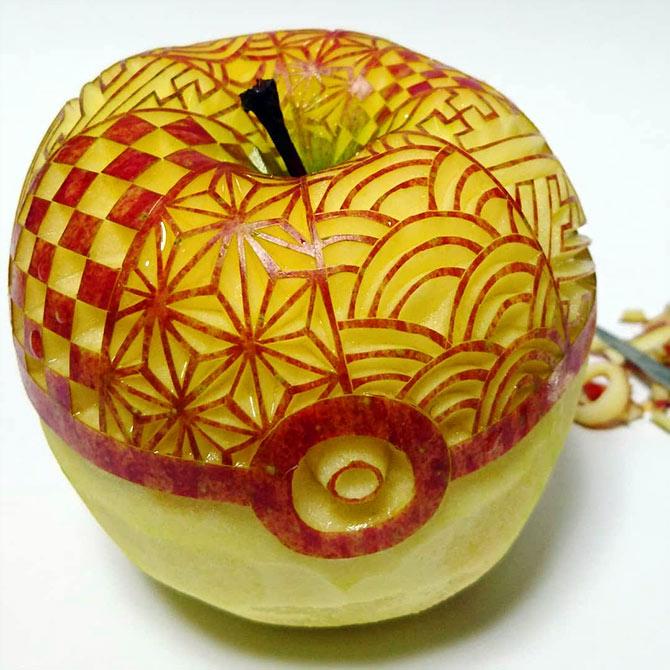 Although Japan also has a history of fruit carving known as mukimono, Kishimoto calls his carvings Thai inspired.
The patterns used are mostly historical and were first used by chefs cooking for the Thai royal family to make dishes more beautiful.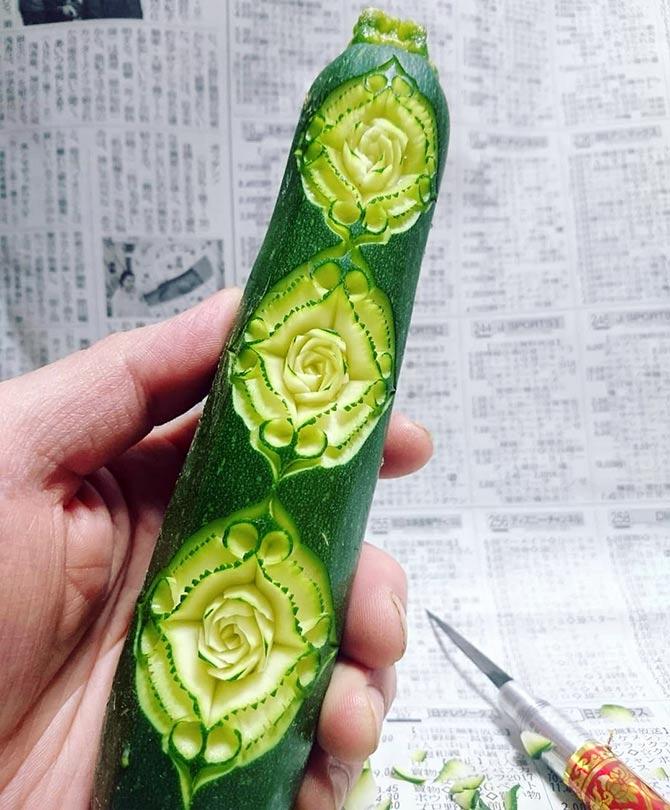 The chef founded Instagram account Gaku Carvingi in 2016 to document his food carving journey. It's since amassed more than 280,000 followers and been featured by various media, most recently resurfacing on digital architecture and art magazine Designboom.
"Even with the same ingredient, each fruit or vegetable has a different shape and softness. It took me five years to overcome and understand the art," Takehiro was quoted as saying by CNN.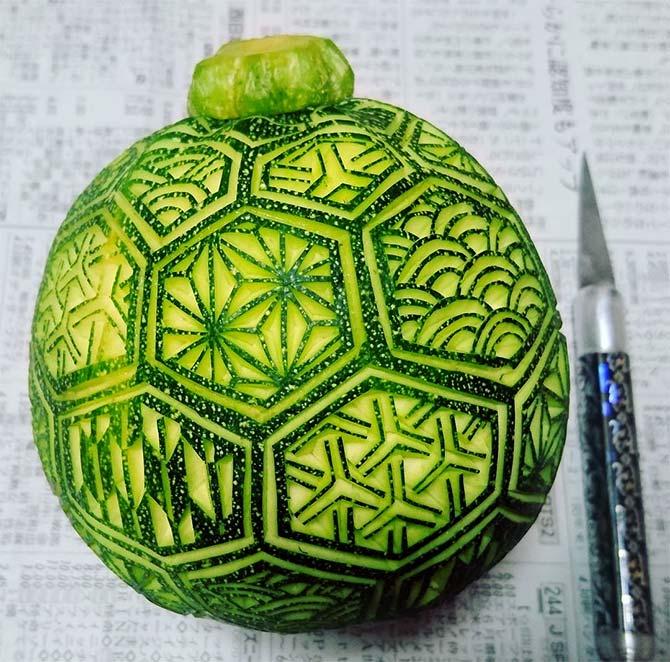 "I often go to the vegetable section in the market to check out produce and imagine what they can become before carving them."
But the chef isn't satisfied with sticking with what he knows. He has recently started practising the Chinese style of food carving as well.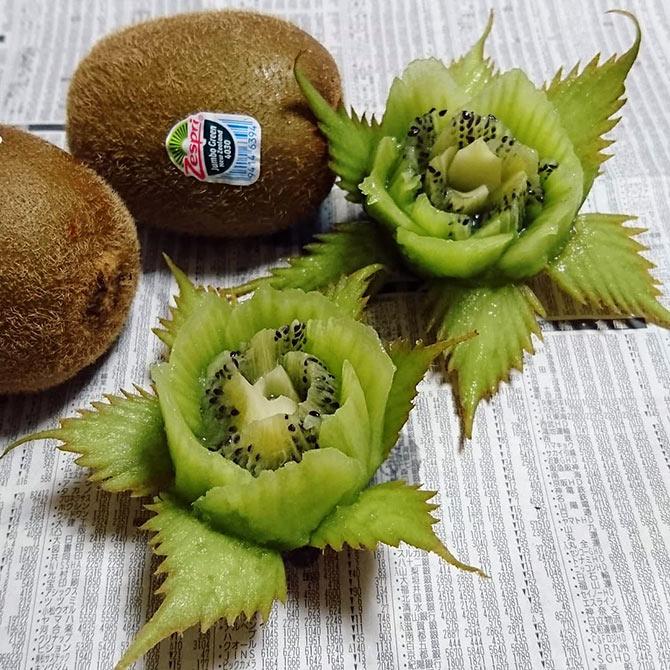 "My feeling for food carving stays the same as when I first discovered it," he says. "I want people to be impressed and surprised."
For more of this guy's creations and the intricate process on his Instagram account (@gakugakugakugakugaku1), which is as popular as ever.