Her miniature paintings will make you think twice before throwing a used tea bag in the trash can!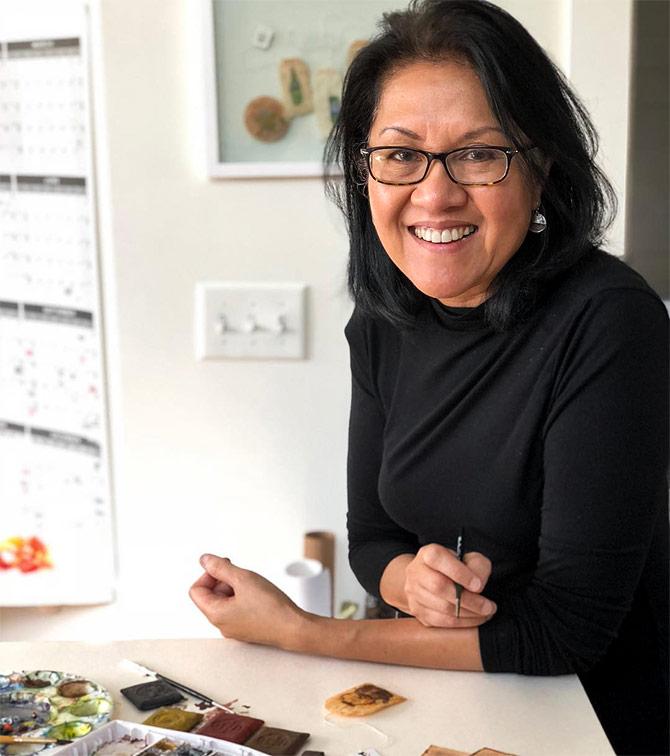 Photographs: Kind courtesy Ruby Silvious/Instagram
Philippines-born Ruby Silvious has found an ingenious way of preserving teabags.
Instead of disposing of used teabags, this US-based artist has been transforming them into intricate pieces of arts with her masterful strokes.
The paintings are inspired by various destinations across the world, along with the sights and sounds of her everyday life.
'As an artist you're always trying to find unique ways of expressing your art, and I think this is where all these discarded materials as canvasses came to light,' Silvious told CNN Travel in an interview.
Wondering when and how the idea to create art out of used tea bags was born? Well! It took shape over tea.
Take a look at some of her masterpieces.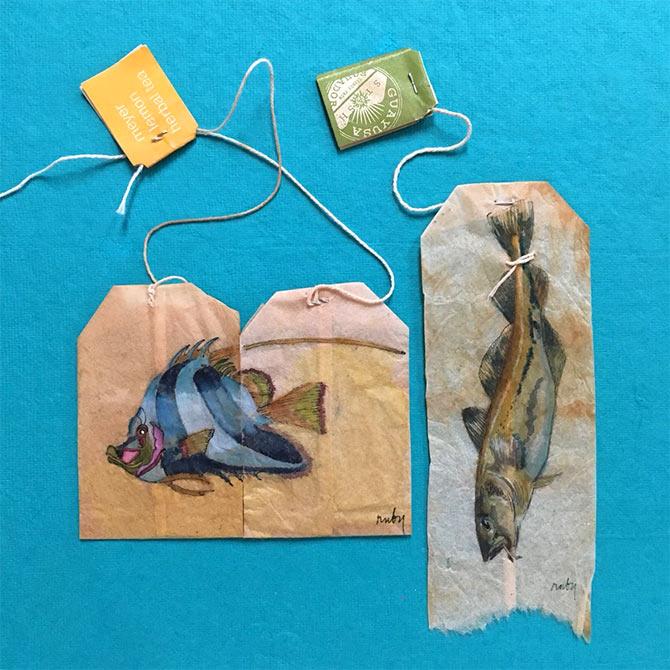 Ruby calls these paintings 'meat without feet'.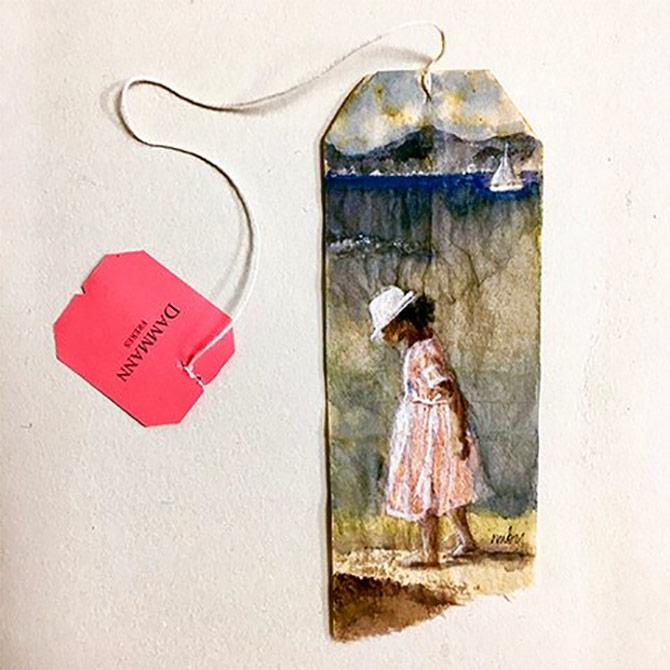 You can call it the 'dip-dip' kind of art!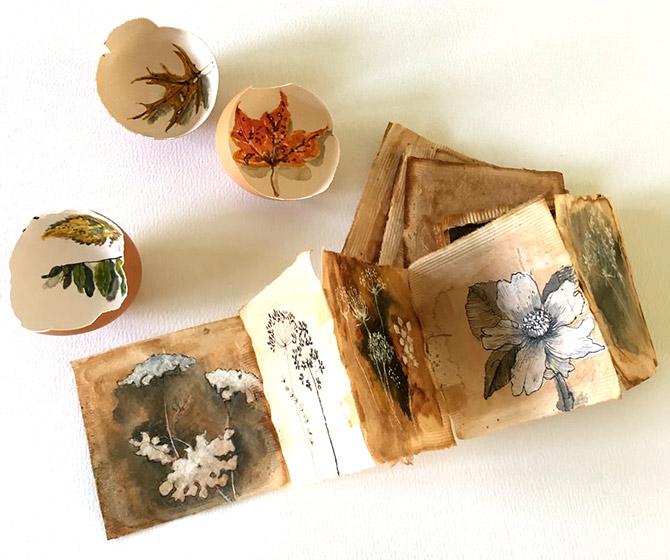 She revisited one of her favorite pieces from last fall using ink, gouache and watercolor on these tea bags and egg shells.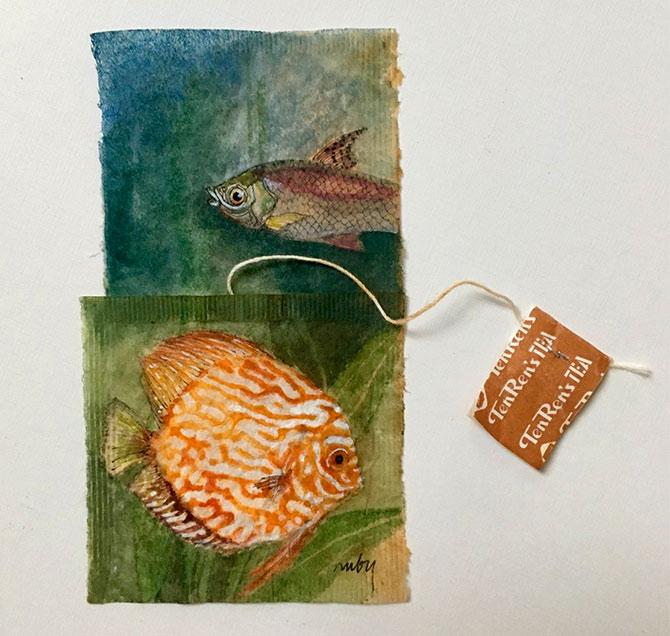 This piece of art was created for the Lent season. She called it the Fish for Lent series.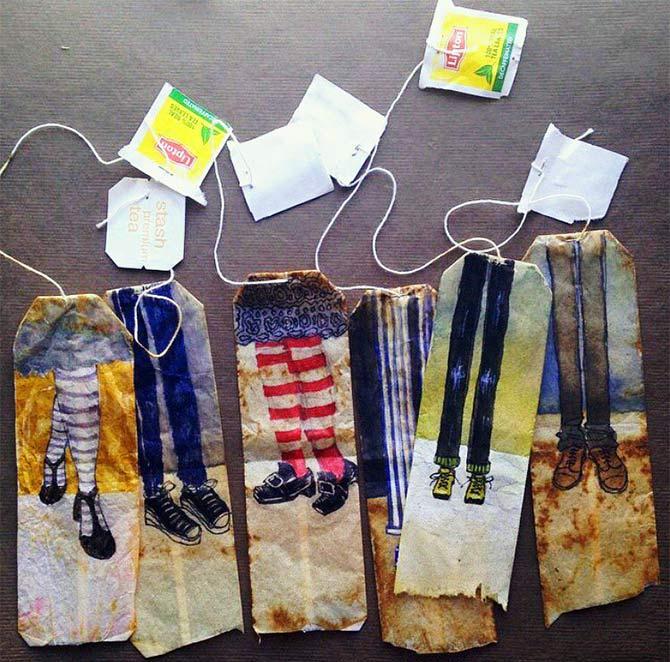 Fancy pants!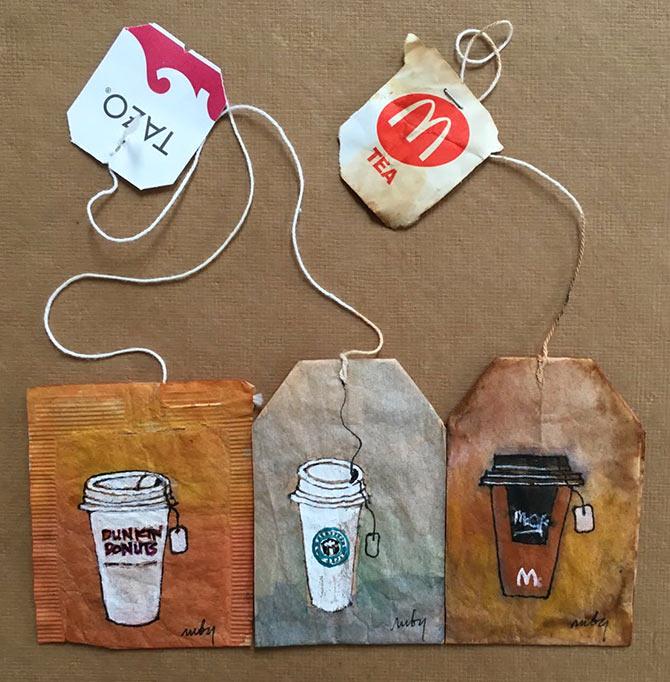 Her tea bags cost anyway between $300 to 400 (approximately ₹19,500 to ₹26,000).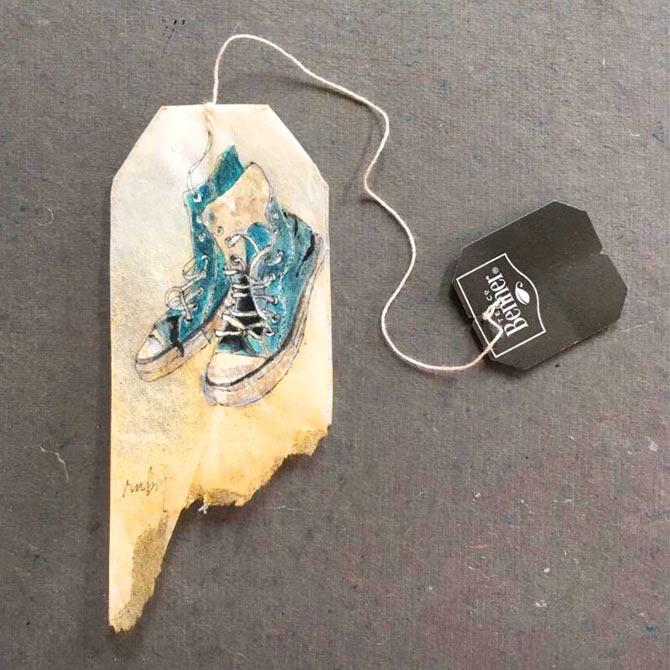 This tea bag is an ode to marathons.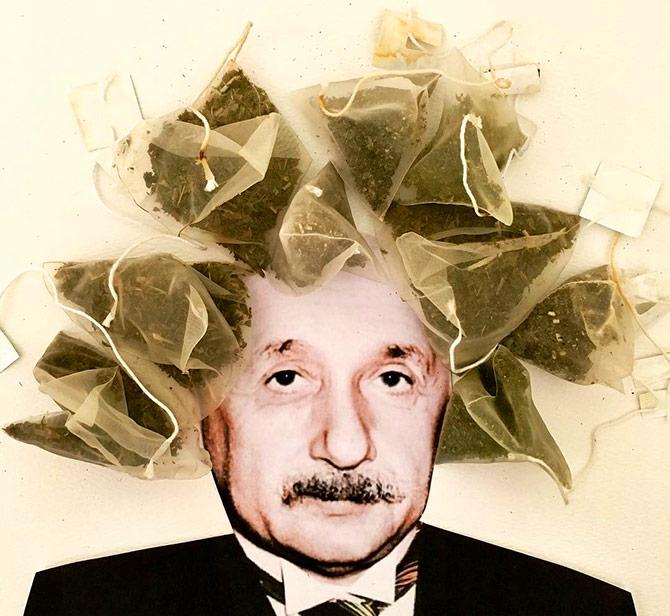 Who is the real genius? Ruby made this collage of Albert Einstein with some green and Earl Grey tea bags.