The Indian Space Research Organisation on Sunday night successfully launched into space the NovaSAR and S1-4 earth observation satellites of United Kingdom from the spaceport in Sriharikota and successfully placed them in the designated orbit.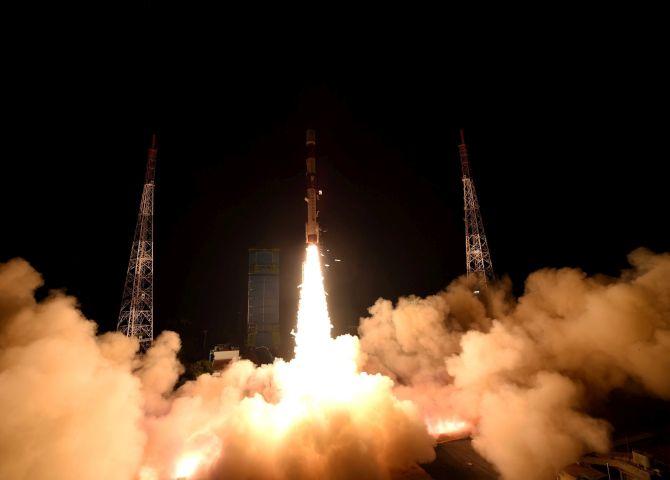 NovaSAR is intended to be used for forest mapping, land use and ice cover monitoring, flood and disaster monitoring. S1-4 will be used for surveying resources, environment monitoring, urban management and disaster monitoring.
In a night launch, the workhorse polar satellite launch vehicle-C42 launch vehicle blasted off from the first launchpad at the Satish Dhawan Space Centre at 10.08 pm.
Prime Minister Narendra Modi congratulated the space scientists, saying it shows India's prowess in competitive space business.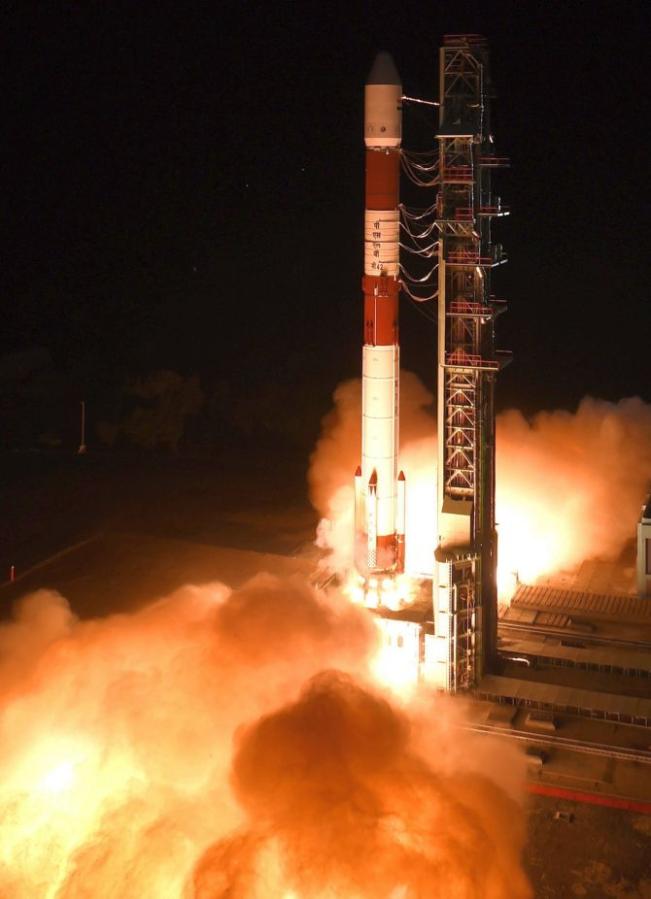 "Congratulations to our space scientists! ISRO successfully launched PSLV C42, putting two UK satellites in orbit, demonstrating India's prowess in the competitive space business," the prime minister tweeted.
The two satellites of UK-based Surrey Satellite Technologies Ltd, both weighing 889 kg, were launched as per a commercial arrangement between the company and ISRO's commercial wing -- Antrix Corporation Ltd.
The PSLV injected the satellites into orbit 17 minutes and 45 seconds after lift off and placed them in a sun synchronous orbit 583 km from the earth.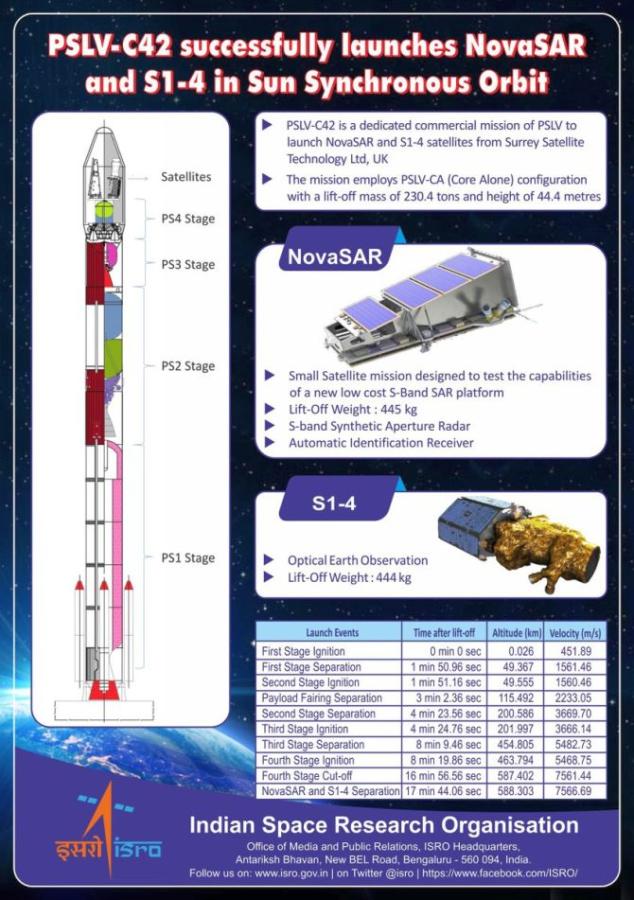 ISRO chairman K Sivan said the mission was a success and congratulated the scientists.
"Today I am extremely happy to announce that PSLV-C42 carrying two customer satellites NovaSAR and S1-4 placed them precisely in orbit.
Within the next six months, 10 satellite missions and eight launch vehicle missions would be launced -- one every two weeks, he said.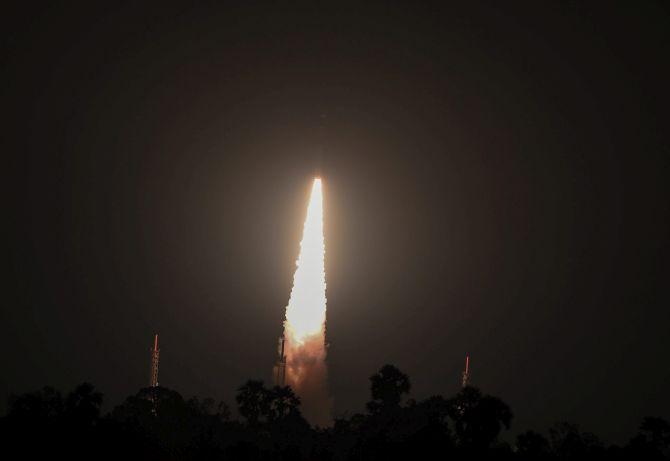 ISRO's moon mission would be launched on January 3, 2019 he said.
ISRO had successfully carried out a similar night launch in 2015 and placed five satellites belonging to SSTL.
The launch comes almost six months after ISRO successfully placed the INRSS-1I navigation satellite in orbit on April 12.