We've heard about Hello Kitty-themed cafes and restaurants popping up around the world. But now, finally, you can ride in complete style on the Hello Kitty train in Japan.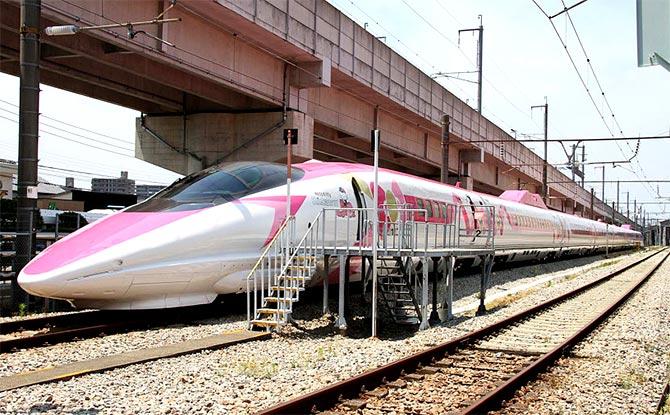 The special shinkansen or bullet train will run for the next three months between the western cities of Osaka and Fukuoka from Saturday, the West Japan Railway firm said, hoping that one of the country's most famous exports will boost tourism.
Passengers will be in left in no doubt what train they are on, with Hello Kitty smiling down from the shades of every window and adorning every passenger seat cover.
Here's a glimpse of what it will be like on board the train and we have to warn you, it's almost too cute to handle.