India's 68th Republic Day parade will have many firsts: contingents from the United Arab Emirates and the National Security Guard, apart from the indigenously developed Light Combat Aircraft Tejas in the flypast.
Here are glimpses of the colourful parade we will see on Rajpath in New Delhi on Thursday:
Photographs: Kamal Singh/PTI Photo and Press Information Bureau of India.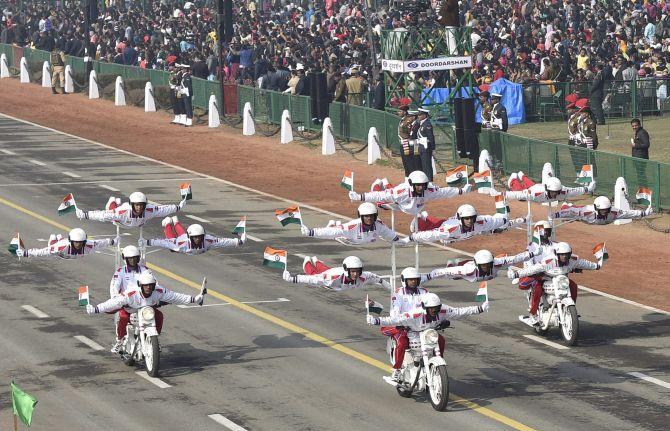 Military Police daredevils, the Shwet Ashwas, who conclude the march every year by displaying their skills on motorcycles.
---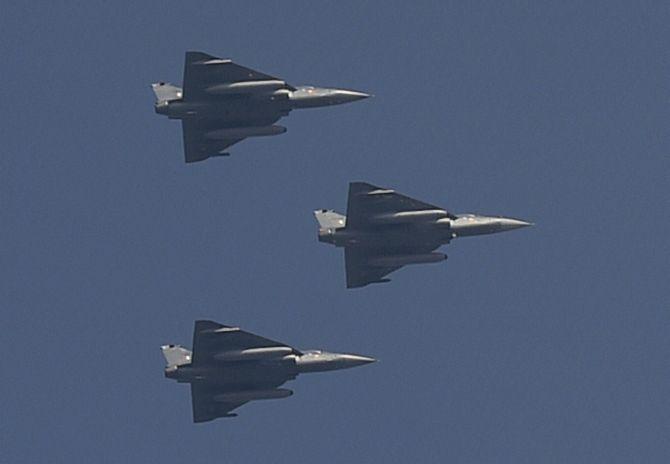 Indian Air Force's Tejas planes fly past the Rajpath for the first time during full dress rehearsal.
---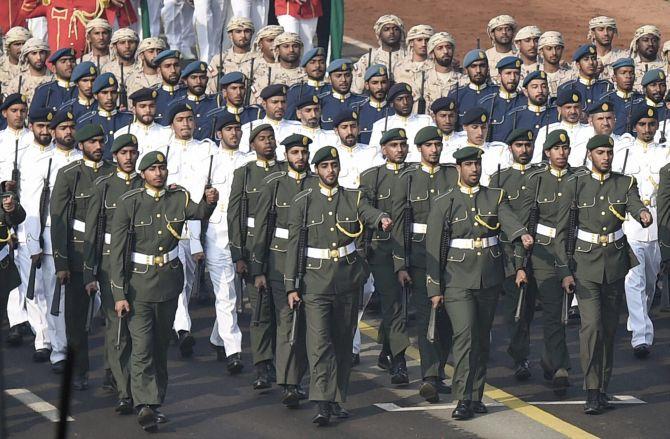 A contingent from the UAE takes part in the rehearsal. The UAE is the second country after France to send its troops to participate in India's Republic Day parade, a tradition started last year. Abu Dhabi Crown Prince Sheikh Mohammed bin Zayed Al Nahyan will be the chief guest at the event.
---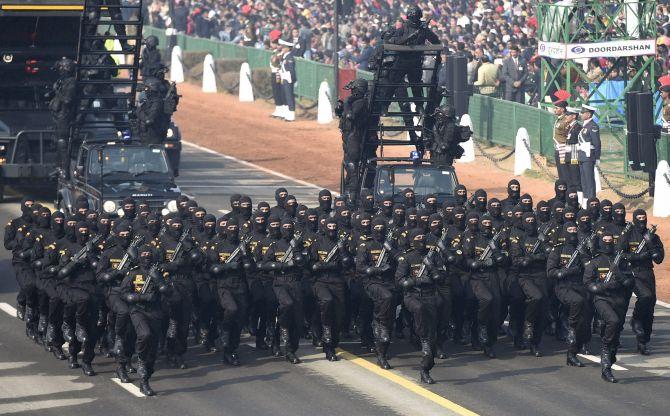 The 'black cat' commandos of the elite counter-terror force, National Security Guard. The 'black cats' will add a sheen to the parade as they will be dressed in their trademark black overalls, balaclava headgear and special assault MP-5 rifles along with the iconic commando dagger.
---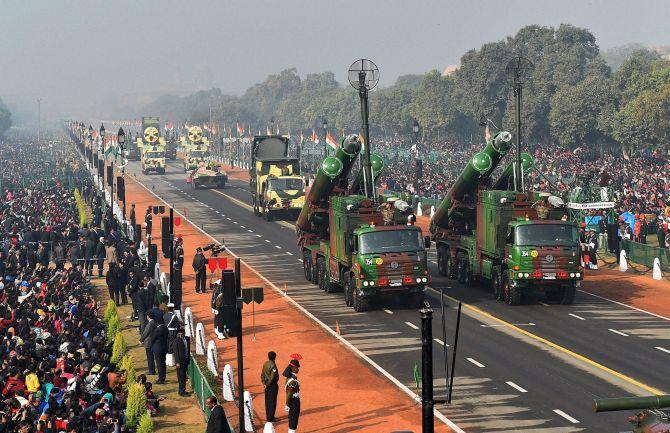 Indian Army's mechanised columns during the full dress rehearsal.
---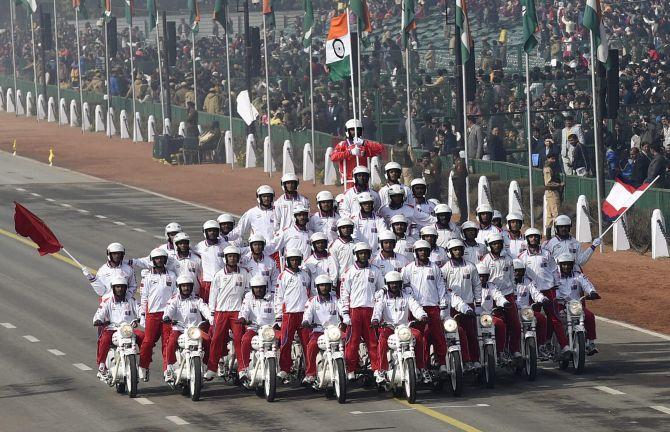 Another manoeuvre by the Shwet Ashwas.
---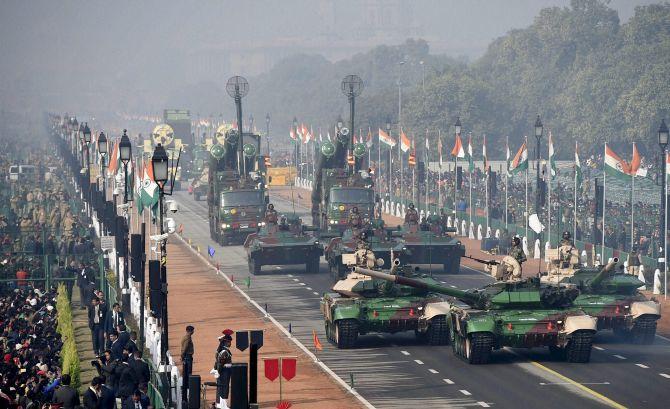 The Indian Army will showcase its T-90 and BMP tanks, two BrahMos missiles, Dhanush gun system along with Weapon Locating Radars (WLR) Swati at the parade.
---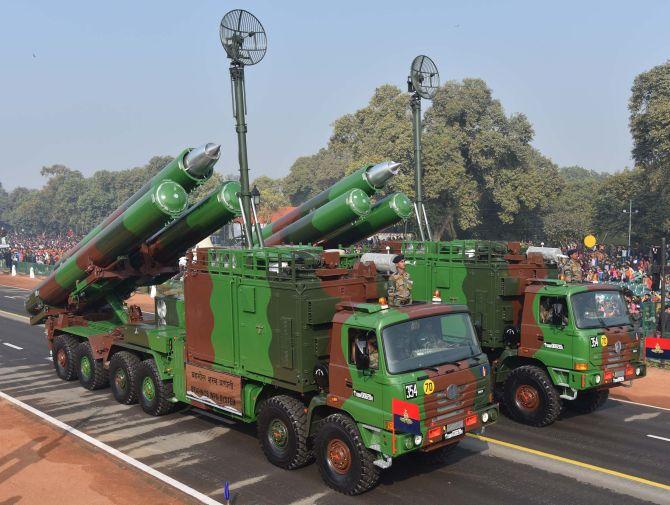 The BrahMos WPN System. The Defence Research and Development Organisation will also showcase its Advanced Towed Artillery System and Medium Power Radar Arudha at the parade.
---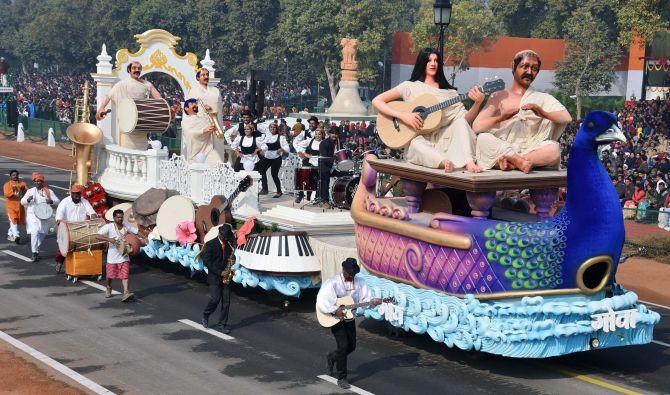 The tableau from Goa.
---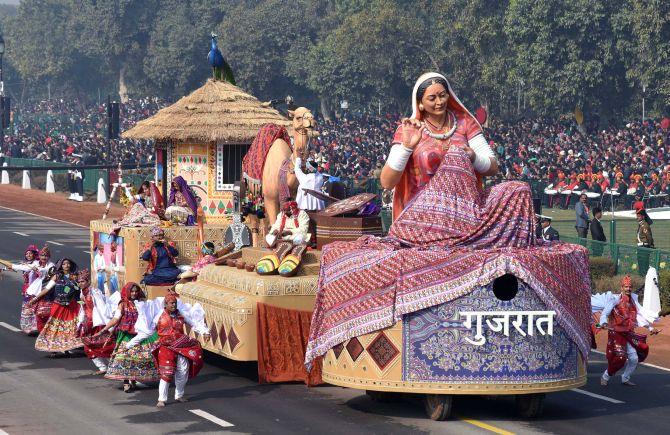 The tableau from Gujarat.
---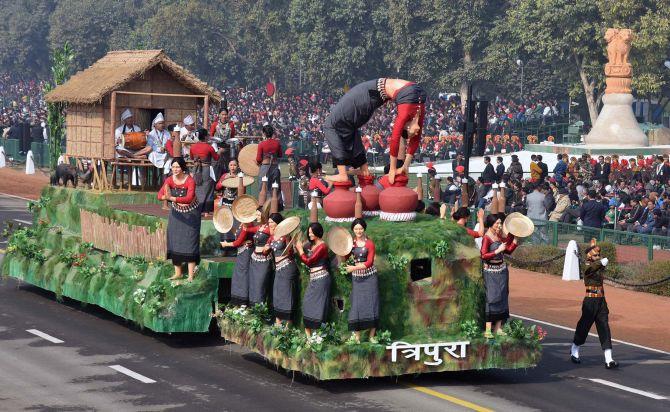 The tableau from Tripura.
---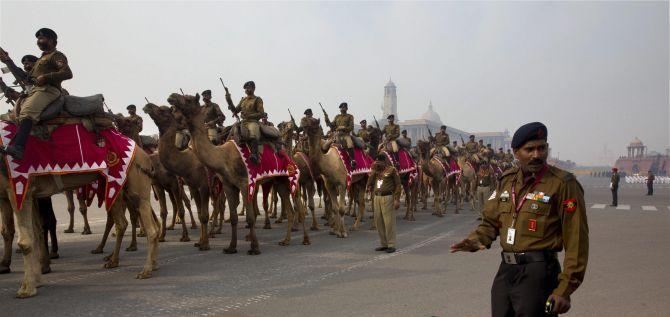 Apart from the Border Security Force's camel contingent, 51 horses of the 61st Cavalry Regiment will be a part of the show. Marching contingents of Mechanised Infantry, Madras Engineer Group, Bihar Regiment, 39 Gorkha Training Centre and Territorial Army will also participate in the parade.
---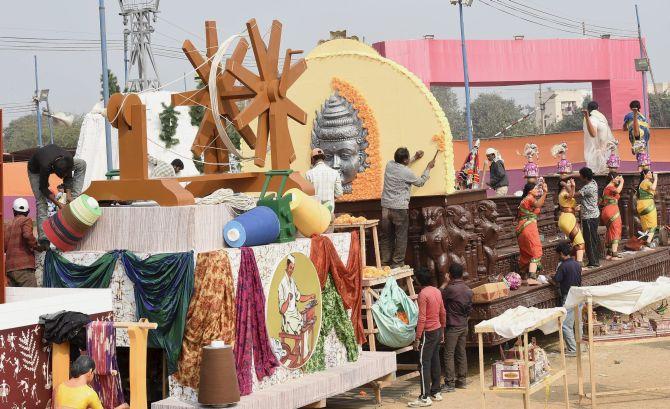 The Khadi India tableau.
---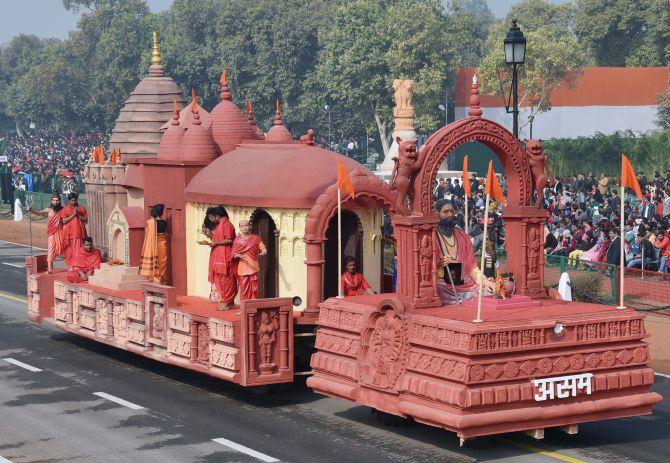 The tableau from Assam.
---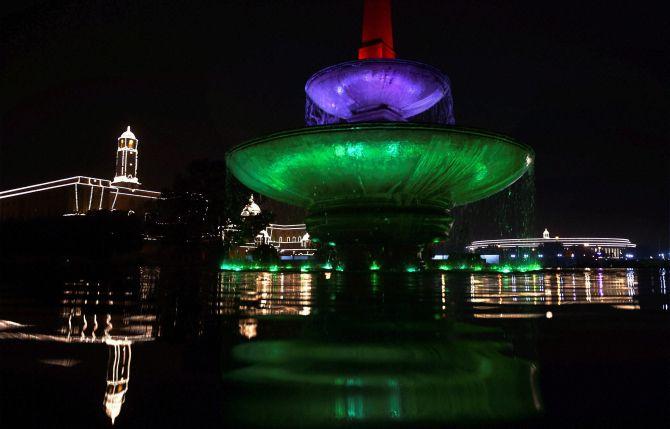 The fountain near Parliament is illuminated ahead of the Republic Day celebrations. Photograph: Manvender Vashist/PTI Photo
---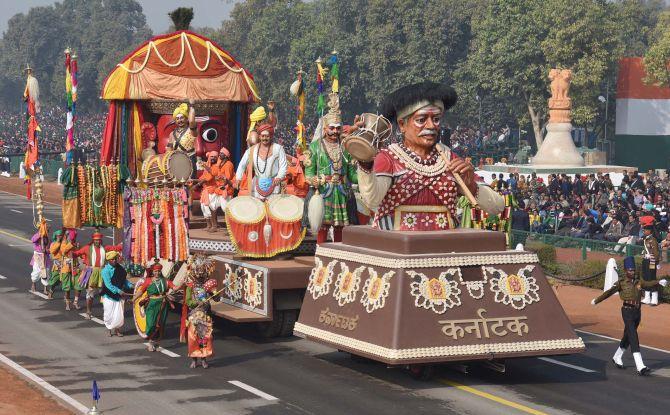 The tableau from Karnataka.
---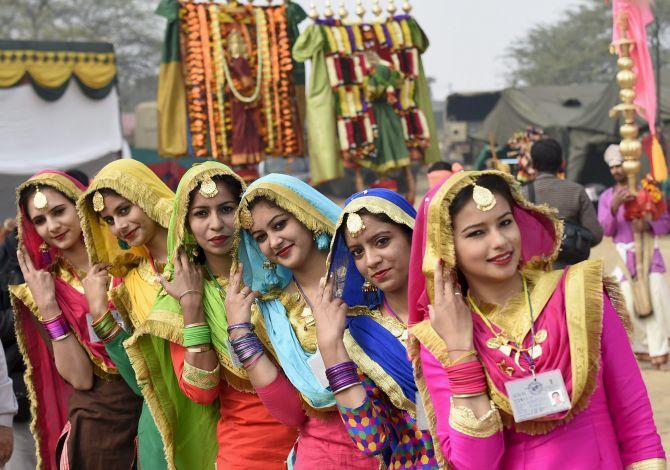 Punjab tableau artists pose for a photo.