A Navy helicopter hovering slowly over the Gateway of India in Mumbai.
The Gateway of India lit in the colours of the Tricolour.
Soldiers marching in their crisp white uniforms.
Scenes like these and many more will be witnessed by thousands on the ocassion of Navy Day -- celebrated each year on December 4.
Navy Day is observed every year on 4th December to commemorate India's victory in 1971 Indo-Pak war. Indian Navy played a significant role in the bombing of Karachi harbour in the 1971 war.
Ahead of the event, a rehearsal was held in Mumbai and here are some glimpses.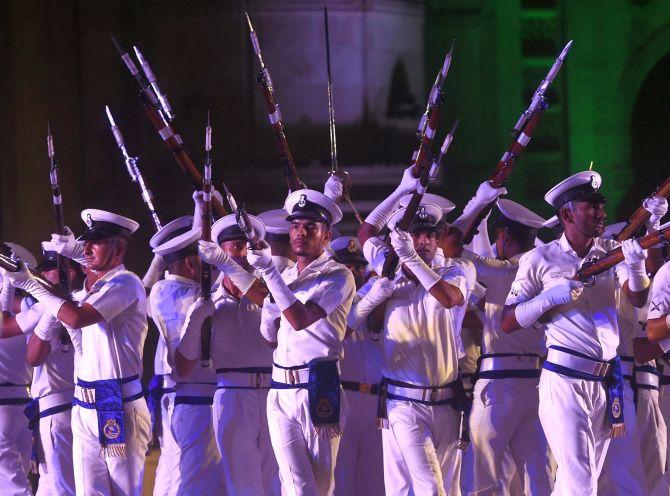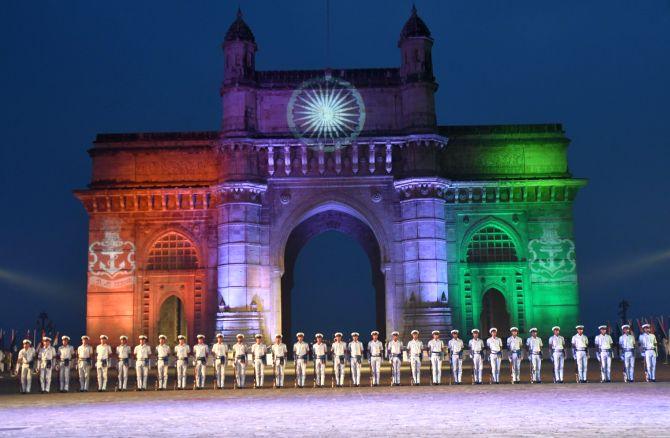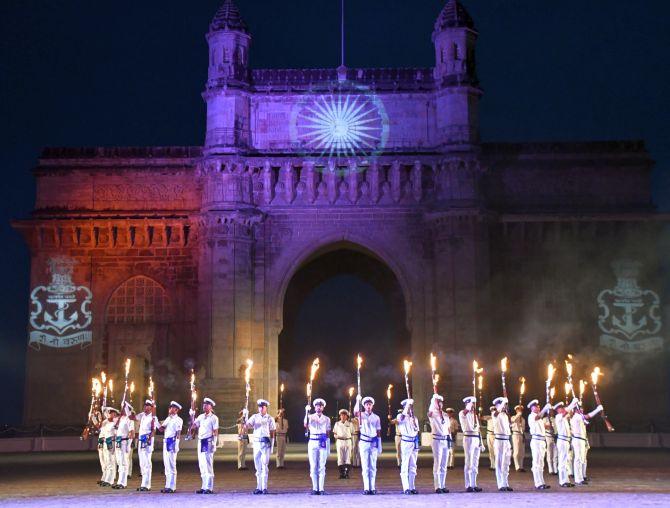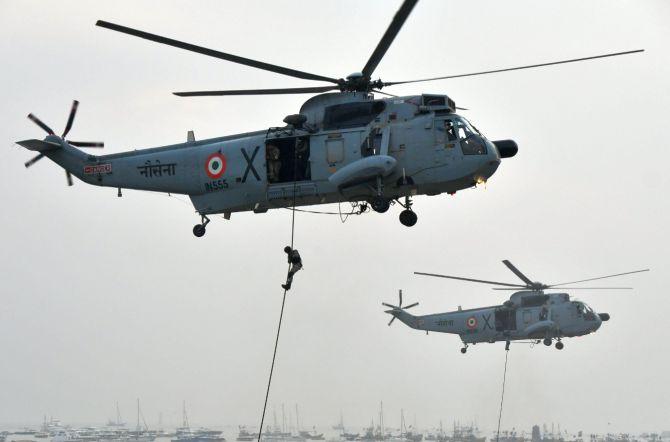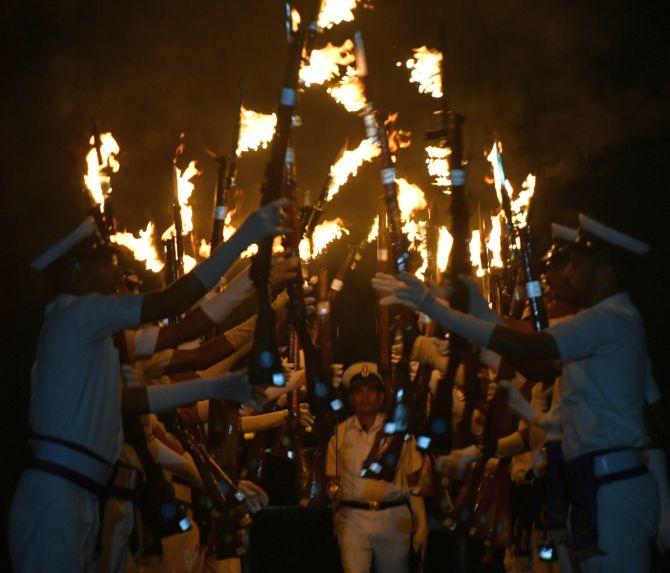 All photographs: Sahil Salvi/Rediff.com, Shashank Parade/PTI Photos