The Israel Defence Forces (IDF) has said that a Hamas terrorist tunnel was uncovered in the Shifa Hospital complex in Gaza.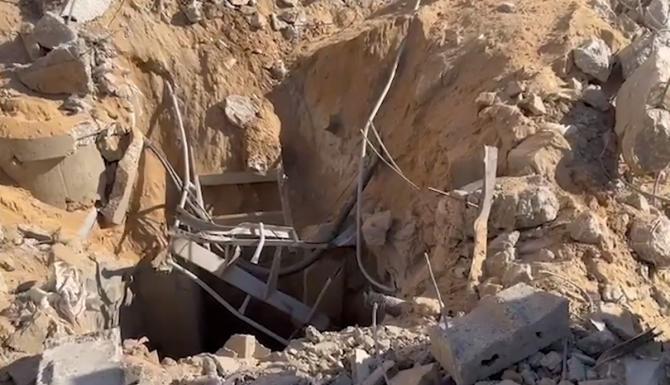 According to IDF, troops found another terrorist tunnel in the Rantisi Hospital.
It further said that a large amount of weaponry and ammunition were found in the Al-Quds Hospital.
"Exposing another layer of Hamas' exploitation of three of the largest hospitals in Gaza: Inside the Shifa Hospital complex, a Hamas terrorist tunnel was uncovered." In another post, it stated, "Inside the Rantisi Hospital, yet another terrorist tunnel was unearthed by IDF troops," IDF posted on X.
"The Shaldag SF unit, the 7th Brigade, and additional SF units exposed Hamas's tunneling infrastructure inside the Shifa Hospital. They also discovered a booby-trapped vehicle that was prepared for the October 7th massacre, containing a large amount of weapons and ammunition," Israeli Air Force posted on X.
Taking to X, the DF shared pictures of weapons and ammunition found in what they said was the Al-Quds Hospital.
"Inside the Al-Quds Hospital, a large amount of weaponry and ammunition were found. This was all found over the past 24 hours," IDF posted on X.
Meanwhile, the IDF said fighter jets struck several more Hezbollah sites in southern Lebanon.
The IDF said that the attacks were carried out in response to attacks on the northern border, The Times of Israel reported.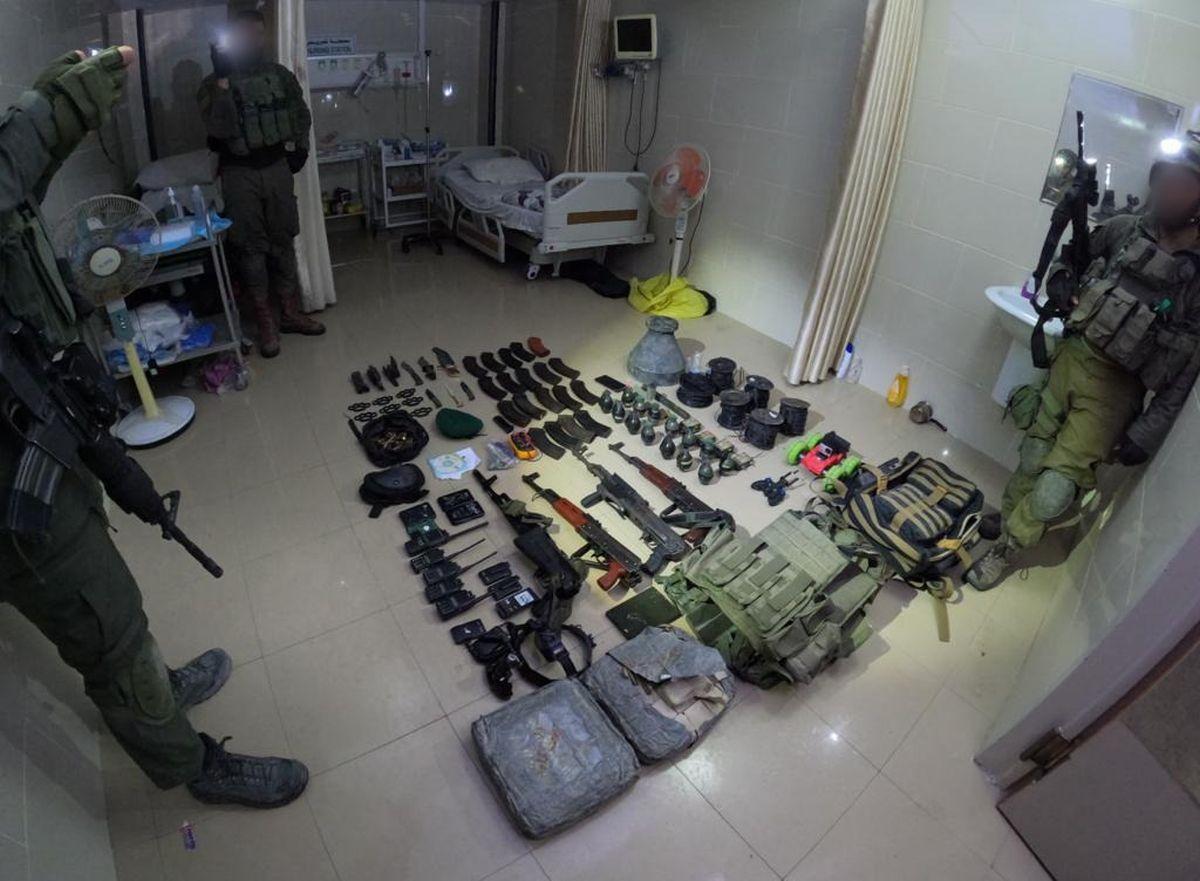 According to the IDF, anti-tank guided missiles were fired at a number of army posts on the border near the Biranit base and the northern community of Rosh Hanikra.
No injuries were reported in the attacks, according to The Times of Israel report.
On Thursday, Israel Defence Forces shared a video showing weapons inside Gaza's Al Shifa Hospital.
In the video posted on X, Lt Col Jonathan Conricus toured Al-Shifa Hospital's MRI building.
In the video, he said, "We're inside the MRI centre of the Shifa Hospital. Israeli troops breached here a few hours ago and we have cleared the area, made sure that it's safe. A few of the most interesting things that we have found totally confirmed without any doubt that Hamas systematically uses hospitals in their military operations in violation of international law and what we have found. I think, it is only the tip of the iceberg."
"Let me show you a few examples. Security cameras have been obstructed, all of the security cameras are covered, and this isn't the only one. You'll see the rest of them here," he added.
Conricus also said Israel Defence Forces had found a laptop in an MRI room, which is now being analysed by Israel's intel personnel. He also showed medical equipment, including bandages.