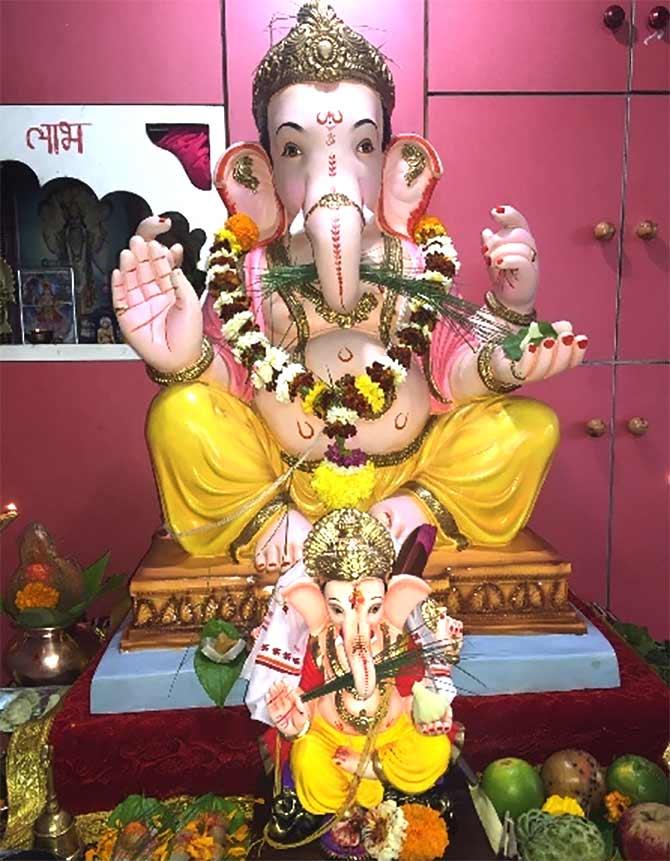 We had asked our readers to send us photos of their Ganesha.
We received many entries, some of which are being showcased below.
Want to share your photographs? You can post your photos RIGHT HERE, along with your name and location and we will publish the best images, with due credit to the sender.
You can also E-mail your photographs to us at citizen.reporter@rediffmail.com
Earlier in the Series:
---
Vinay Tiwari sent us this picture of Bappa from his home in Jabalpur in Madhya Pradesh
---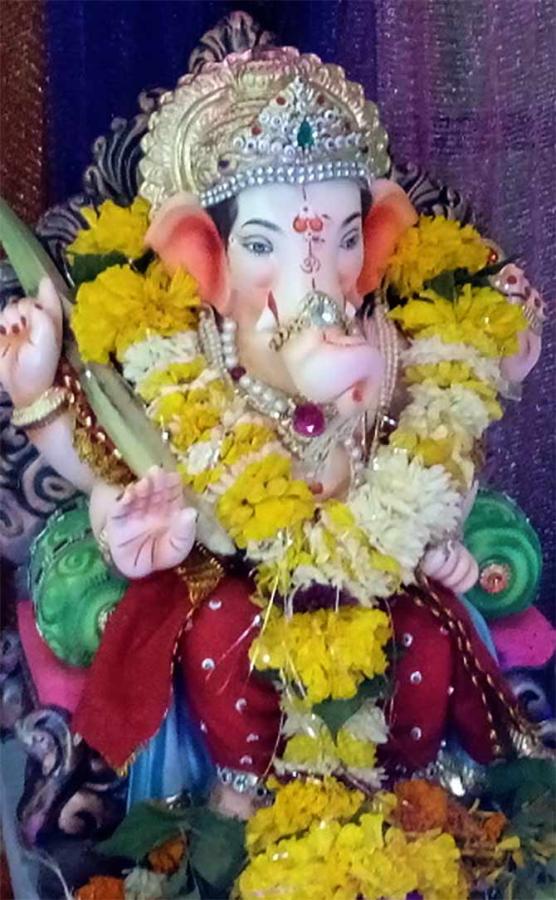 Rajesh Farde shared this photograph of his family's Ganapati in Maharashtra's Shahapur district
---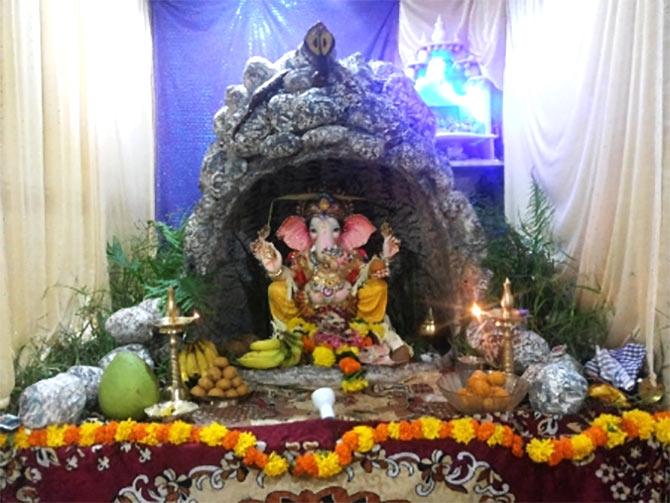 Vidhya Shetty's Ganpati at her home
---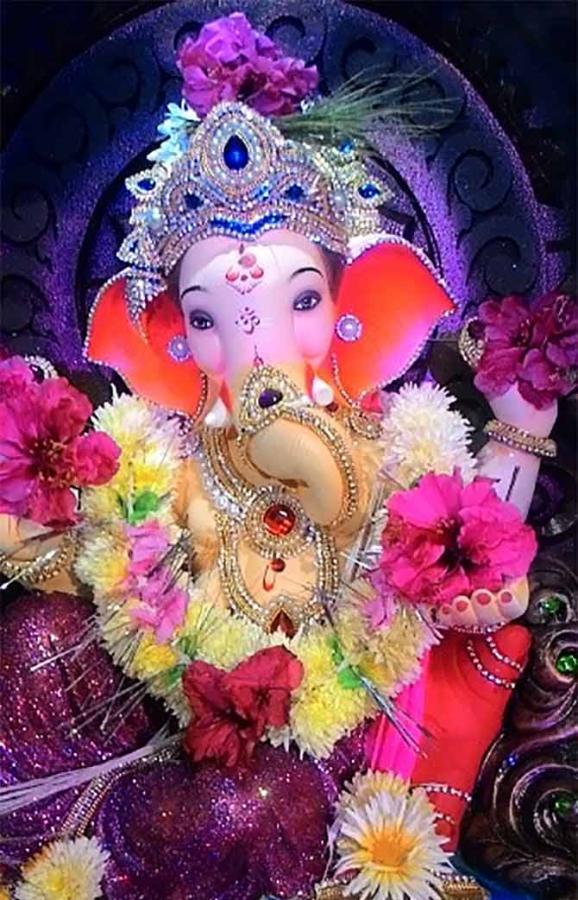 Hemant Deshmukh sent us this photograph of the elephant god at his residence in Mumbai's Goregaon area
---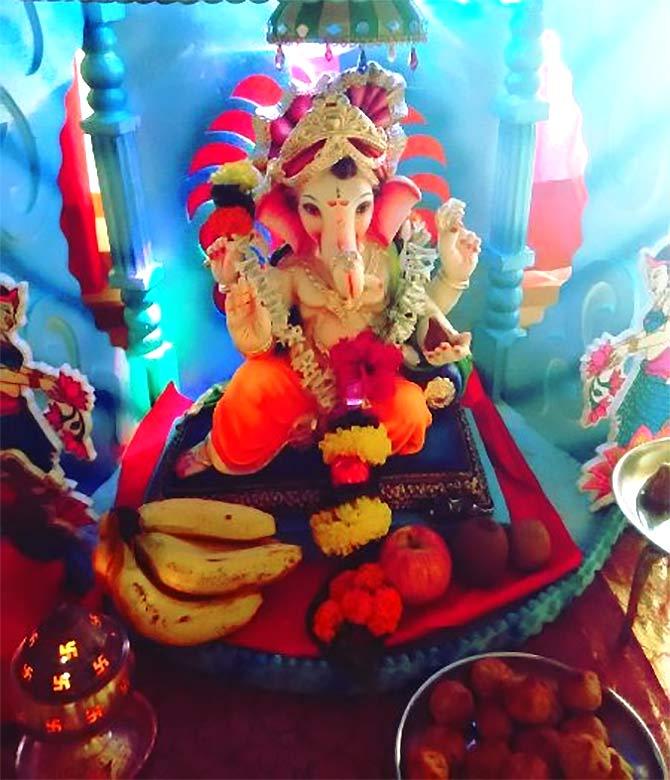 Nagesh Sanap sent us this stunning photograph of Ganesha from his home in Thane's Kalwa area
---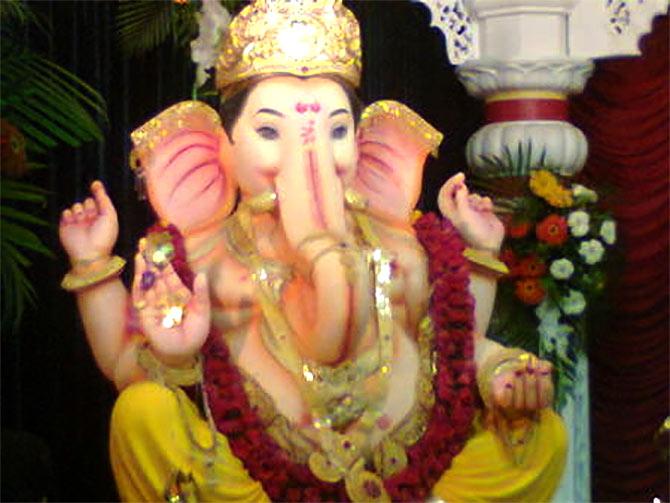 This Ganpati is from a photograph sent to us by Bhavin Patel in Mumbai
---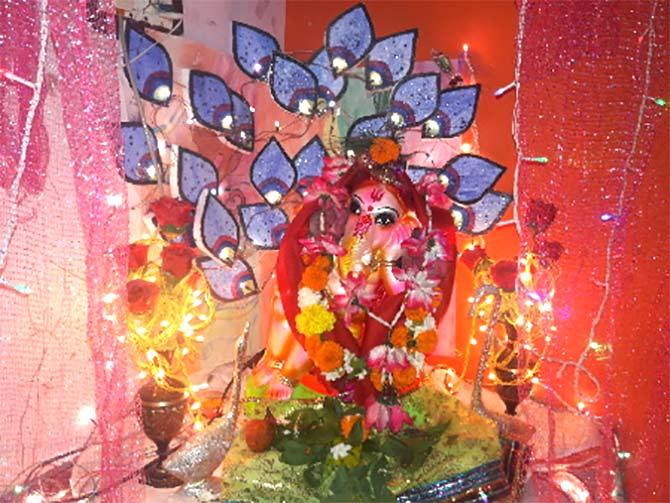 Sanjib Mahapatra sent us this photograph from from Behrampur in Orissa
---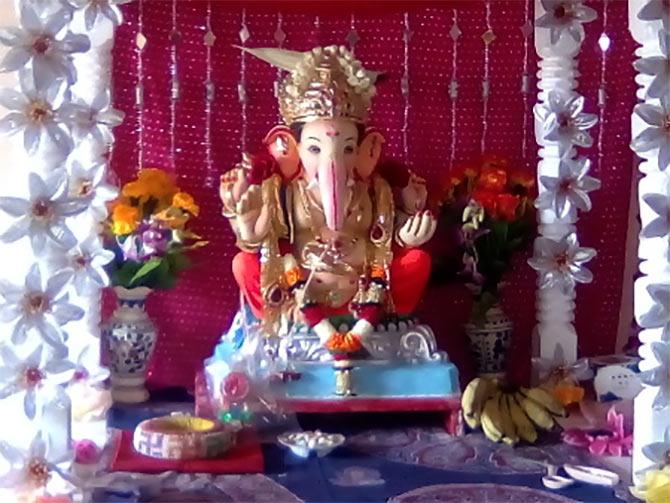 Pitu Jain shared this photograph of Lord Ganesh at his home
---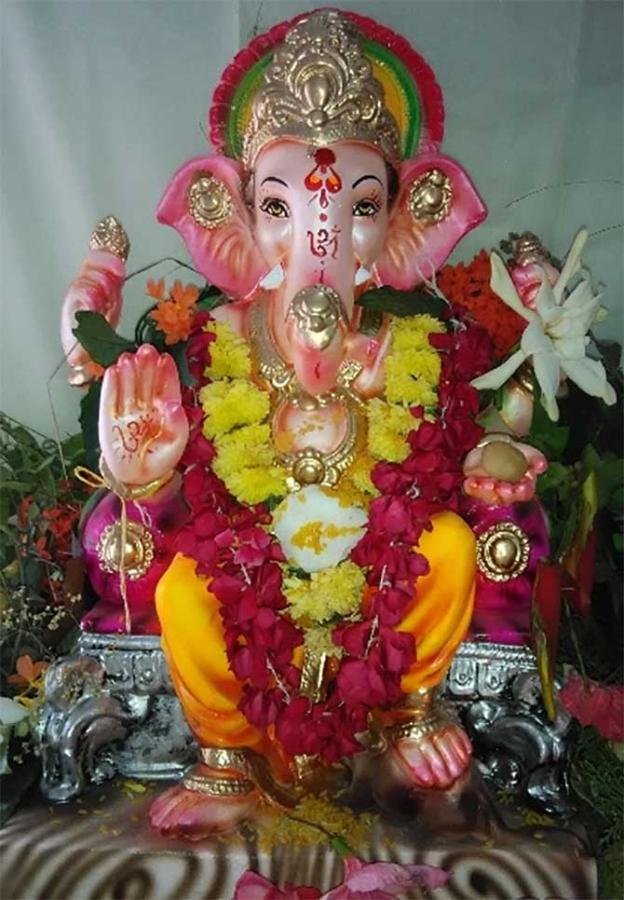 Sreekanth Reddy sent us this photograph of Lord Ganesha from his home in Hyderabad
---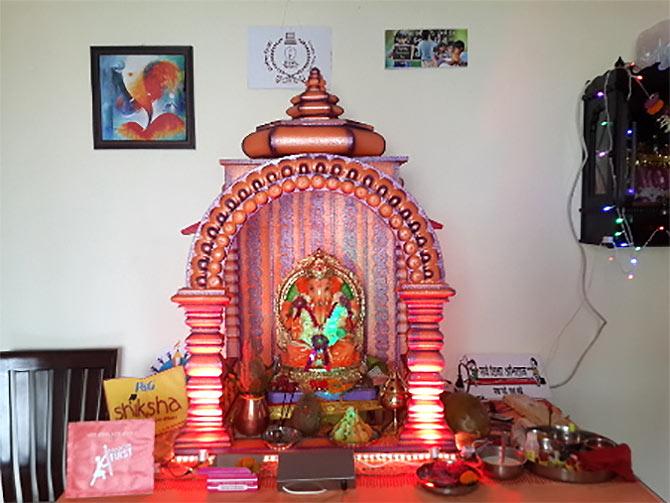 Bhavesh Dattani shared this photograph of Lord Ganesh complete with the message 'Padhega India tabhi to badhega India' at his home in Thane
---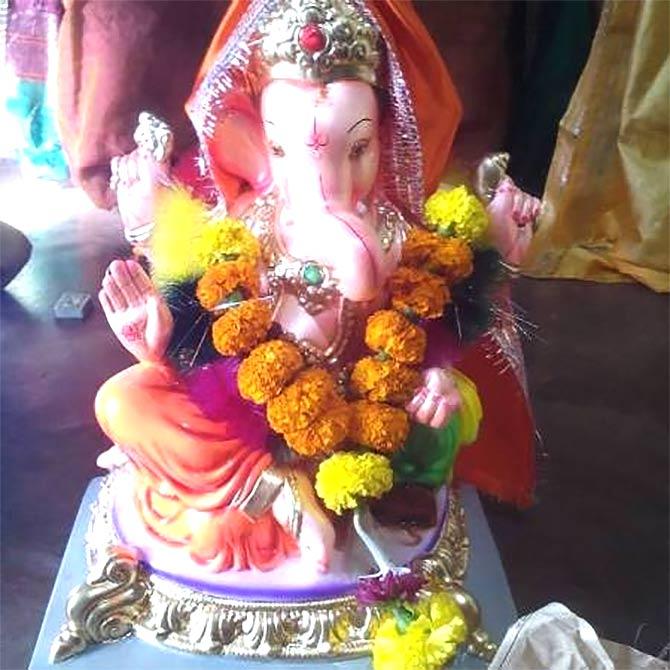 Balaso Mane Miraj shared this photograph of Bappa clicked at his family's home in Maharashtra's Sangli region
---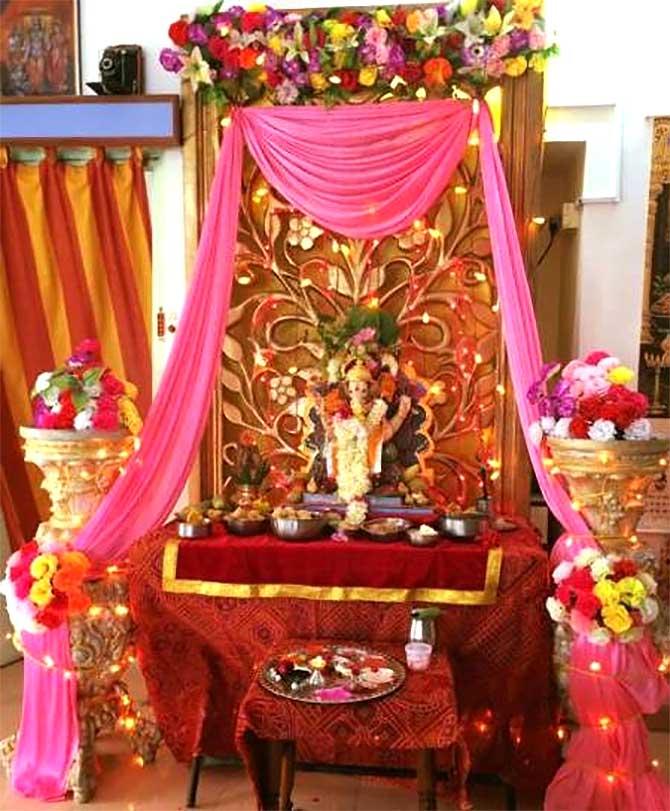 Mahendrakumar Dokwal sent us this Ganpati from his home
---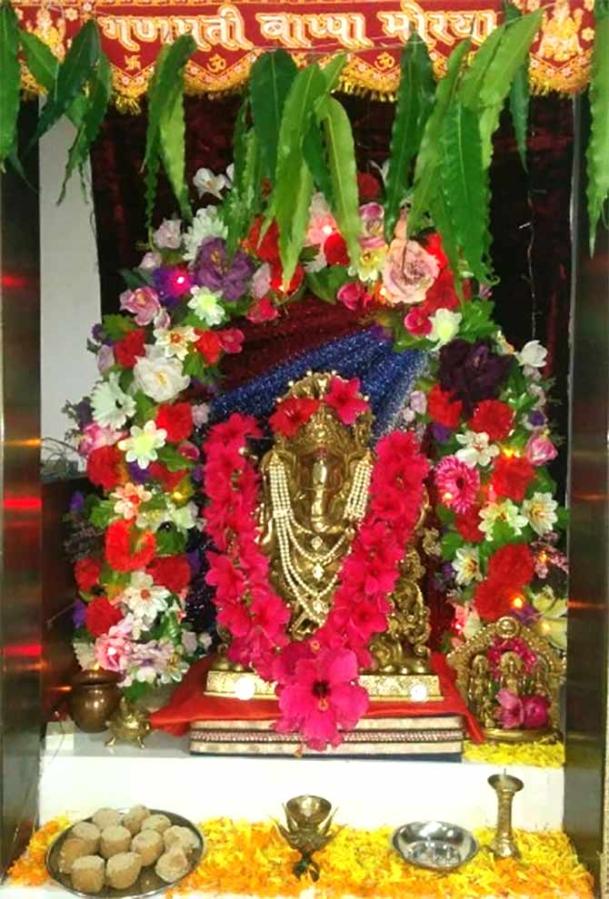 Arun Pal shared this photograph of Gajanan from his office
---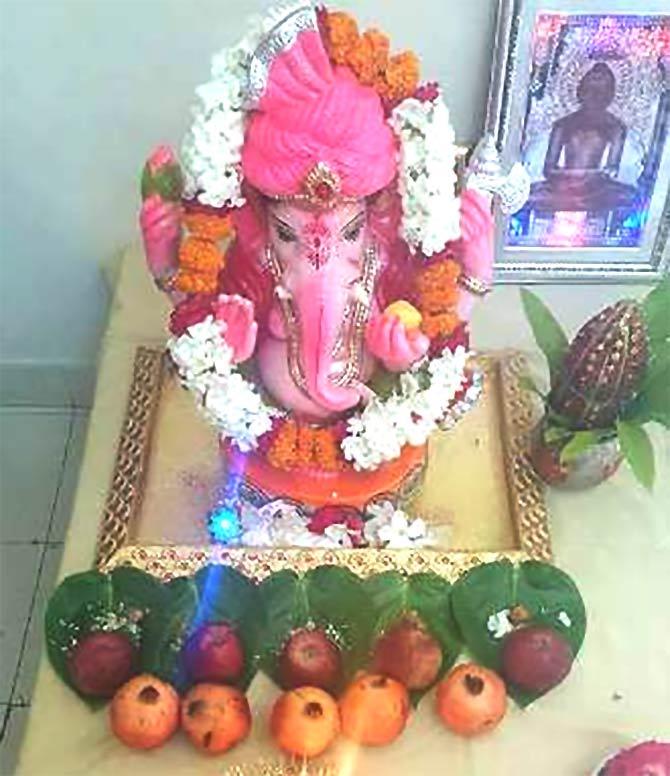 Udit Jain shared this image of Lord Ganesha from Meerut in Uttar Pradesh
---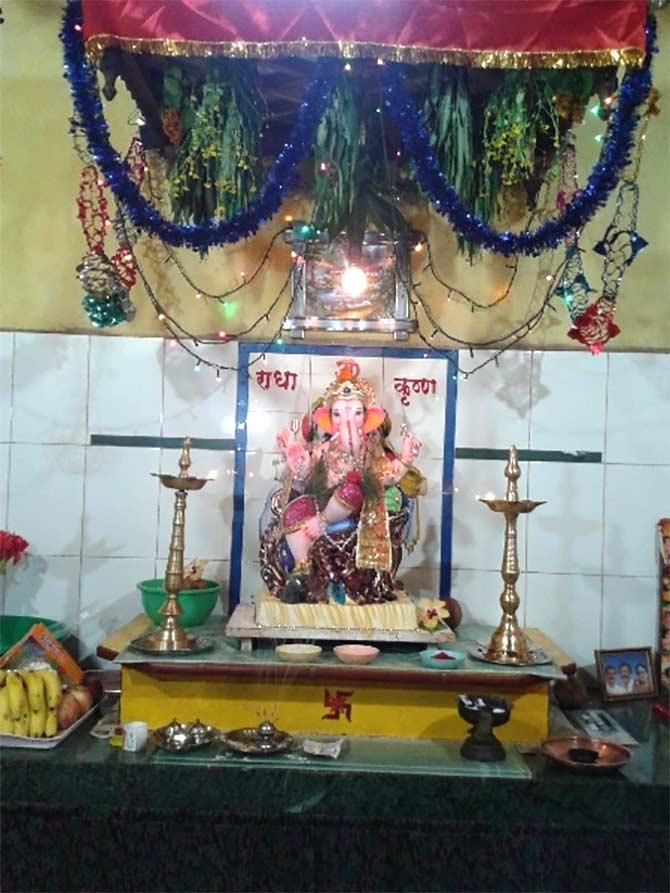 Darshan Jadhav sent us this photograph of Ganpati Bappa from his home in Borivali