Ninety-six years after women won the right to vote in the United States of America, a woman stands a chance of winning the US presidential race.
Hillary Clinton -- former first lady, former US senator, and former secretary of state -- has become the first woman to capture a major-party nomination for president, taking another step in a journey that once seemed impossible, but over the last eight years has seemed inevitable.
Like everything about her campaign, it was harder than expected.
Rediff.com lists some moments from this arduous journey.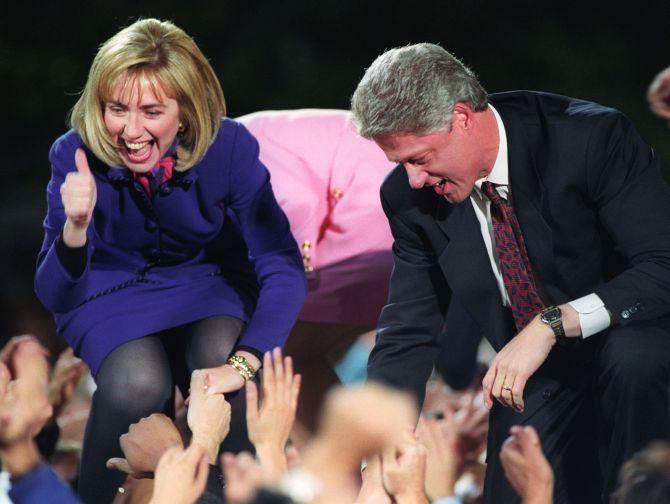 Twenty three years ago, Hillary Clinton became a household name after she became the First Lady of the United States of America. That's her with her husband Bill during a campaign trail for him. Several commentators and insiders say that she was strong, in fact, she became the first (and so far only) first lady with an office in the West Wing.
As the First Lady, Clinton poured her energies into devising a better health care system. Though the plan never took hold, she helped raise the visibility of health care issues nationwide.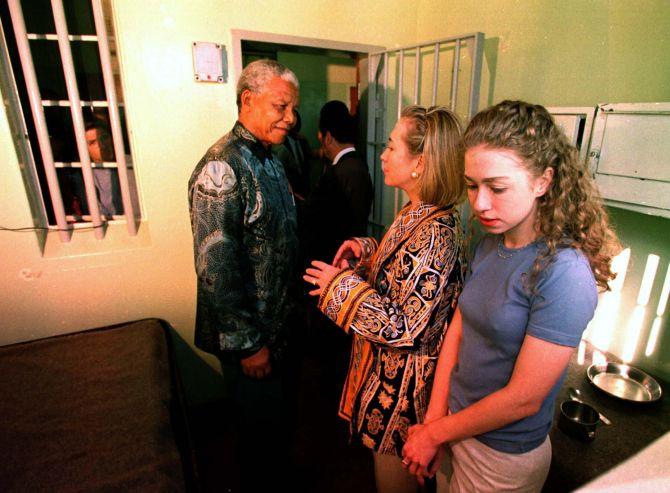 As First Lady, Clinton met several famous people and world leaders. She also met anti-apartheid hero Nelson Mandela back in 1997 at the Robben's Island prison off the coast of Cape Town.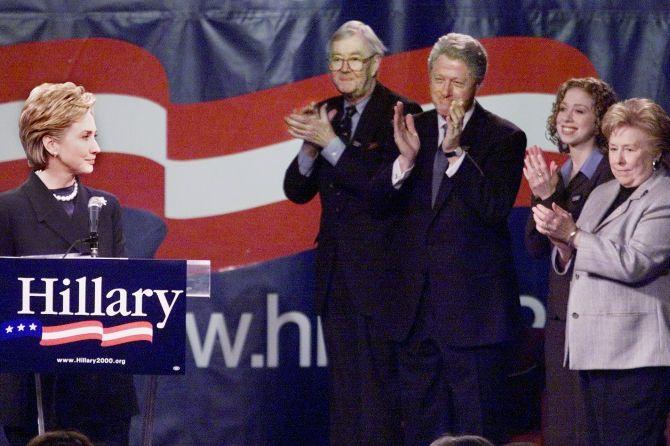 After a rocky second term as US First Lady when she got embroiled in the Lewinsky scandal, in 1999, Hillary announced that she would be running for the United States Senate seat from New York.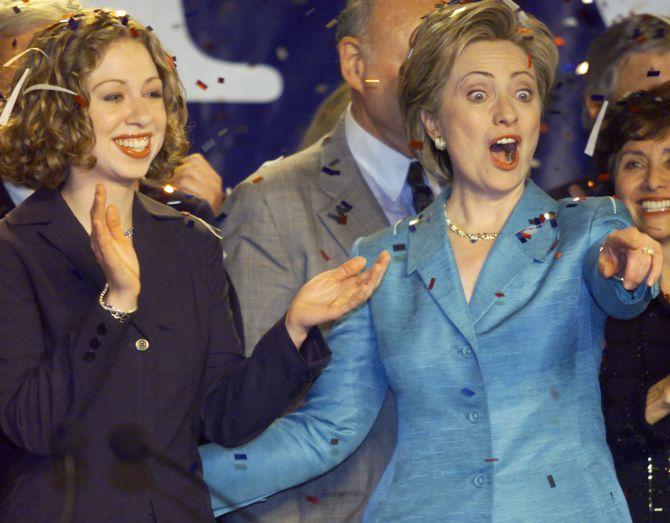 In 2000, she won the race despite being criticised for not residing in New York or participating in the state's politics before 2000, making her the first American first lady to ever win a public office seat.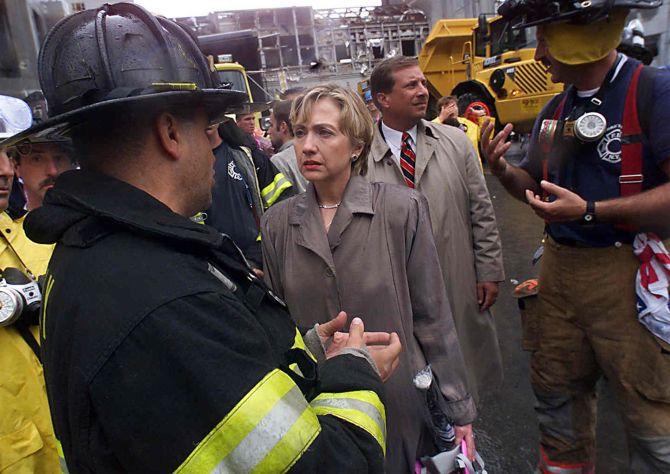 Following the devastating 9/11 attacks in 2011 when a series of four coordinated terrorist attacks by the Al Qaeda left almost 3,000 people dead and countless others injured, Clinton sought to obtain funding for the recovery efforts and subsequently took a leading role in investigating the health issues faced by 9/11 first responders.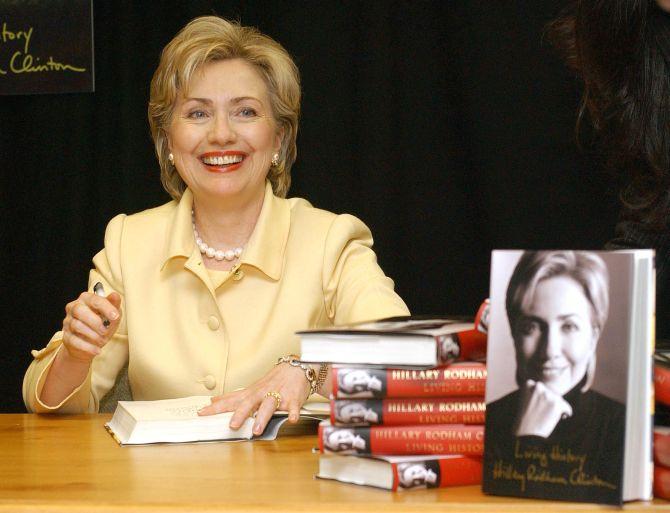 In 2003, Clinton, now a sitting senator from New York, added another feather to her cap when she authored a memoir 'Living History'. She was reportedly paid a $8 million advance for the book, which was received with mixed reactions.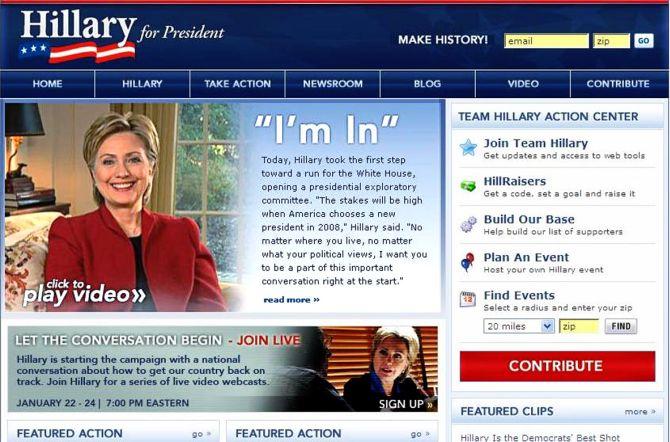 On January 20, 2007, she announced via her website the formation of a presidential exploratory committee for the United States presidential election of 2008, stating "I'm in, and I'm in to win." No woman had ever been nominated by a major party for the presidency. Clinton, initially led the lead against her competitors Senator Barack Obama of Illinois and former Senator John Edwards of North Carolina. However, in June of 2007, she ended her campaign and endorsed Obama.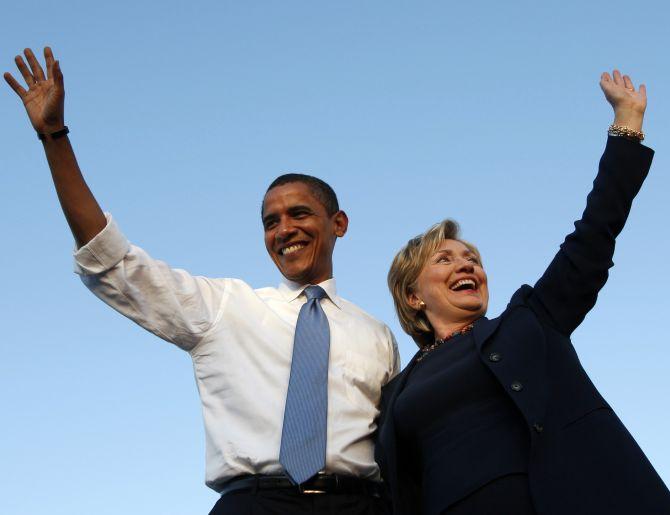 Following her support for Obama, she continuously campaigned for him and finally in 2008, Obama won the election and in November, Clinton accepted the post of U.S. Secretary of State. This made her the first former first lady to serve in a United States Cabinet. Clinton spent her initial days as Secretary of State telephoning dozens of world leaders and indicating that US foreign policy would change direction: "We have a lot of damage to repair."
During April 2011, Clinton, it emerged, was among those who argued in favour of carrying a raid into Pakistan against Osama bin Laden, saying the importance of getting the dreaded terrorists outweighed the risks of hurting US-Pak ties.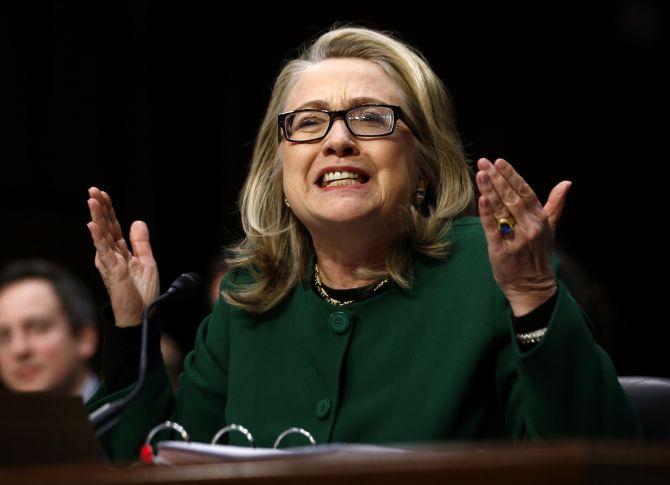 Hillary's stint as Secretary of State was marred by the Benghazi incident. While she accepted responsibility for security lapses related to the 2012 Benghazi attack in which US Ambassador J Christopher Stevens, and three other Americans died, she said she had no direct role in consulate security prior to that attack.
Later, in 2015, Clinton was embroiled in an e-mail controversy. It was reported that she used personal e-mail accounts on a non-government, privately maintained server -- in lieu of email accounts maintained on federal government servers -- when conducting official business during her tenure as Secretary of State. Some experts, officials contended that her use of private messaging system software and a private server violated protocols.
After her stint as US Secretary of State, in the month of April 2015, Clinton released a YouTube video formally announcing her candidacy via e-mail. She stated that, "Everyday Americans need a champion. And I want to be that champion."
She then squared off against several competitors – including Vermont Senator Bernie Sanders who was very critical of her paid speeches to Wall Street, and Goldman Sachs in particular.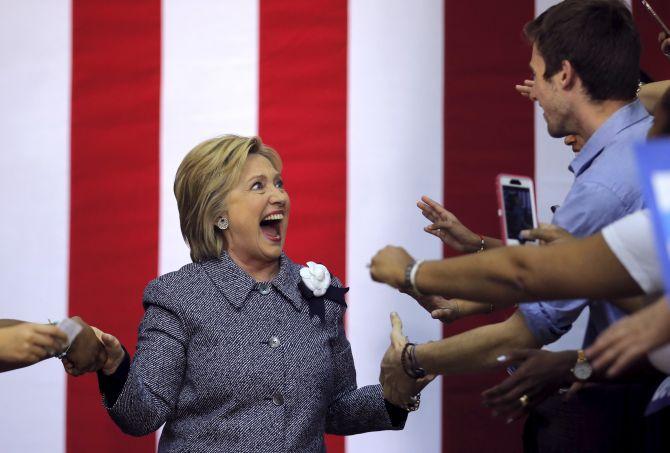 On Tuesday, Clinton clinched the Democratic nomination for US president after reaching the required number of delegates, an AP tally suggested. A strong showing in Puerto Rico's Democratic primary on Sunday and additional support from superdelegates put Clinton over the top to become the presumptive nominee. She has secured 1,812 pledged delegates and 572 super-delegates for a total of 2,384 delegates -- one more than needed for the nomination.
Clinton will officially become the Democratic nominee at next month's convention and will face presumptive Republican nominee Donald Trump in a general election battle that is already shaping up as one of the nastiest campaigns in modern US history.
All photographs: Reuters