Maya Meri, who was born without legs, used to shuffle around a camp in Syria on makeshift limbs fashioned from old tubing and tin cans designed by her father.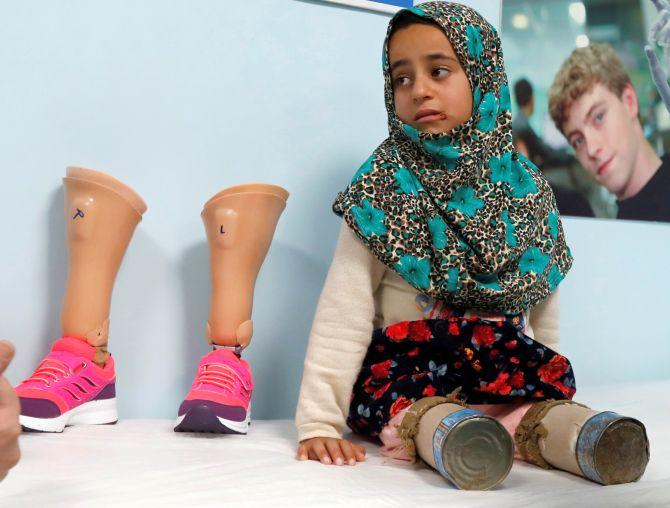 At the age of 8, this young Syrian girl will be taking her first steps on prosthetic legs in Istanbul after images of her struggling in the tent encampment in Syria's Idlib appeared on social media and she was brought to Turkey.
Meet Maya Meri who until now had to shuffle around a camp in northern Syria on makeshift limbs fashioned from old tubing and tin cans.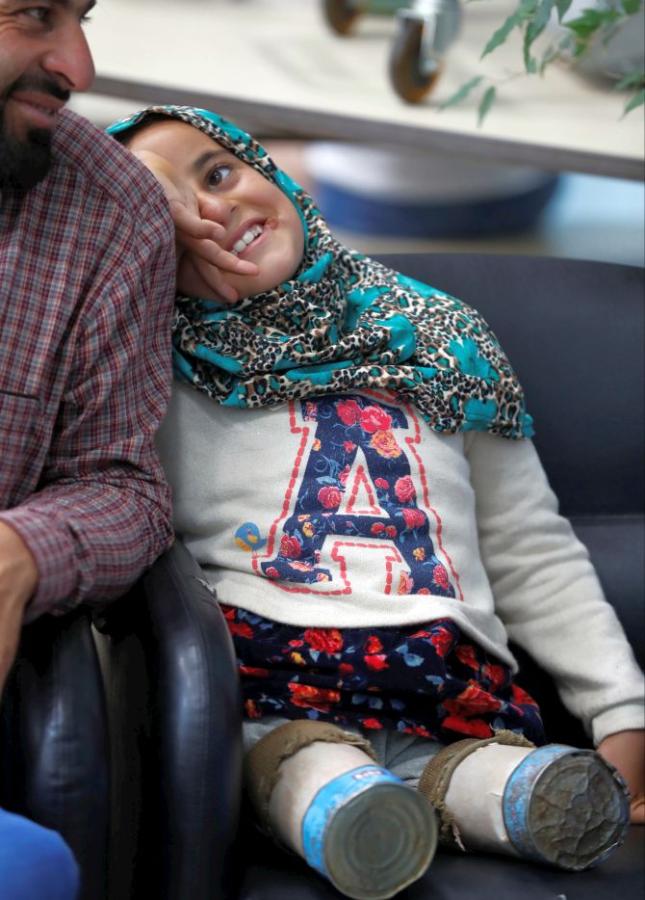 Maya was born without legs because of a condition called congenital amputation; the same affliction has struck her father -- Mohammed.
Speaking of her old legs, Mohammed was quoted as saying, "I thought of doing something that would protect her while on the ground from stones and other things, so I made these limbs for her."
Explaining further, he said that he first wrapped her limbs in protective layers of fabric and then placed her in temporary prosthetics.
Originally from Aleppo province, the Meri family had to move to escape the fighting.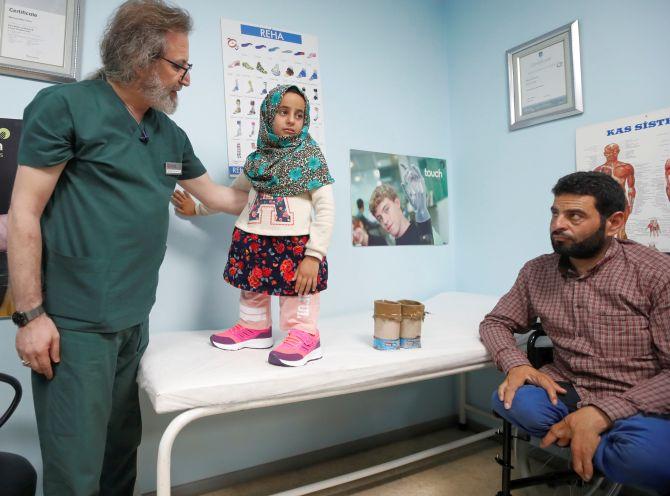 Her condition was moved Turkish prosthetic specialist Mehmet Zeki Culcu who offered to help the family.
And after the new fitting, doctors hope Maya will be able to fully walk with her new prosthetic legs in three months and they say that her father's determination made their work easier.