Three days after a violent earthquake shook central Italy on Wednesday morning, the full picture of the devastation is becoming clear.
By Friday evening, the death toll had risen to 278 while it is now estimated that 2,500 people have been left homeless.
Furthermore, some 238 people have now been rescued from collapsed buildings while 388 people have been hospitalised with serious injuries.
The Italian government declared on Saturday a national day of mourning, and a state funeral for some of the victims will be attended by Italian president Sergio Mattarella and prime minister Matteo Renzi, who authorised an initial 150 million in aid and cancelling residents' taxes.
In addition to the human loss, the earthquake has also damaged culturally important sites such as churches and cemeteries, leaving Virgin Mary statues and coffins in the rubble.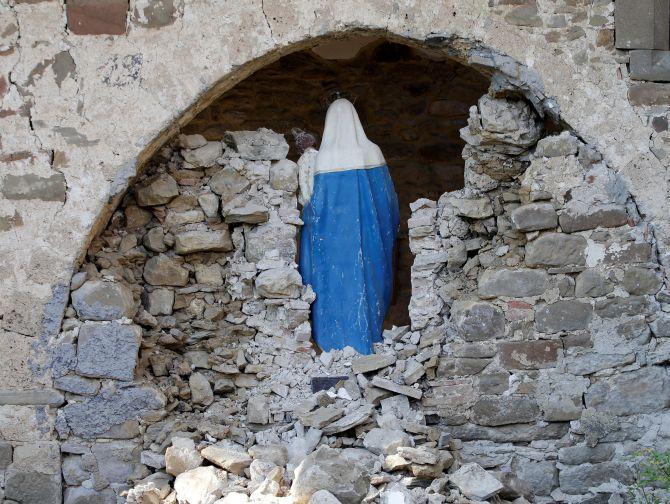 A Virgin Mary statue is seen in cemetery following an earthquake at Sant' Angelo near Amatrice, central Italy.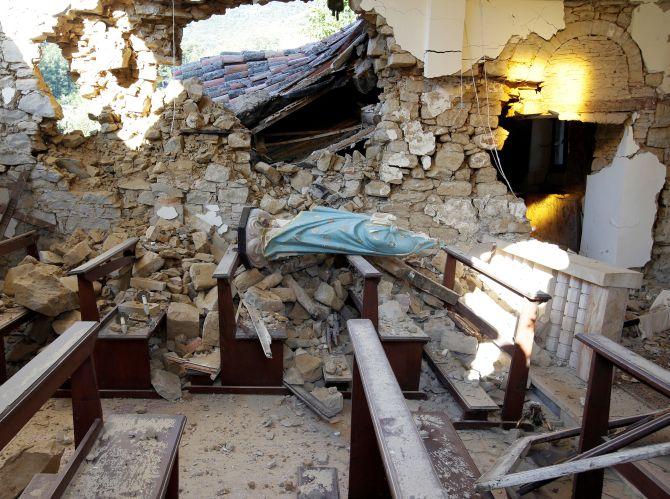 A damaged Virgin Mary statue is seen in a church following an earthquake at Cossito near Amatrice.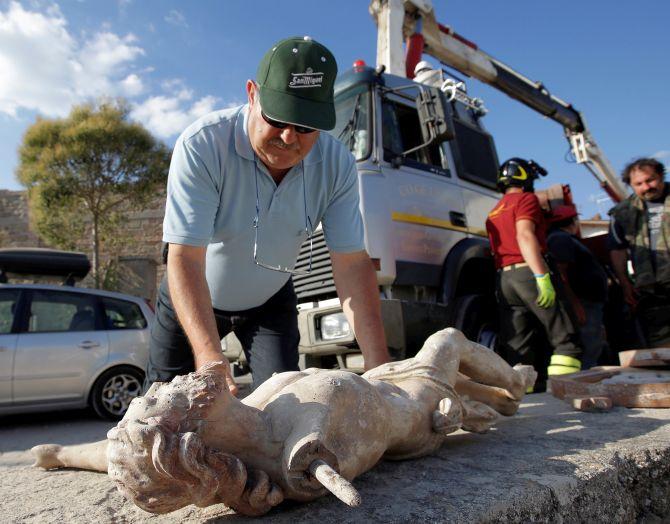 A resident helps a firefighter to set down a crucifix from San Lorenzo e Flaviano church following the earthquake in San Lorenzo.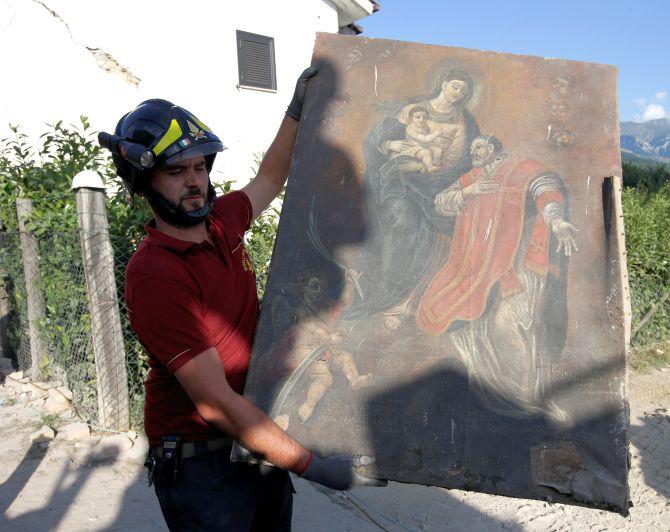 A firefighter carries away a painting from the San Lorenzo e Flaviano church Lorenzo, which was reduced to rubble.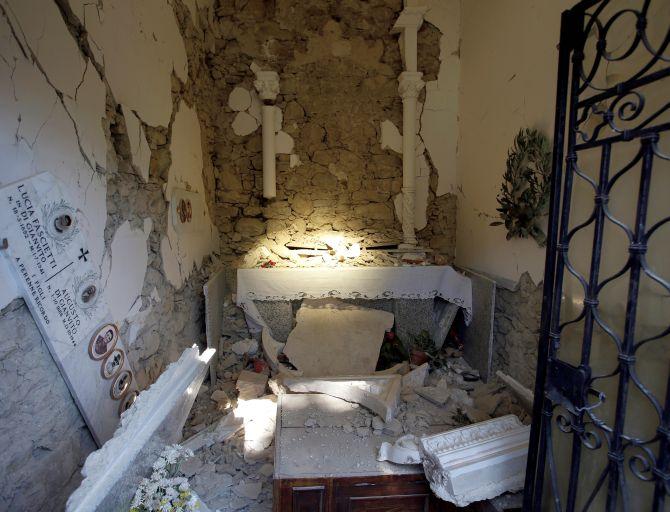 Damaged family chapels are seen in a cemetery.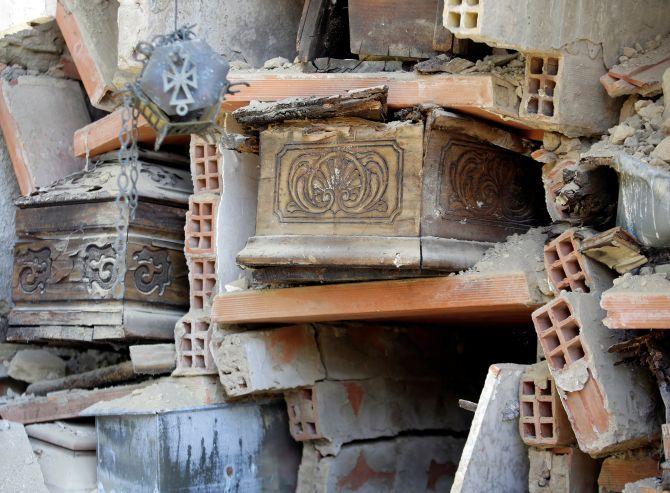 Coffins covered by debris are seen in a cemetery following the earthquake.
All photographs: Max Rossi/Reuters