A US state visit, an honour given to the closest friends and allies, involves about six months of meticulous planning by the White House and displays the best of American hospitality, according to an eminent American historian.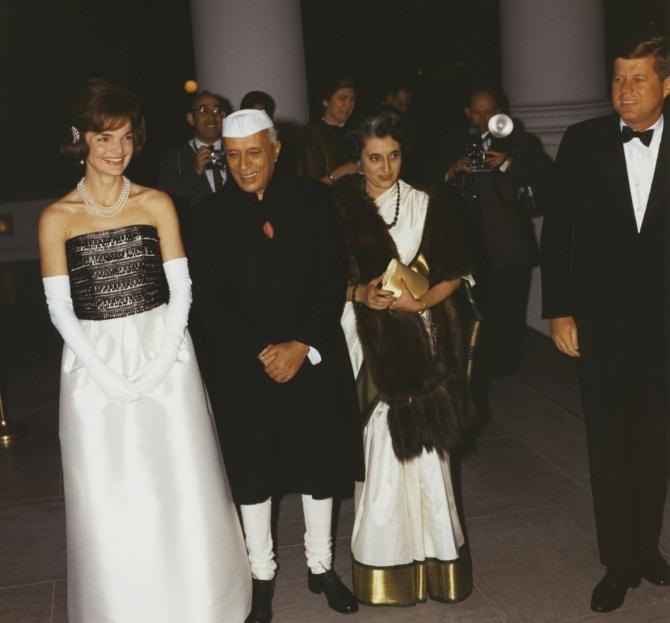 The remarks by Matthew Costello, vice president and interim director of the David M Rubenstein National Center for White House History, came ahead of Prime Minister Narendra Modi's first state visit to the US.
Prime Minister Modi is visiting the US from June 21-24 at the invitation of US President Biden and First Lady Jill Biden.
"Typically, there is an invitation. There are about six months of planning leading up to the White House events," Matthew told PTI in an interview.
"The day of (the state visit), there will be a state arrival ceremony at the White House, typically on the South Lawn. The President and the visiting Head of State will exchange remarks," he said.
"They'll listen to the national anthems of the respective countries, review their troops, and then they'll go into the White House for conversation, and diplomatic exchanges later that night, there is a state dinner held in their honour, and then they spend the night there as the overnight guest of the President, the First Lady at Blair House, the president's official guest house," he said.
According to Matthew, the first state visit is recognised as that of King Kalakaua of Hawaii in 1874.
On state dinners, he said a lot of people just think of them as fancy meals.
"...but there's a lot that goes on that not only shows an acknowledgement and respect for the visiting country, their culture, and their ideals but also what are our shared, ideas and goals and objectives that we can work together as a united bilateral relationship," Matthew said.
The earlier state dinners, he said, were much more simple. There wasn't nearly as much pomp and circumstance.
"And what we've seen because the United States has become a global power, this invitation to be hosted at the White House is something that is very coveted. There are many leaders of other countries that want to go to the White House," he said.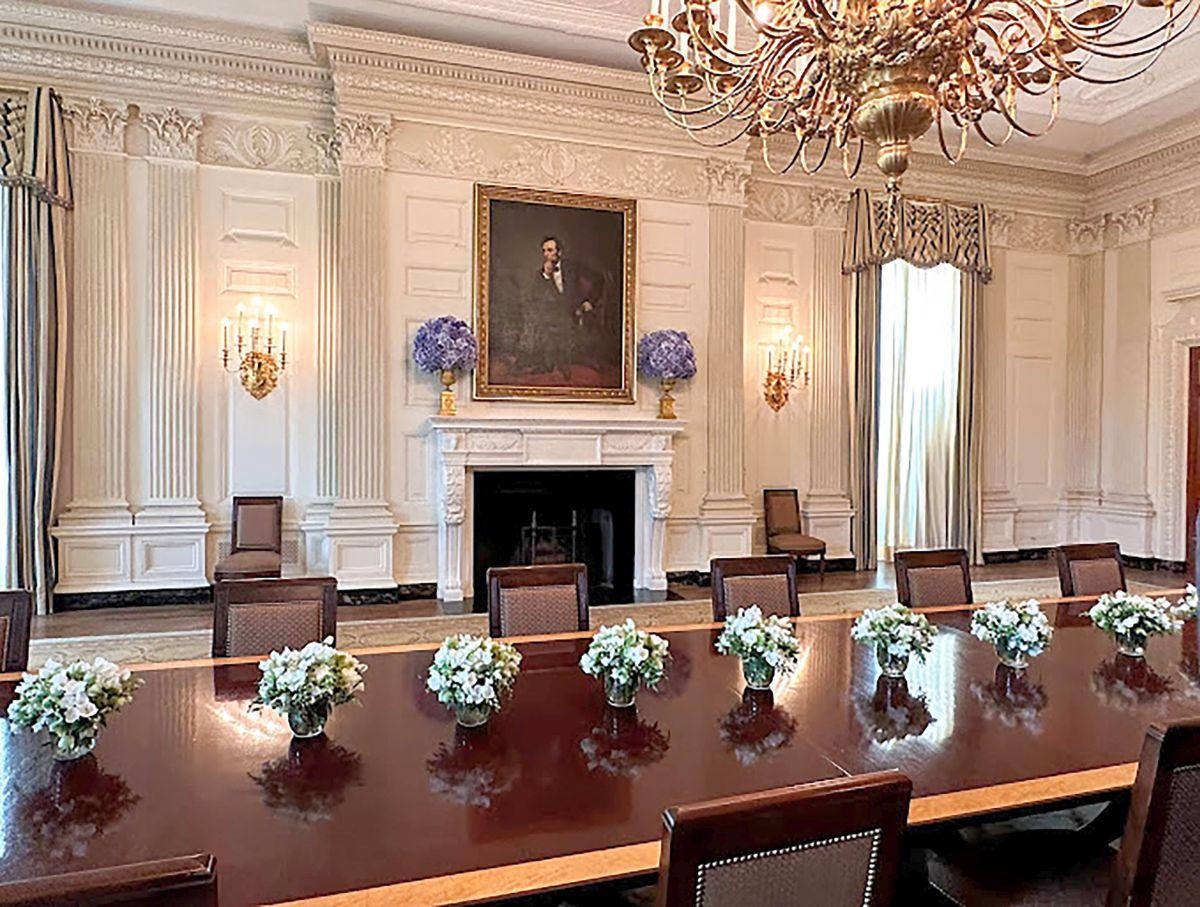 "That's beneficial to them, not only in terms of their political capital at home, but it's beneficial to them on the international stage. People start to recognise and acknowledge that this person has quite a bit of leeway. They have a good relationship with the President," he said.
The state dinners started becoming more and more elaborate, probably beginning with the (John F) Kennedy administration.
"Before that, they were fairly straightforward, there were state dinners, obviously, throughout Franklin Roosevelt's time, but the United States was fighting World War II, so they had to be mindful of not overspending, and not seeming too extravagant," he said.
"But when we get to the Kennedy administration, a big part of this is the Kennedys themselves; they used these occasions not only for diplomacy, but as an opportunity to demonstrate and display some of the best of American culture," he said.
In addition to that, the Kennedys hired the first White House executive chef, who was French-born.
"And, so you're starting to see now what we think of today as more of the modern state dinner," he said.
"It was during the Kennedy administration, they decided to use the South Lawn more as the backdrop for a state arrival ceremony because then they could invite people, they could include members of the Diplomatic Corps, members of Congress and what better backdrop to have for the President of the United States and a visiting head of state than to have the south side of the White House," he said.
The State Dining Room, where most of the state dinners have been held, is not a big one, he said.
Typically, it holds anywhere from about 120 to 140 people. But, as people have probably noticed, recent state dinners have many more people. The Bidens recently had a state dinner that had more than 300 people.
The last state visit was hosted by Biden for South Korean President Yoon Suk Yeol on April 26.
"What we've seen, I would say in the last 20 years or so, is this shift away from doing the more traditional state dinners inside the White House, to now we're seeing more of the White House grounds being used as the outdoor venue for state dinners," he said.
Former president Barack Obama did this quite a bit.
"President (Donald) Trump had one of his state dinners in the Rose Garden. And the Bidens have done this as well, putting up a tent on the South lawn so that you can invite 300 to 400 people to be part of a state dinner," he said.
"The other thing that we've noticed that's been a difference since, especially with Reagan, (George W) Bush and (Bill) Clinton, is that state dinners are not happening with the same frequency as they were," he said.
Ronald Reagan holds the record for the most state dinners. He held upwards of 59 state dinners in his two administrations.
"And then you start to see them slow down with Bush and Clinton. And now it's become more typical to see Presidents have anywhere from maybe five to ten, depending on how many terms they serve in office," he said.
Those earlier presidents were holding dozens of state dinners, mainly because state dinner was much more critical to Cold War diplomacy, Matthew said.
Under the Biden administration, only two world leaders -- French President Emmanuel Macron and South Korean President Yoon -- have been hosted for a state visit so far.