Pre-monsoon showers accompanied with lightning and gusty winds lashed several parts of Mumbai on Monday evening.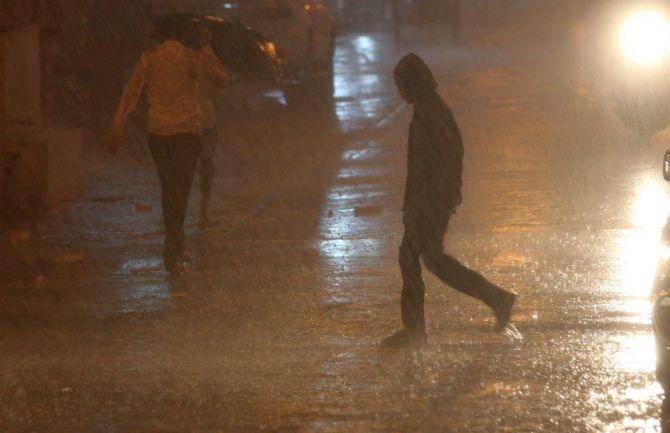 This again was a relief for several Mumbaikars after the scorching heat all through the day.
Monsoon is likely to reach Maharashtra and Goa in the next two days, the India Meteorological Department said on Monday, with a private weather forecasting agency predicting sustained heavy rains later this week.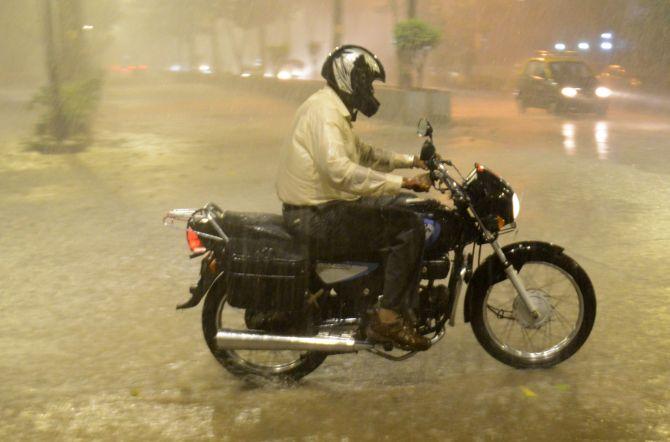 Rain over the western coast, especially in Mumbai, is likely to peak between June 8 and 10, private agency Skymet said.
However, the government said as monsoon is strengthening, increased rains were expected from June 7 in Kerala, coastal Karnataka, Konkan belt and Goa. It also warned of "possible flooding" from June 10 onwards in these areas.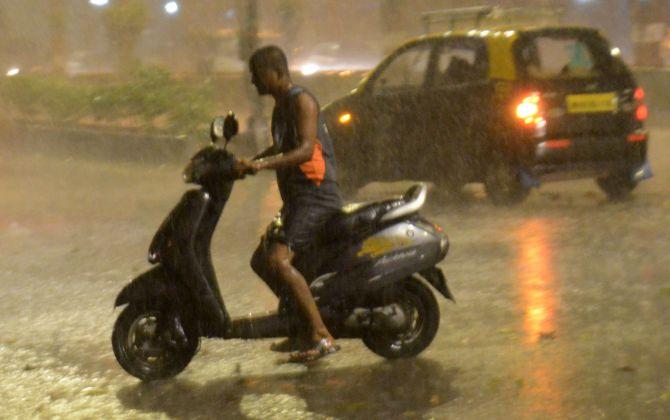 Monsoon, which made an onset in Kerala on May 29, three days before its scheduled arrival, has advanced in some parts of Tamil Nadu, and southwest, west-central, east-central, northeast of Bay of Bengal, and in most of the northeastern states, the IMD said.
Photographs: Sahil Salvi/Rediff.com
-- With inputs from PTI