The number of novel coronavirus cases in India rose to 166 on Wednesday after fresh cases were reported from various parts of the country, according to the health ministry.
The Kashmir Valley recorded its first positive case in Srinagar, mayor of Srinagar Municipal Corporation Junaid Azim Mattu said.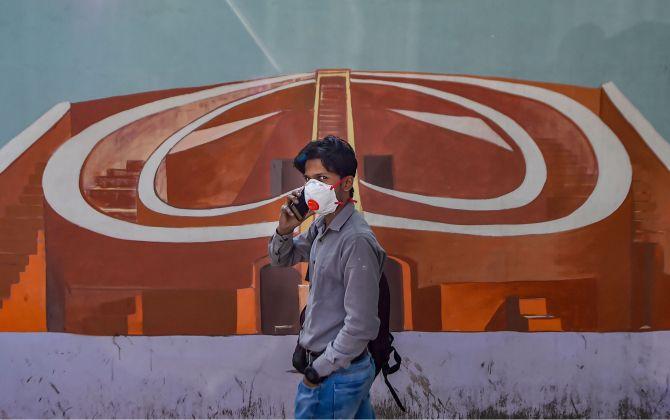 'I have been informed a short while ago that #Srinagar has had its first positive case for #Covid2019. It's a congested area in the city interiors. We have to be transparent to convey the gravity of the challenge and also seek serious measures and responsible behavior,' Mattu said in a series of tweets.
The cases reported on Wednesday include a couple and their two-year-old daughter in Rajasthan who had recently returned from Italy.
The patients belong to Rajasthan's Jhunjhunu and had returned from Italy on March 8.
As the three were tested positive, the Rajasthan government imposed gathering restrictions under Section 144 of the Code of Criminal Procedure in the entire state.
The government also imposed a curfew within 1-km of their residence.
Three more persons, including a woman, tested positive in Maharashtra, taking the number of infections in the state to 45, said a state official.
In Telangana, the number of coronavirus cases reached 13 with a group of seven Indonesians and a youth, who returned from Scotland, testing positive on Wednesday.
The number of COVID-19 cases in the state stood at six after the Scotland-returned youth tested positive for the virus.
However, it went up to 13 after a special media bulletin on COVID-19 issued by the state government late on Wednesday night stated that seven Indonesians, who came for religious activity, tested positive.
An Indonesian citizen, who is part of the group, had already positive for the virus on Tuesday.
The Indonesians have been kept in isolation since March 16, the bulletin said.
Apart from them, the total number of cases also include 25 other foreign nationals -- 17 from Italy, 3 from Philippines, two from the United Kingdom, one each belonging to Canada, Indonesia and Singapore.
The figure also includes three deaths reported from Delhi, Karnataka and Maharashtra.
Over 5,700 people, who had come in contact with these positive cases, are under rigorous surveillance, a health ministry official said.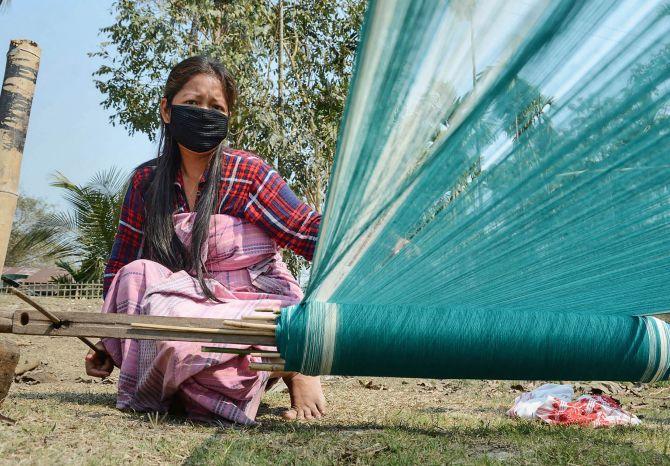 Delhi has, so far, reported 10 positive cases which includes one foreigner, while Uttar Pradesh has recorded 16 cases, including one foreigner.
Kerala has recorded 27 cases which include two foreign nationals.
Karnataka has 11 coronavirus patients. The number of cases in Ladakh rose to eight and Jammu and Kashmir four.
In Telangana, the Indonesians visited Karimnagar in the state and the administration has initiated measures to identify those who came in contact with them.
With the number of positive cases climbing to 13, the state health department, led by the health minister, is preparing a plan of action to deal with the situation, official sources said.
The 13 cases include the first positive case of a techie who has been discharged from hospital after recovery.
Meanwhile, Chief Minister K Chandrasekhar Rao convened a 'high-level, emergency meeting' on Thursday to discuss the measures to be taken to prevent the spread of the virus in the state, a release from his office said.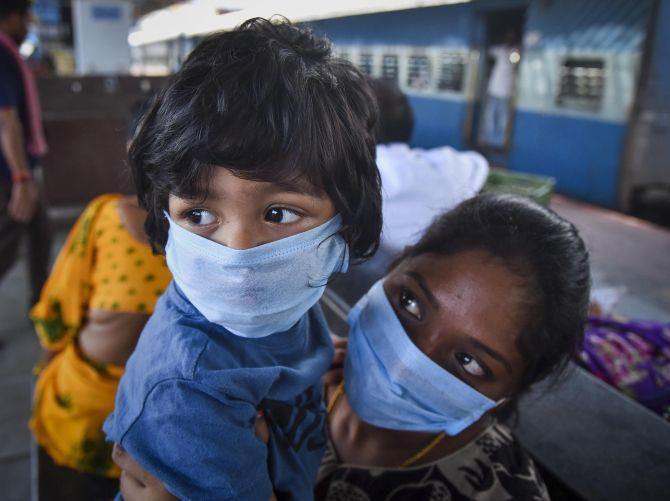 In Rajasthan, CM Ashok Gehlot after holding a review meeting directed to impose the restrictions to curb the spread of the infection.
The chief minister has also directed the government and private schools to stop parent-teacher meetings and the admission process till March 31.
Earlier, samples of the three patients tested positive on Wednesday were sent to Jaipur's Sawai Man Singh Hospital for testing.
Rajasthan Health Minister Dr Raghu Sharma said they are being brought to Jaipur for treatment.
He said all those people who came in their contact will be screened.
Gehlot directed officials that people should be advised through loudspeakers at religious places and public places to avoid gatherings.
He has also directed to close public and government libraries.
The CM told officials to develop testing facilities at Ajmer, Kota, Bharatpur and Jhunjhunu besides doubling the testing capacity in Jaipur.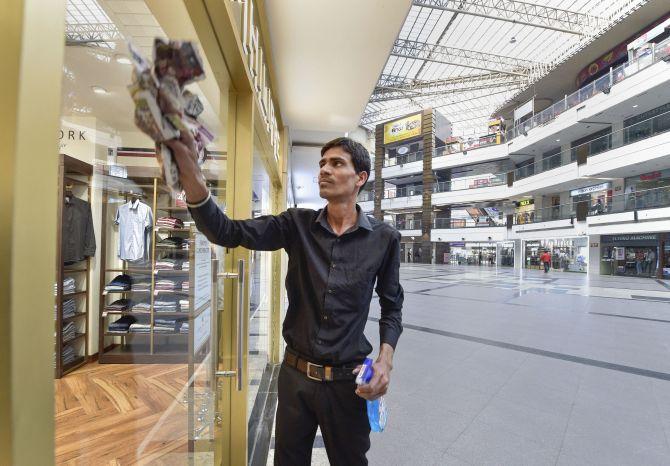 The CM asked officials to talk to the ministry of external affairs about the safety of the Rajasthan residents stranded abroad.
He directed full screening of passengers arriving by air from abroad near the airport for which three hotels have been identified.
Gehlot said there will be no shortage of resources in the state to deal with problem. Isolation and other facilities should be developed through the SDRF at the district-level, he said.
In Tamil Nadu, a 20-year old man who travelled by train from Delhi to Chennai tested positive, becoming the state's second COVID-19 patient, over 10 days after the first case surfaced in the state, Health Minister C Vijaya Baskar said.
The first patient, a 45-year old engineer, has been discharged from hospital after his recovery, the minister announced.
On the latest case, he indicated the patient did not have any history of foreign travel, describing him as a domestic case.
In Maharashtra, medical reports of these three patients, including one each from Mumbai and Pune, have come positive, said an official statement issued in the evening.
19 cases have been reported from Pune district alone.
A 21-year-old man with travel history to Singapore, the Philippines and Colombo tested positive for the infection late in the evening, the official said.
He is from Pimpri-Chinchwad area of Pune district, the state health official said.
A Mumbai-based maid working with a family which had returned from the US recently has also tested positive, the official said.
She is the 10th case in the state who has got the infection locally by transmission, he said.
A 50-year-old man from Ratnagiri, who had returned from Dubai, also tested positive for the viral infection on Wednesday evening, the official added.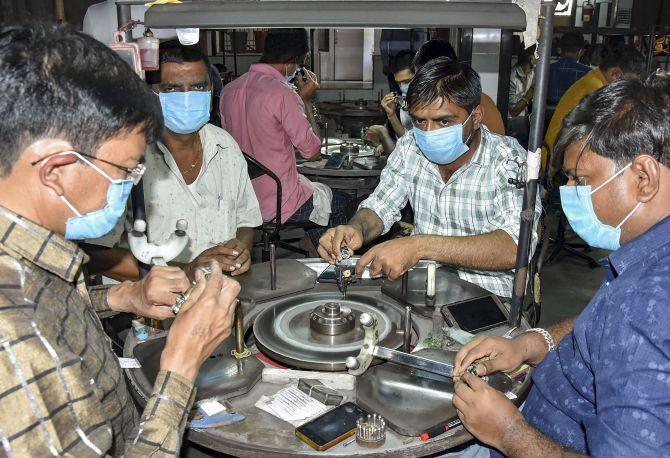 In Kashmir, mayor of Srinagar Municipal Corporation Junaid Azim Mattu said it was portent that all residents of Srinagar stay at their homes from Thursday morning and do not venture out unnecessarily.
'IMPORTANT: I request ALL Srinagarites to STAY at their homes from tomorrow morning and venture out ONLY when absolutely necessary. Those with ANY flu like symptoms should immediately home quarantine themselves. Report for screening/testing if symptoms worsen (sic),' he said.
Mattu said he has been repeatedly urging for maximum preventive measures.
"I have been repeatedly urging for maximum possible preventive measures and will continue to advocate for MAXIMUM precautions. Panicking won't help. The best possible approach is to stay at home and follow ALL guidelines," he said.
Administration officials also confirmed the first positive case of coronavirus.
"There will be restrictions on public transport, assembly of people and some other measures, in #Srinagar from tomorrow. Steps are being taken in view of a positive case detected. Further updates to follow. #Coronavirus (sic)," Deputy Commissioner, Srinagar, Shahid Iqbal Chaudhary tweeted.
Government spokesperson Rohit Kansal also tweeted, "First positive case in Kashmir- Khanyar, Srinagar. History of foreign travel. Arrived on 16/3/2020. Put in Isolation. Surveillance started in 300m area. Request all to cooperate. Also Immediately self report any symptoms."
Andhra Pradesh, Odisha, Uttarakhand, West Bengal and Punjab have reported one case each. In Haryana, there are 17 cases, which include 14 foreigners.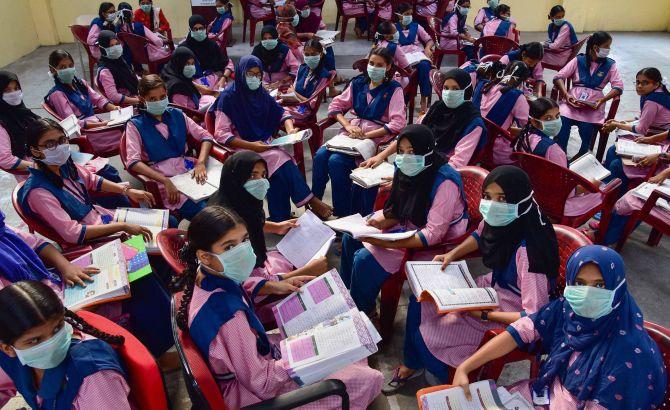 According to the ministry's data, 14 people have been discharged so far, including the three patients from Kerala who were discharged last month.
So far, 13,93,301 passengers have been screened at 30 designated airports, according to it.
Three persons infected with the virus have died, so far, the latest casualty being a 64-year-old man from Mumbai with a travel history to Dubai who succumbed on Tuesday.
A 76-year-old man from Kalaburagi who returned from Saudi Arabia and a 68-year-old woman in Delhi who had tested positive for the coronavirus are the other deceased.
The government on Tuesday banned the entry of passengers from Afghanistan, Philippines and Malaysia to India with immediate effect.
This instruction is a temporary measure and shall be in force till March 31 and will be reviewed subsequently.
With coronavirus cases swelling in the country, the government has also banned the entry of passengers from the European Union countries, Turkey and the UK from March 18 till March 31.
On March 11, India suspended all visas, except a few categories such as diplomatic and employment, till April 15 to prevent the spread of coronavirus.
The government has also proposed certain social distancing measures as a preventive strategy for implementation, a health ministry official said said, adding that these interventions are proposed to be in force till March 31.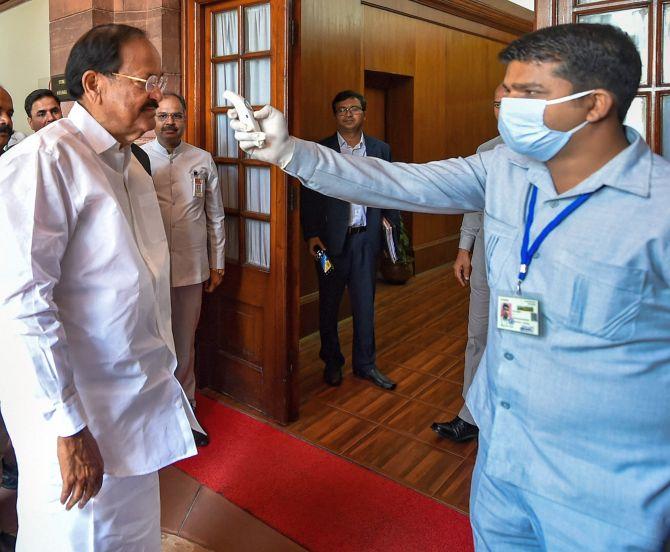 The key measures proposed include closure of all educational institutions -- schools, colleges and universities -- gyms, museums, cultural and social centres, swimming pools and theatres, he said.
All Archaeological Survey of India-protected monuments and central museums across the country will also be shut till March 31, Union Culture Minister Prahlad Patel said.
Students should be advised to stay at home and online education should be promoted, the official said.
"Non-essential travel should be avoided. Buses, trains and aeroplanes should maximise social distancing in public transport, besides ensuring proper disinfection of services," the health ministry official said.
The government has urged local authorities to have a dialogue with organisers of sporting events and competitions involving large gatherings and they may be advised to postpone such events, he said.
It has also proposed that local authorities should have a dialogue with opinion leaders and religious leaders to regulate mass gatherings and ensure no overcrowding.
Private sector organisations and employers are being encouraged to allow employees to work from home wherever feasible, he said.