A cloud of dust hung over vast swathes of north Indian plains for the third day, prompting authorities to suspend civil construction works in Delhi and Haryana as part of emergency measures to improve air quality, besides affecting flight services at Chandigarh airport.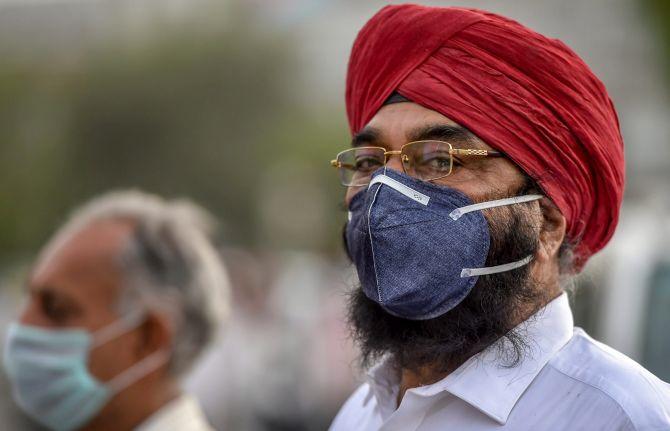 In Uttar Pradesh, dust storms have hit various parts, leaving 15 people dead and 28 injured, since Wednesday.
The air quality deteriorated because of dust storms in western India, particularly Rajasthan, which increased coarser particles in the air, the Central Pollution Control Board said.
The authorities have warned dusty conditions are likely to prevail for another 3-4 days and advised people to avoid staying outdoors for long hours.
Low visibility due to dusty weather conditions led to cancellations of all flights to and from Chandigarh International Airport.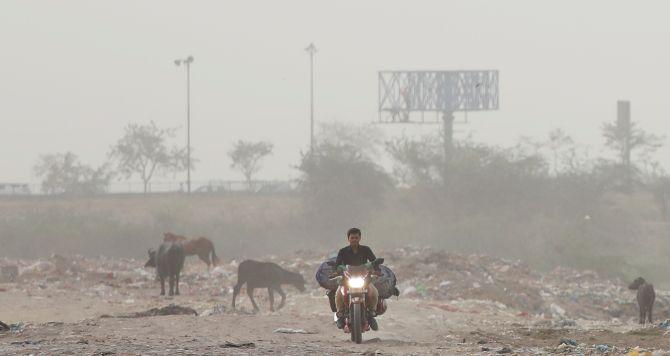 As the national capital region struggled with a "severe" dust pollution, Lieutenant Governor Anil Baijal ordered stoppage of all civil construction activities across Delhi till Sunday as part of emergency measures that also include intensifying mechanical road sweeping.
A thick blanket of haze has been enveloping Delhi and parts of the National Capital Region for the past few days.
The air quality in Delhi remained at "severe" level for the third straight day. According to the L-G office, civic bodies, public works department and Delhi Pollution Control Committee have been directed to impose penalties on all road construction agencies for violating laid down norms for dust control measures.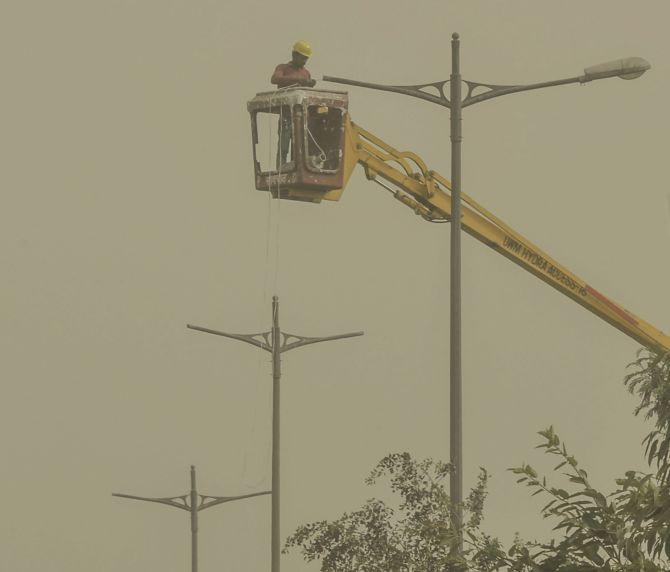 The L-G tweeted that he held an emergency meeting in view of the "severe" dust pollution in Delhi with Environment Minister Imran Hussain and the officials concerned.
He said emergency measures such as stoppage of all civil construction activities till June 17 have been taken.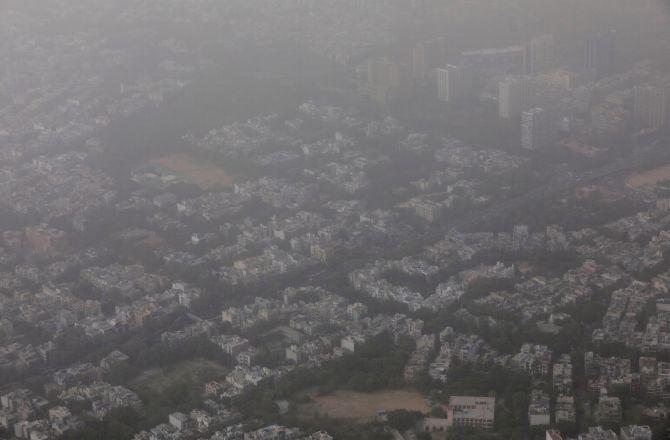 The weather department said the haze resulted from strong winds, carrying coarser particles, blowing from Rajasthan and Punjab.
The strong winds blowing from Rajasthan and Punjab have brought with them both dust and moisture affecting most of north India including Uttarakhand and western Uttar Pradesh, MeT office Director Vikram Singh said in Dehradun.