The sixth chapter of the Joint Military Training Exercise "Hand in Hand" between India and China are ongoing in Pune in Maharashtra with a focus on "transnational terrorism" and counter-terrorism operations in "semi-urban scenarios."
The exercise which began on November 17 will end on November 27.
Here are some glimpses from the joint exercise.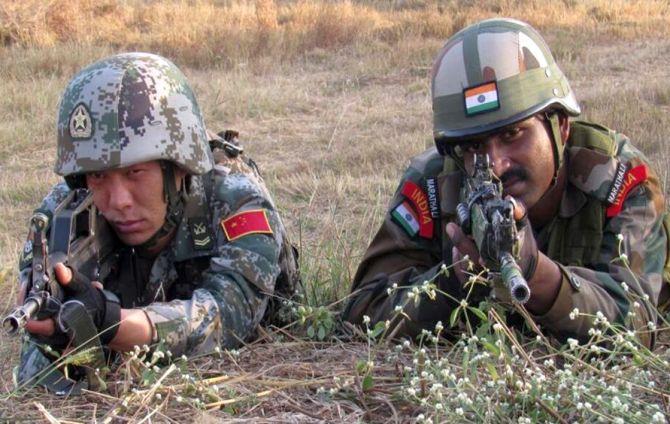 The exercise aims to build trust and confidence between the armies. Seen in the photo are soldiers praticising their shooting skills.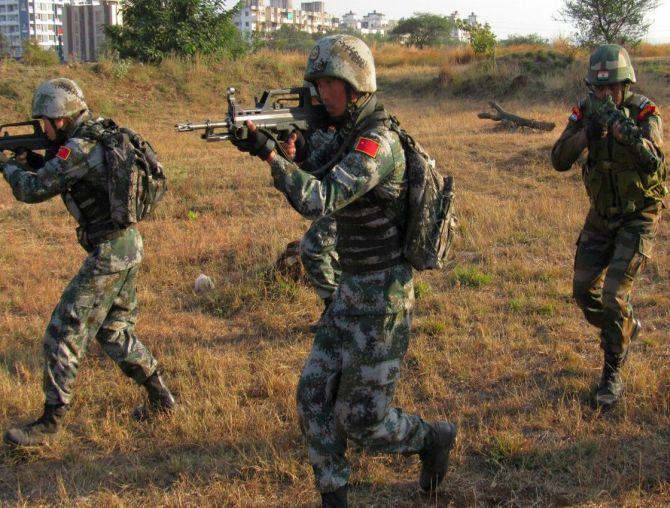 The exercise consists of the conduct of basic training which includes combat conditioning, firing of personal weapons, support weapons, house clearing, cordon and search and humanitarian and disaster relief.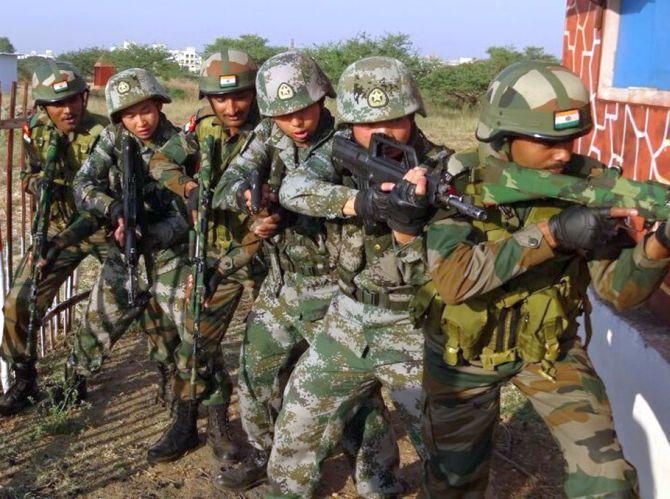 Troops from the 13 Group Army, Chengdu Military Region comprising of one infantry company along with the support staff participated along side Indian troops during the exercise.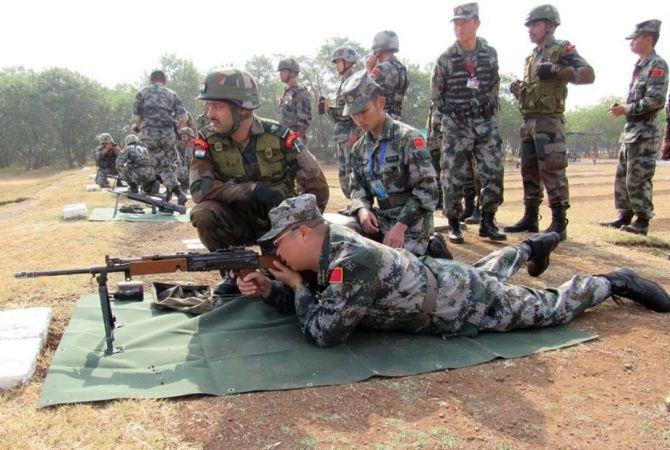 Other than training and firing of weapons, soldiers from the Indian Army also familarised their Chinese counterparts with the weapons used.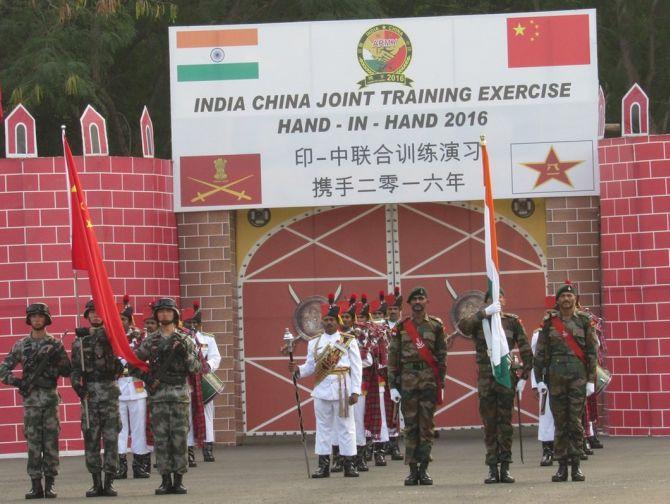 The Indian and Chinese contingents at the opening ceremony of Exercise Hand in Hand 2016 at Aundh Military Camp, Pune.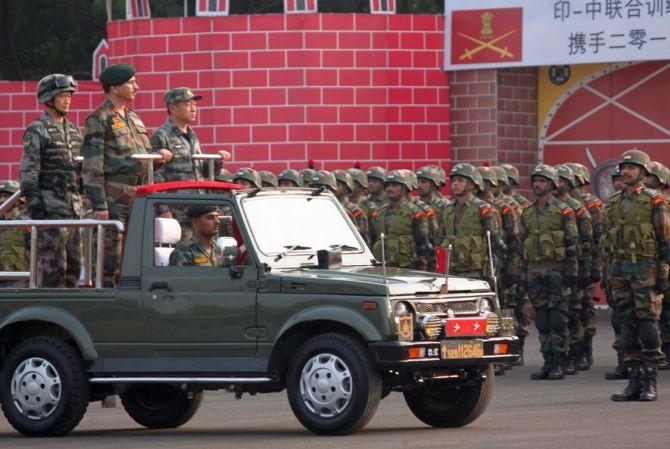 Major General YK Joshi and Major Generak Wang Haijiang of PLA at the opening ceremony of Exercise Hand in Hand 2016.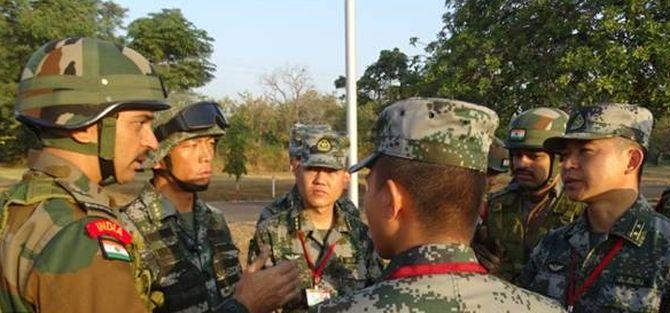 The exercise will send a strong signal to the world that both India and China understand the emerging threat of transnational terrorism and stand shoulder to shoulder united in countering the menace.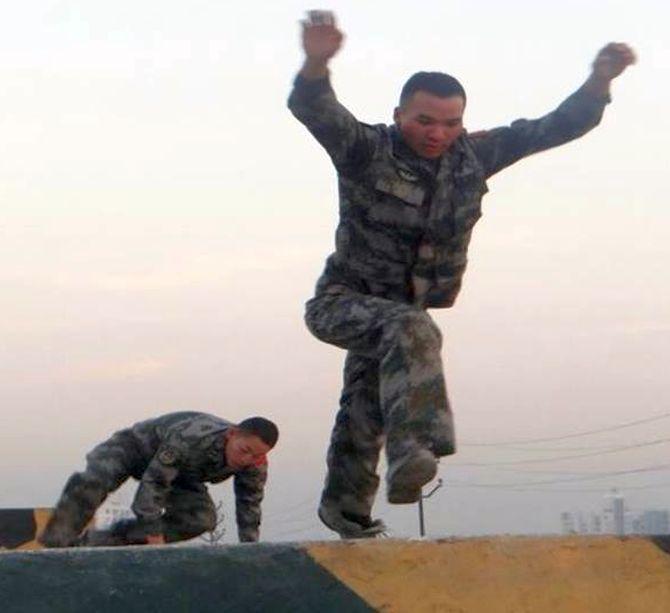 This is the sixth round of exercise between both the armies. The first drill was held in southwest China's YunnanProvince in 2007, followed by drills in Belgaum in Karnataka in 2008. The third round was held in southwest China's Sichuan in 2013, followed by the fourth in Pune in 2014 and the fifth at the Kunming Military Academy at YunnanProvince in China.
All photographs: Indian Army