A new checkpoint had been set up which caused vehicles to queue for hundreds of metres near the toll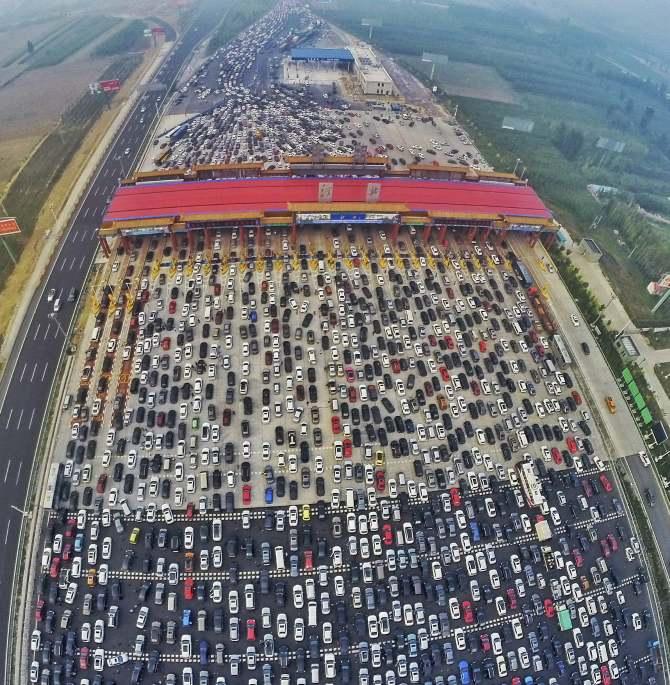 Stop complaining about the traffic jams in Gurgaon or Mumbai. This is definitely the mother of all snarls.
Aerial footage shows massive congestion Beijing-Hong Kong-Macau Expressway despite having 50 lanes. It was a nightmare for residents as they headed back to Beijing after the week-long National Day holiday, known also as 'Golden Week'.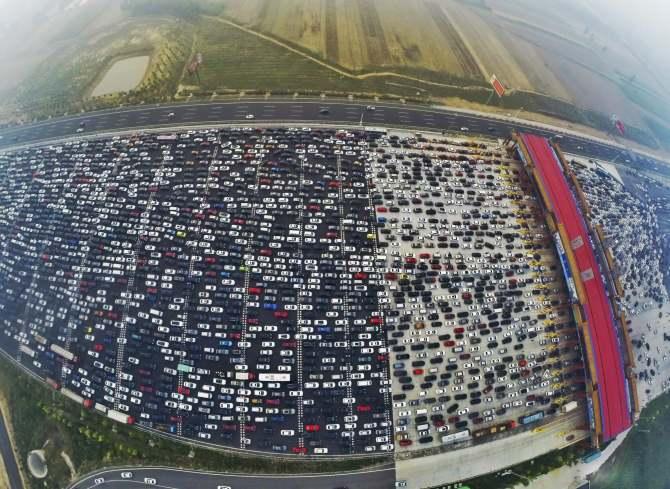 The jam on 2,200 km long expressway was caused by the introduction of a new checkpoint.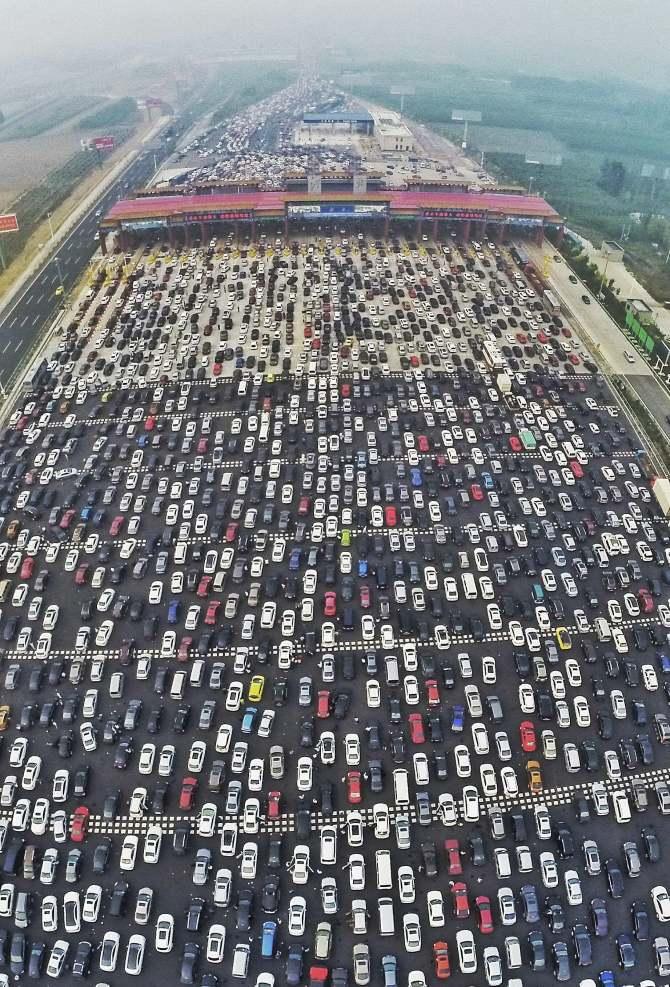 According to news agency Xinhua, an estimated 750 million, or half of China's population, travelled within the country during the October 1-7 period.
In August 2010, what many considered to be the longest traffic jam in history also occurred in China, on the G6 Beijing-Tibet Expressway.

Photographs: China Daily/Reuters