The phrase "crashing into a building" took on a new meaning on Sunday in the United States when a car hit a centre divider, went airborne and ploughed into the second floor of a dentist's office in California.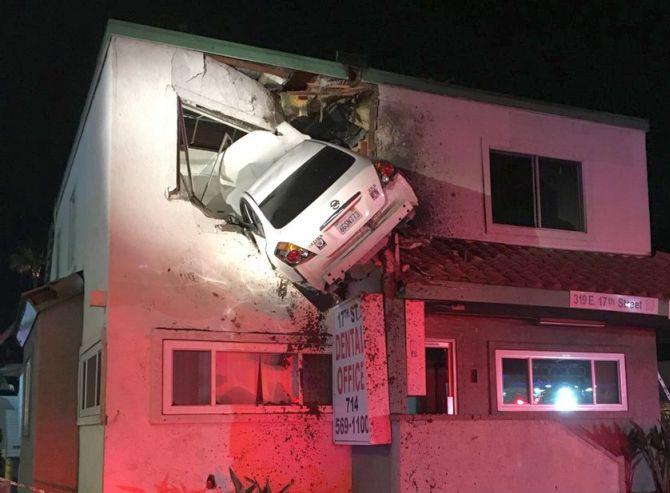 Images taken by the local fire department show the white sedan partially wedged into the building, its rear exposed as it tilted to one side.
Captain Stephen Horner, from the Orange County Fire Authority, said the car was coming from a side street when it hit the median strip, sending it into the air and into the side of the office building.
While one person was able to free themselves, the second person was stuck for an hour and a half while officials worked to remove them.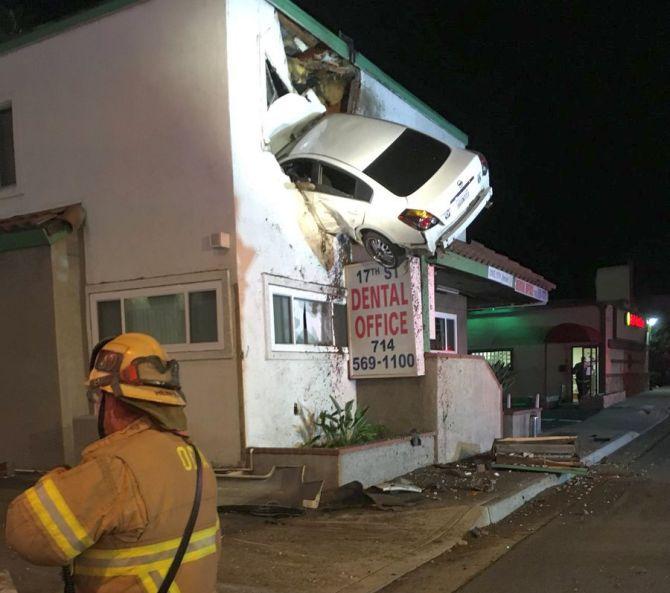 A crane was then used to pull the vehicle out of the building.
According to The Washington Post, the building was empty at the time, while the second floor - which was used to store files - sustained only minor damage.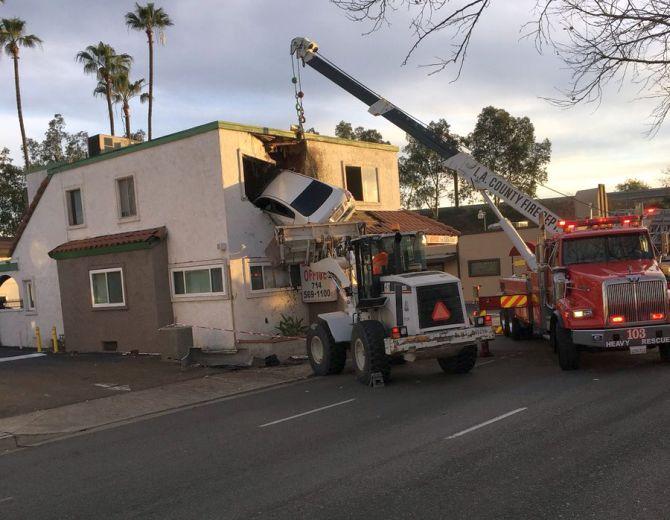 The driver later officers he had used drugs before the crash and was taken to a hospital for treatment of minor injuries, the police said. The spokesman said that the authorities had filed a charge of driving under the influence but that the driver had not yet been arraigned because he was in the hospital.
Photographs: @OCFA_PIO/Twitter