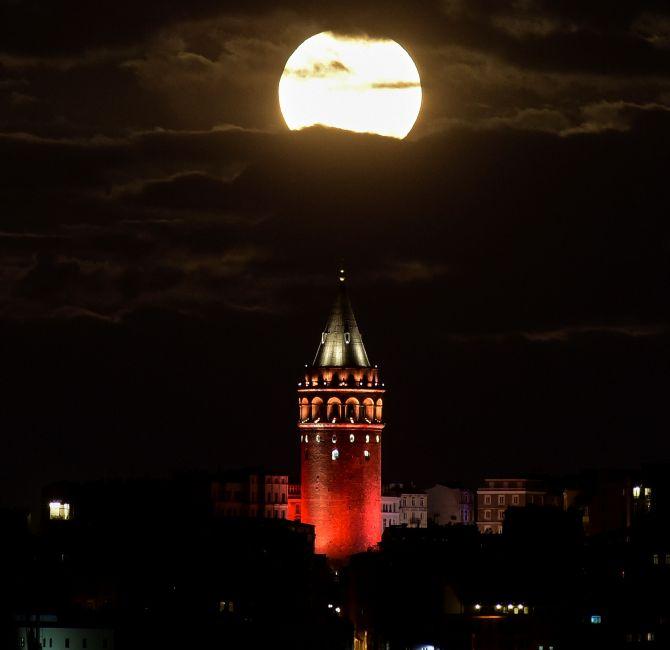 The full moon is bigger and brighter than it's been in decades, delighting stargazers, photographers and anyone who's taken a moment or two to look up at the night time sky over the past day or two.
On November 14, the brightest moon in almost 69 years lit up the skies.
Viewers will see a moon about 14 per cent larger in diameter and about 30 per cent brighter than when it's at its furthest from the earth. It won't be as big and bright again for another 18 years.
So, look up and be surprised!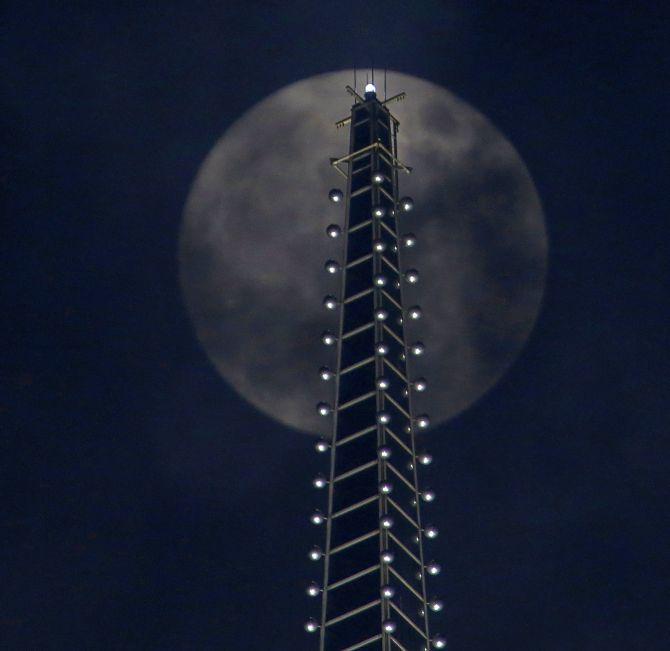 The supermoon is seen behind a building in Shanghai. Photograph: Aly Song/Reuters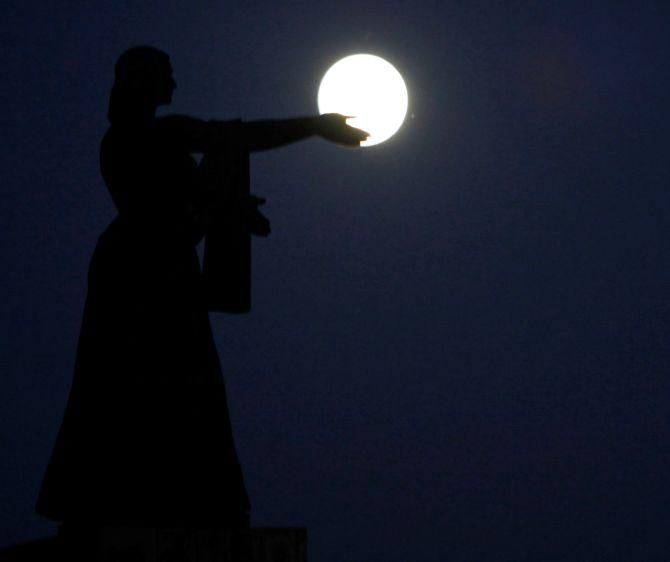 The "supermoon", the closest the moon comes to Earth since 1948, rises over La Raza monument, in Ciudad Juarez, Mexico. Photograph: Jose Luis Gonzalez/Reuters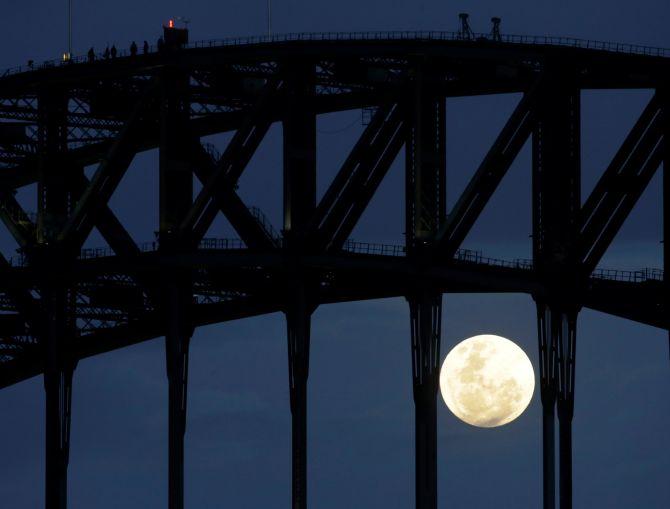 Participants in a Sydney Harbour Bridge Climb walk across the western span of the famous Australian landmark as the supermoon rises. Photograph: Jason Reed/Reuters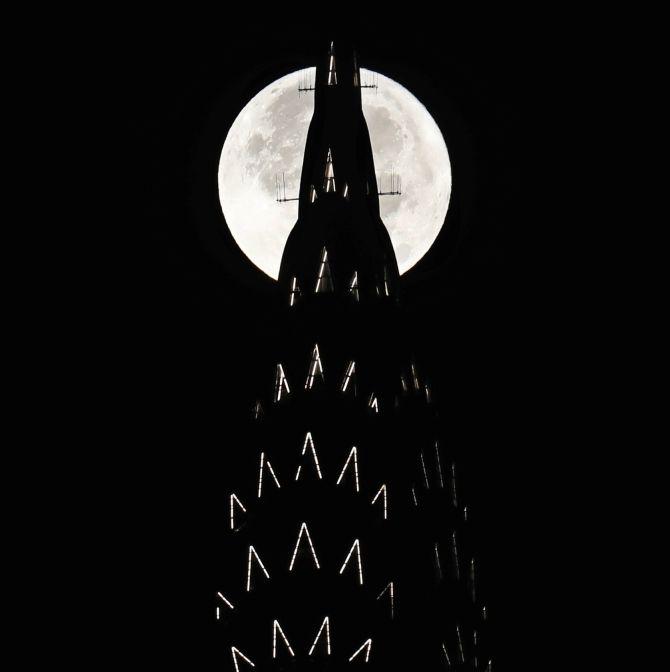 The supermoon sets behind the Chrysler Building in New York, United States. Photograph: Lucas Jackson/Reuters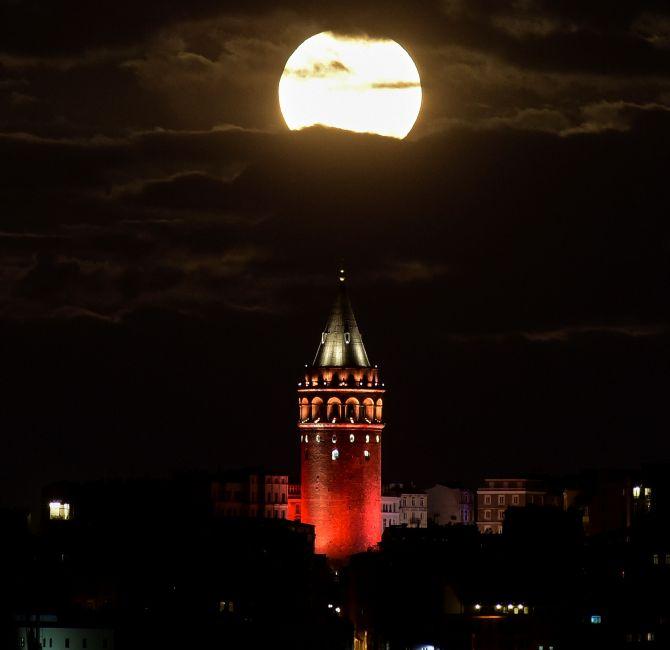 The supermoon is seen over the historical Galata Tower in Istanbul, Turkey. Photograph: Yagiz Karahan/Reuters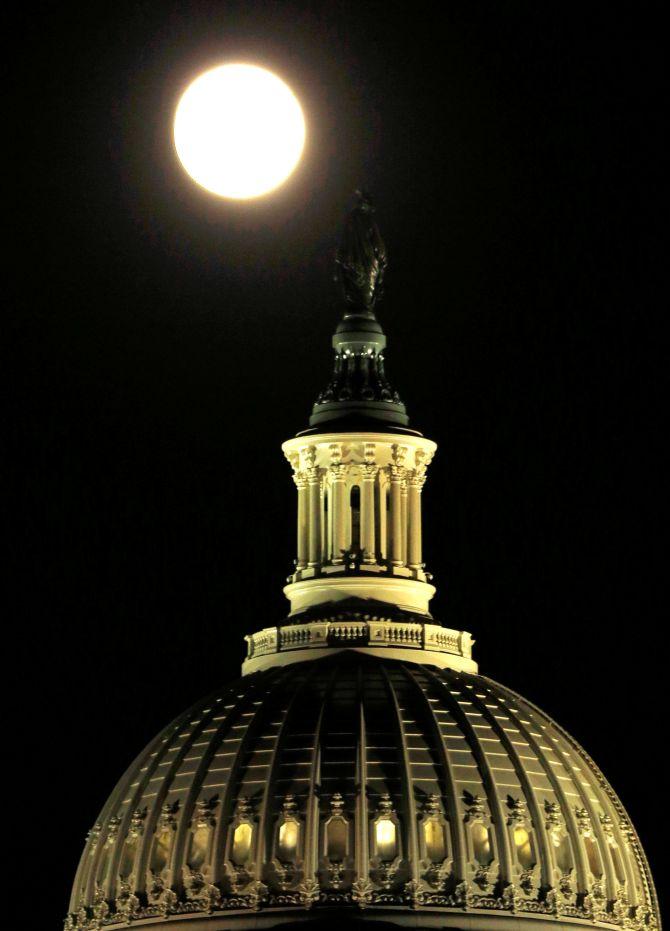 The supermoon rises over the United States Capitol dome in Washington, DC. Photograph: Gary Cameron/Reuters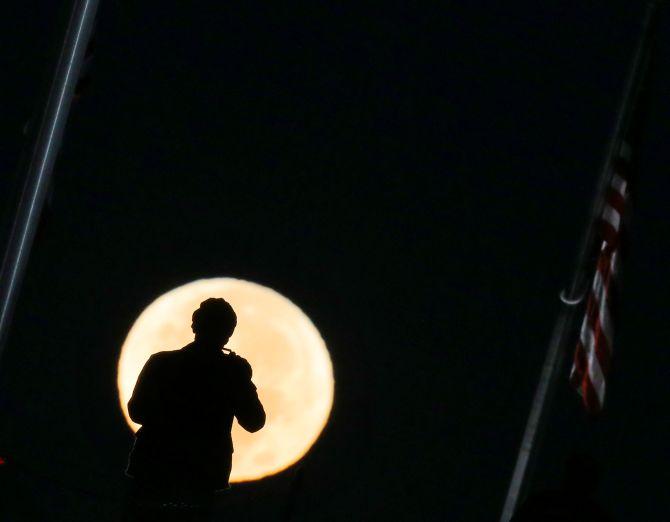 A man takes pictures of the supermoon over the National Mall in Washington. Photograph: Carlos Barria/Reuters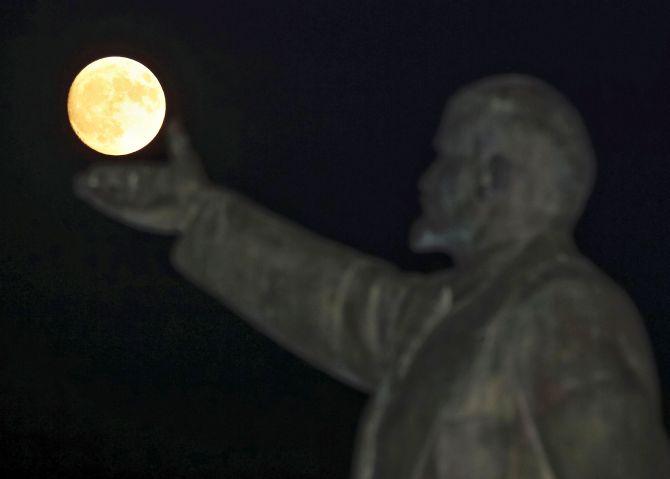 A full moon rises behind a statue of Soviet state founder Vladimir Lenin in Kazakhstan. Photograph: Shamil Zhumatov/Reuters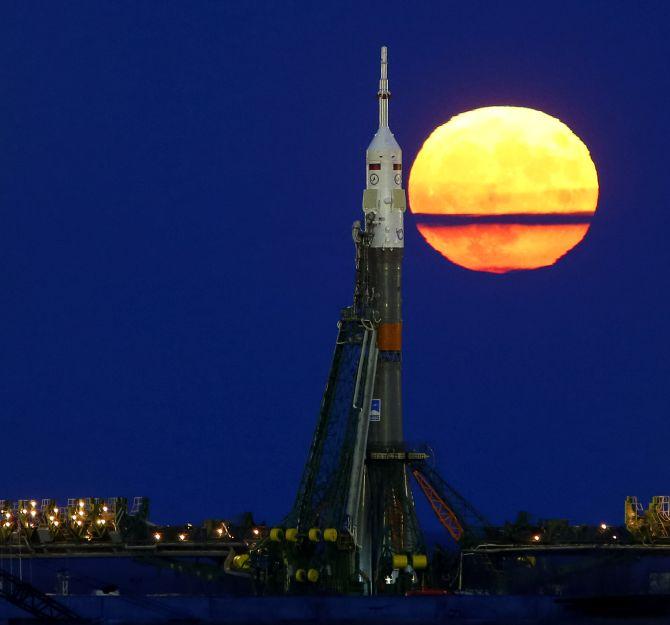 The supermoon rises behind the Soyuz MS-03 spacecraft, ahead of its upcoming launch to the International Space Station at the Baikonur cosmodrome in Kazakhstan. Photograph: Shamil Zhumatov/Reuters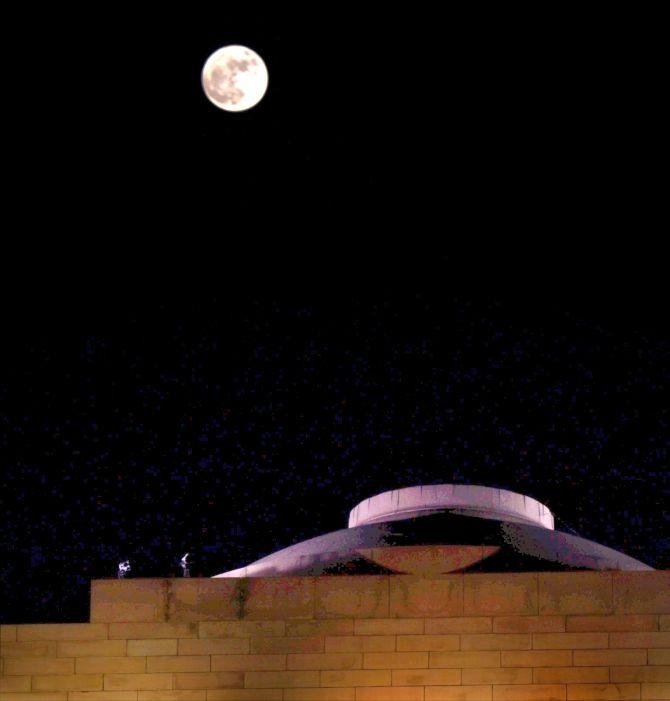 A view of the Supermoon seen in the sky over India Gate in New Delhi. Photograph: Shirish Shete/PTI Photo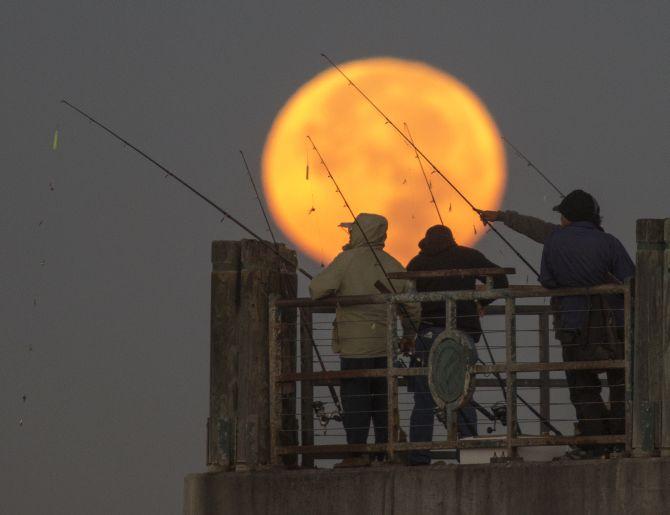 The moon sets behind people fishing on a pier during its closest orbit to the Earth since 1948 in Redondo Beach, California. Photograph: David McNew/Getty Images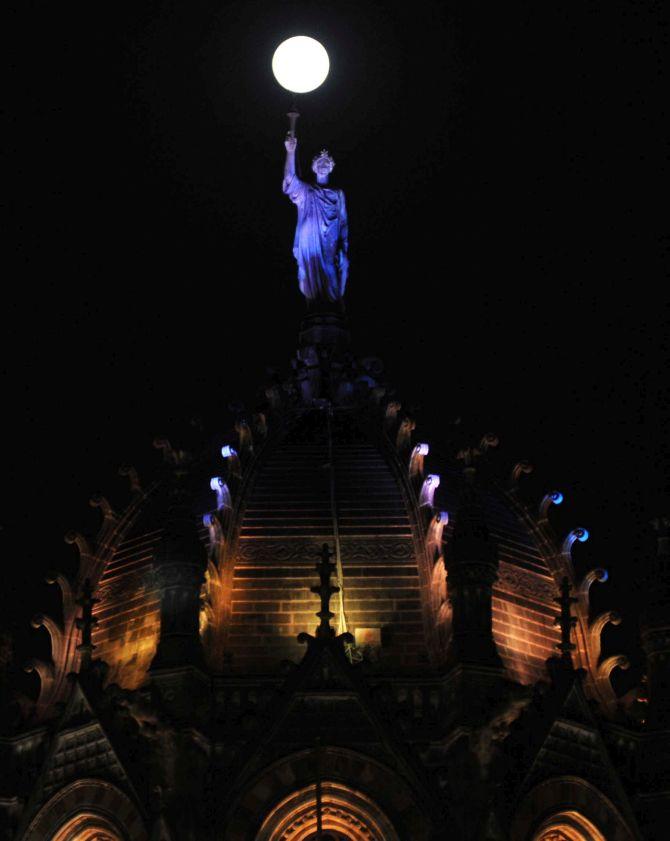 The supermoon seen above the Chhatrapati Shivaji Terminus in Mumbai. Photograph: Sahil Salvi/Rediff.com
What is a supermoon?
A "supermoon" occurs when the moon becomes full on the same day as its perigee, the point in the moon's orbit when it is closest to Earth.
Supermoons generally appear to be 14 per cent bigger and 30 per cent brighter than other full moons.
Monday's event is the most impressive in a series of three supermoons in quick succession. The first happened on October 16 and the next will occur on December 14.