The most beloved deity is back in town and Rediff.com's Satish Bodas goes pandal hopping to discover some famous and larger-than-life idols.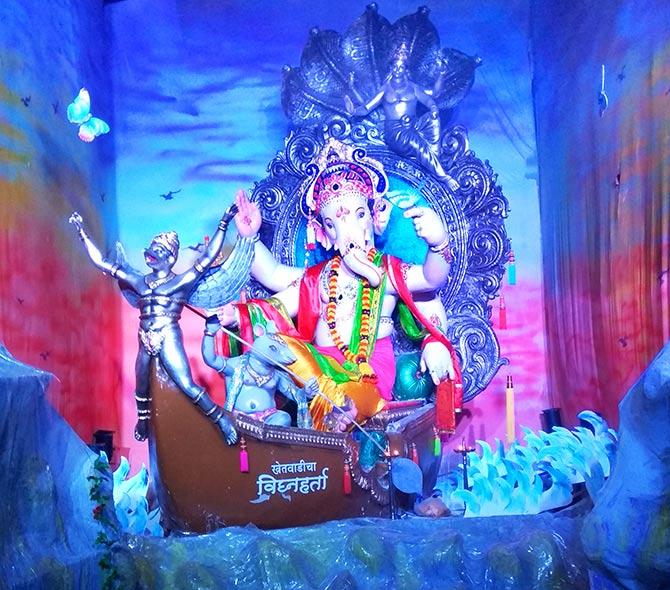 One of the oldest known Ganesh pandals in the city, the Khetwadi Vighnaharta Sarvjanik Ganesh Utsav mandal is celebrating its 81st year this time. The idol is 25 ft tall.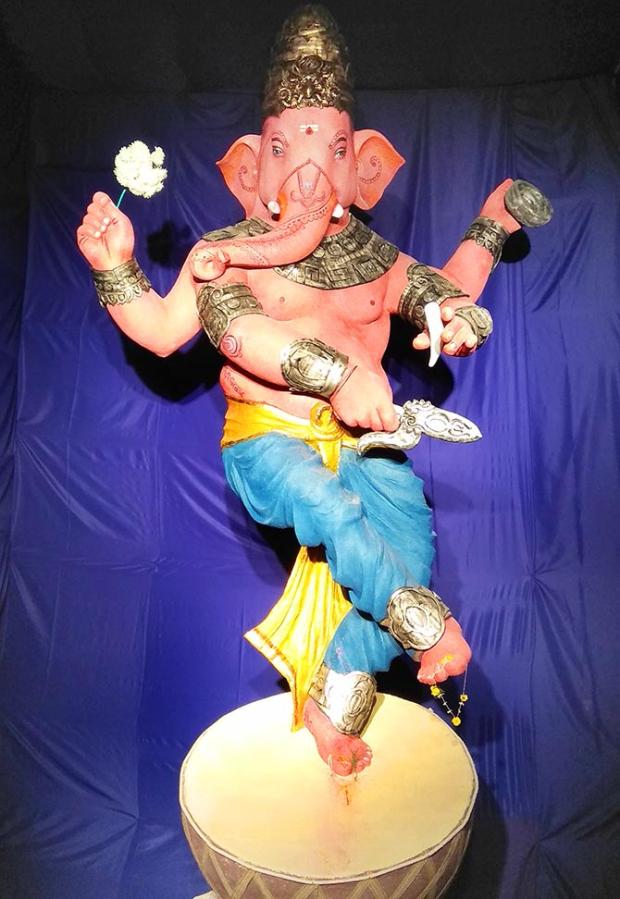 Do visit this Natraj Ganesha of Khetwadi 8th Lane Sarvjanik Ganesh Utsav pandal. It is celebrating 54th year.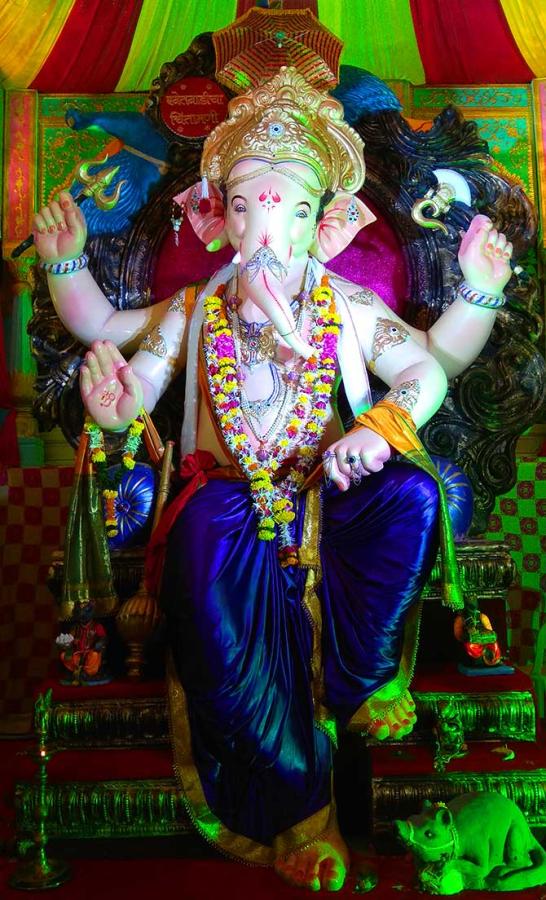 Enter Khetwadi's 9th lane and you can see this Ganesha which is 25 ft tall.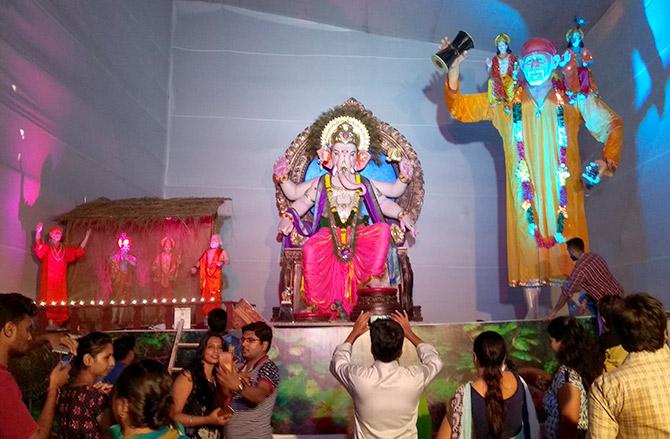 Bal Gopal Sarvjanik Ganesh Utsav Mandal, Khetwadi 10th Lane is celebrating its 62nd year. This year the pandal has created a tall statue of Shirdi's Sai baba.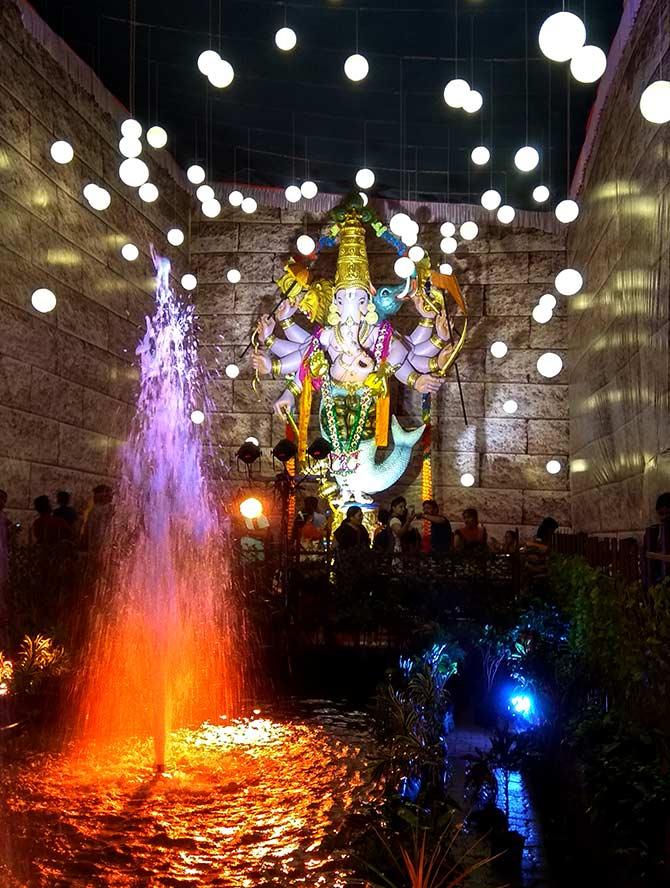 Donning Vishnu's first avatar Matsya, this Khetwadi 11th lane Sarvjanik Ganesh Utsav pandal's idol is 28 ft.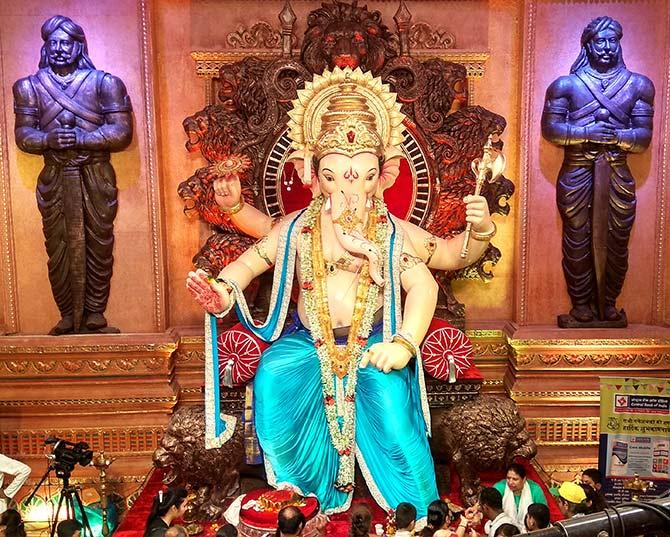 Meet Khetwadi Ganraj, which is quite similar to Lalbaugcha Raja, in 12th lane. The pandal is celebrating its 59th year.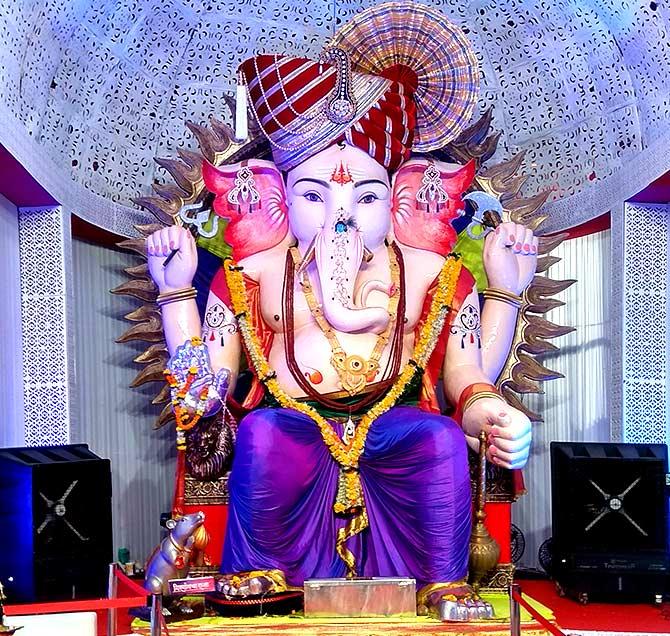 Popular for his Rajwadi Pheta, Girgaoncha Raja is the only sarvajanik eco-friendly Ganesh idol in Mumbai. A 22-feet long idol weighs 3.5 tonnes.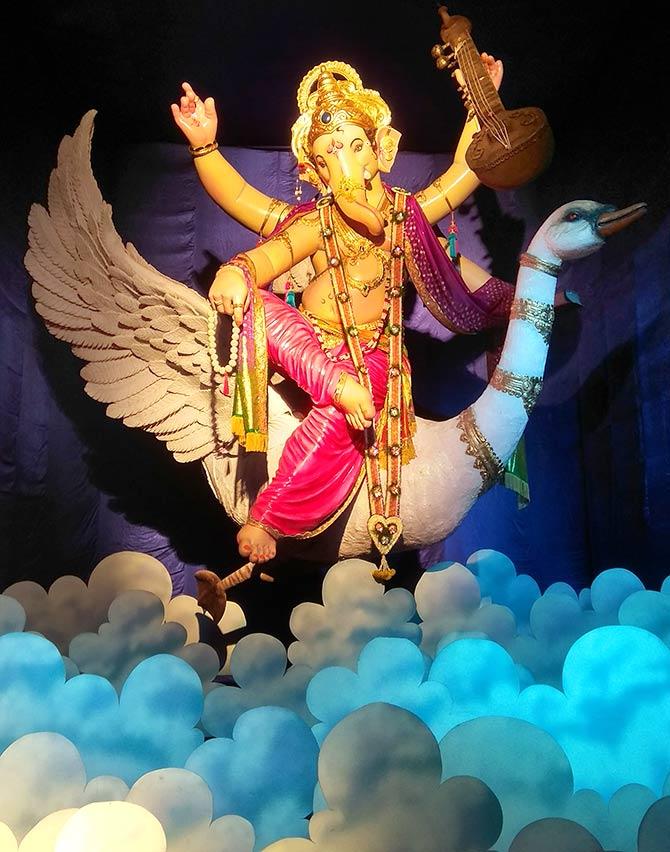 Akhil Chandan Wadi Sarvjanik Ganesh Utsav pandal from Chira Bazar in Mumbai is celebrating its 40th year. The idol is 26 ft.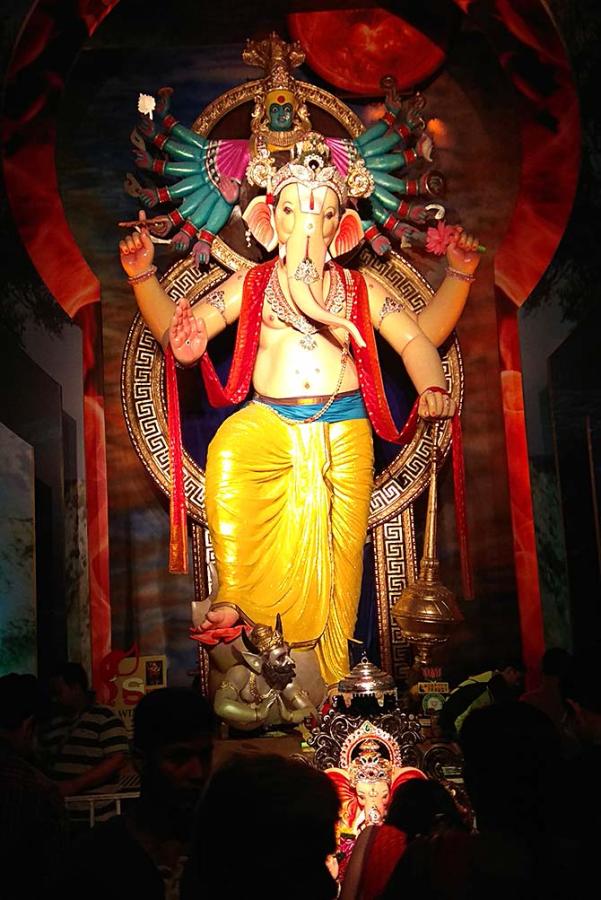 Parelcha Raja at Narepark Sarvajanik Ganeshotsav Mandal in Parel is 71 years old.