Europeans are feeling the effects of the "Beast from the East," which refers to frigid winds blowing east to west from Siberia toward the United Kingdom.
Temperatures have plunged as much as 20 degrees Celsius below average for this time of year, thanks to these frigid winds.
Take a look at how Europe is coping after being dumped with heavy snow.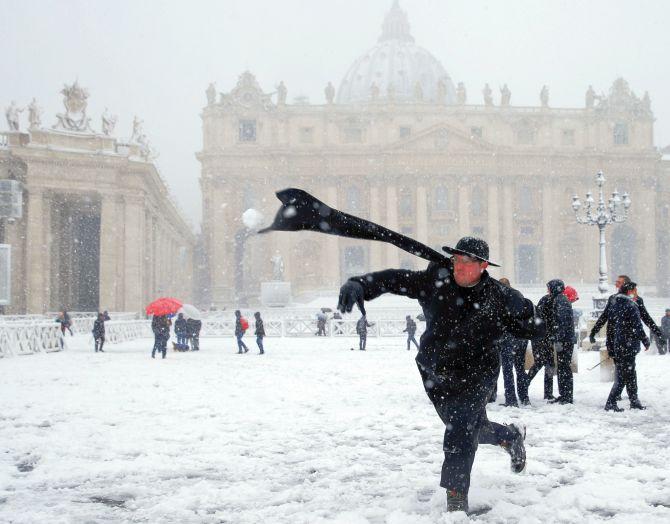 A young priest throws a snow ball during a heavy snowfall in Saint Peter's Square at the Vatican. The combined cold and snow shut down schools and kept roads all but empty. In fact, Italian police asked residents to stay at home if possible, but that did not stop people taking the opportunity to enjoy a snowball fight in St Peter's Square in the Vatican. Photograph: Max Rossi /Reuters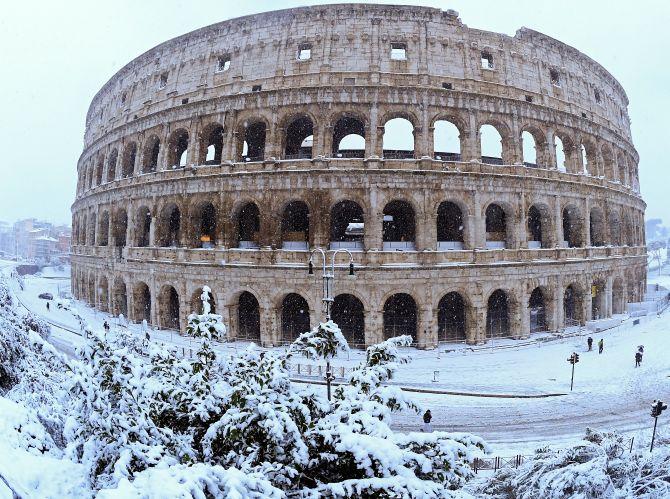 Rome's Mediterranean climate and proximity to the sea usually result in mild winters, but the snow storm this year has led to many historical landmarks such as the Colosseum being painted white. Photograph: Alberto Lingria/Reuters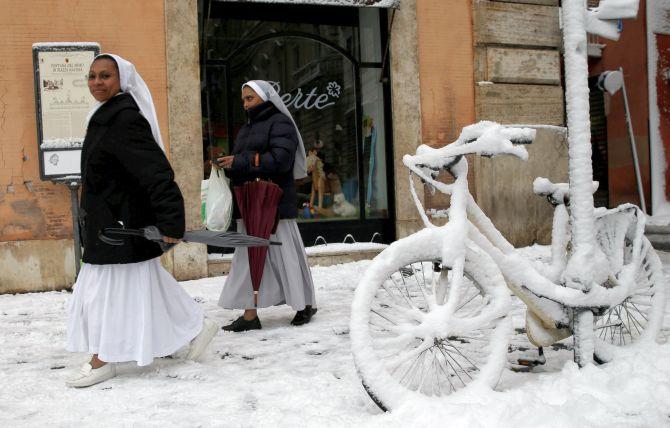 The 'Beast from the East' as the snowstorm has been dubbed has led to transport services being disrupted in Rome. Photograph: Max Rossi /Reuters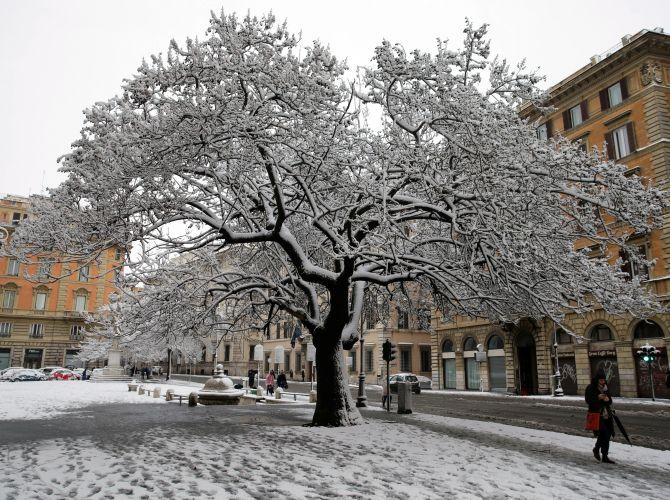 This has been the heaviest snowfall in Rome in six years and the largest for the end of February in decades. The city, which is not equipped to deal with snow emergencies due to their rarity, asked other areas to send in snow ploughs to help clear roads. Photograph: Max Rossi /Reuters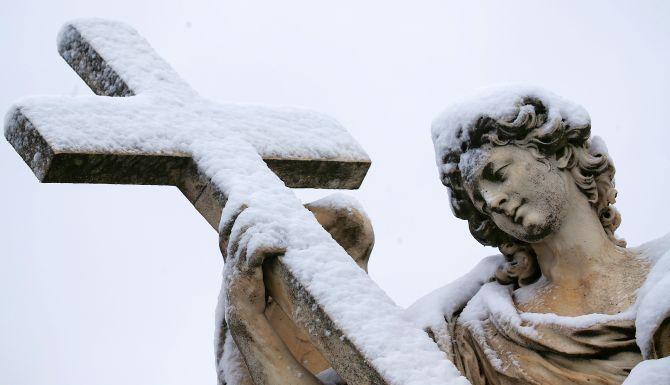 Only one runway was operating at Rome's main airport, Fiumicino. The Italian capital's second airport, Ciampino, was closed. Photograph: Alessandro Bianchi/Reuters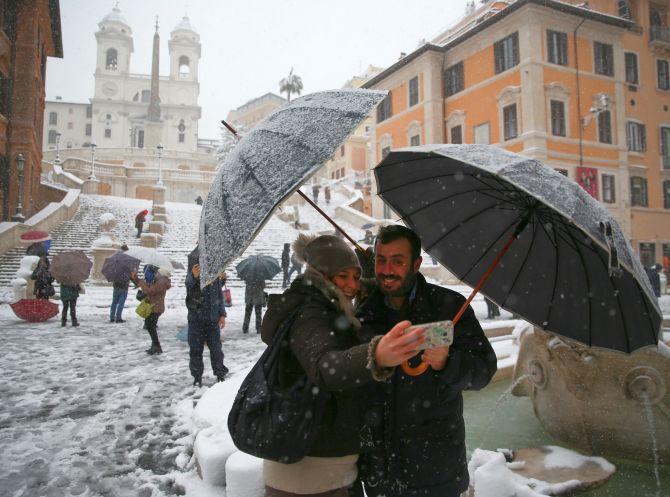 Parks that usually stay green through winter were blanketed with snow, giving eager Romans a rare opportunity to go sledging, snow-shoeing or skiing. Photograph: Alessandro Bianchi/Reuters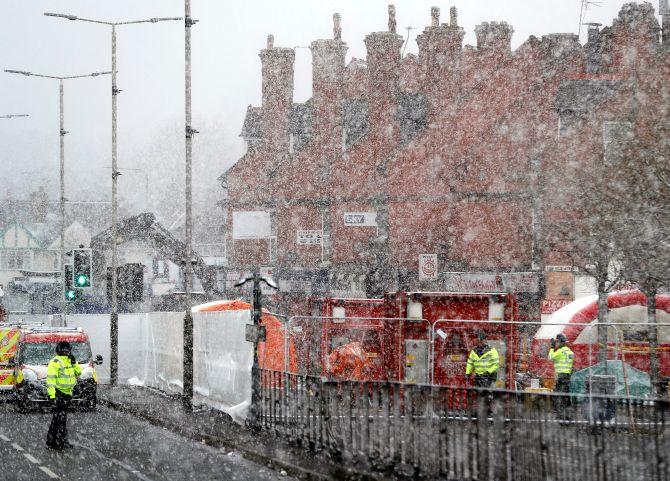 The UK Met Office has issued "amber" weather warnings for snow which is the highest category of warning, as a low pressure system moving from east to west is expected to bring heavy snow squalls to areas near Newcastle. Photograph: Darren Staples/Reuters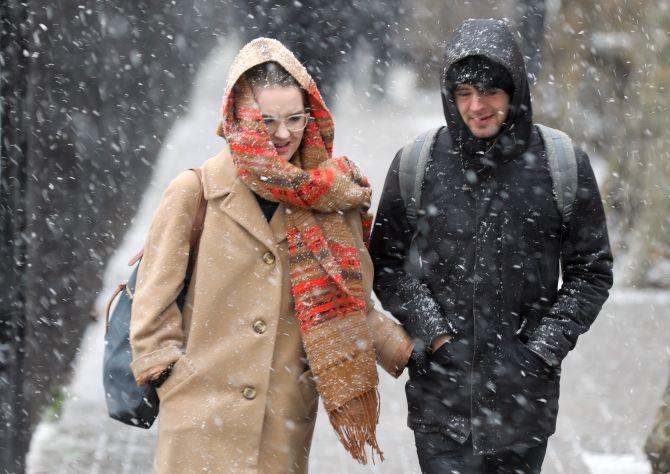 Roads across the UK have already seen a blanketing of snow, with police forces reporting treacherous driving conditions and blocked routes. Trains have also been affected by the snowfall. British Airways has cancelled several flights from Heathrow Airport, while easyJet warned disruption to its flights was expected. School closures were also likely. Photograph: Paul Hackett/Reuters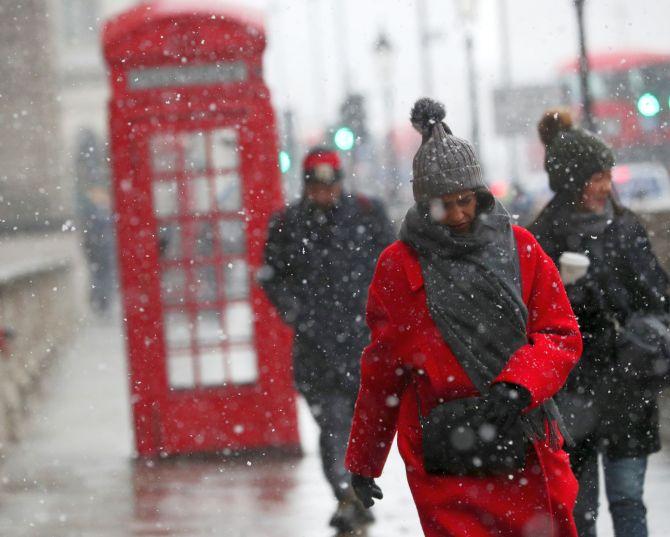 Schools in UK could also be hit by closures due to the heavy snowfall, as school leaders said keeping staff and pupils safe should be a top priority. Photograph: Hannah McKay/Reuters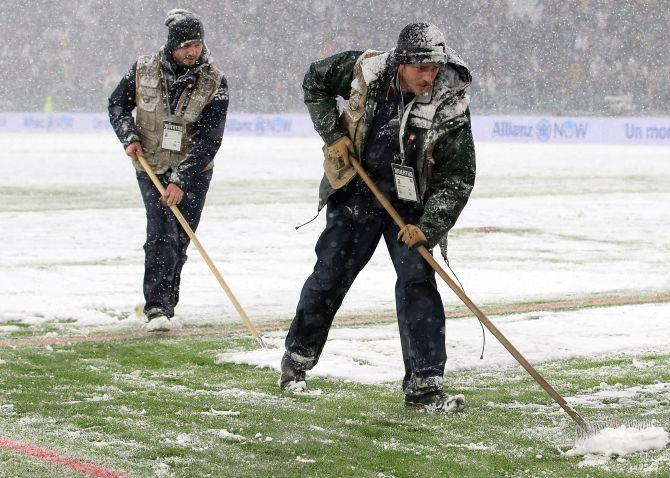 A Serie A football match had to be postponed in Turin, Italy owing to the heavy snowfall. Photograph: Emilio Andreoli/Getty Images