As counting of the ballot for 542 Lok Sabha seats for the world's largest democracy is underway, the Bharatiya Janata Party is surging ahead of all its rivals.
With early trends in favour of the BJP, party workers and supporters burst into celebrations at various party offices as well as its headquarters in New Delhi.
Workers distributed sweets, raised slogans and were seen dancing on the beats of drums at various places.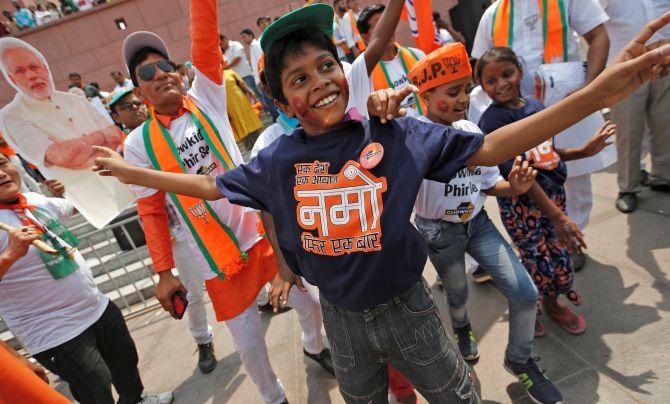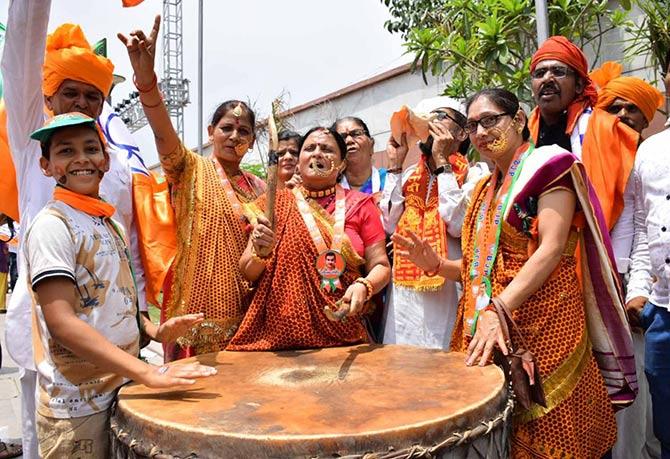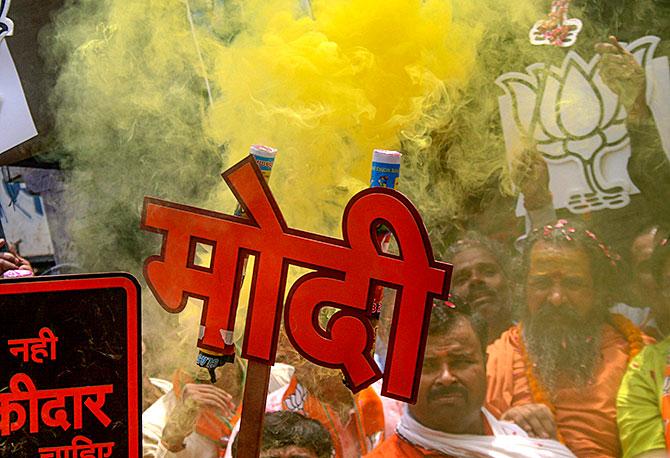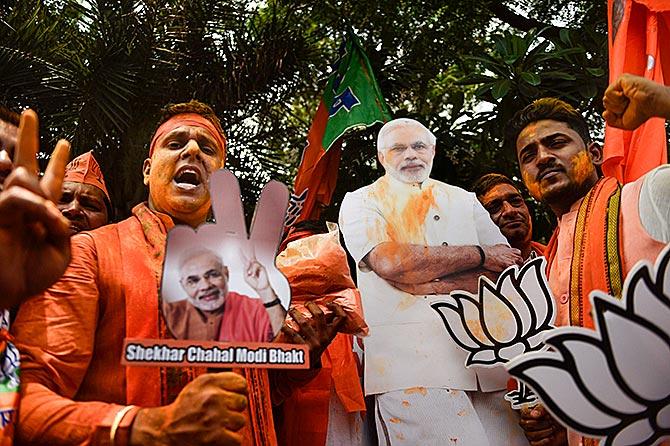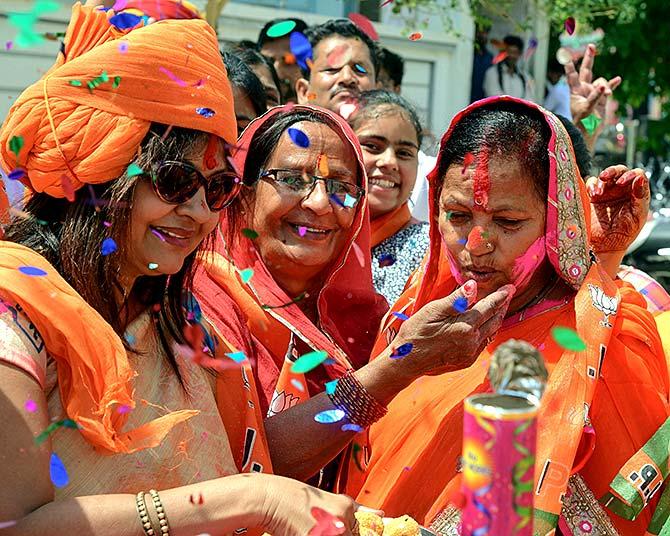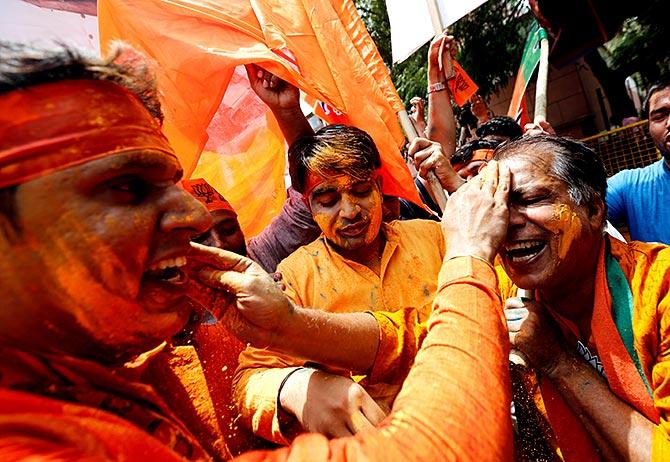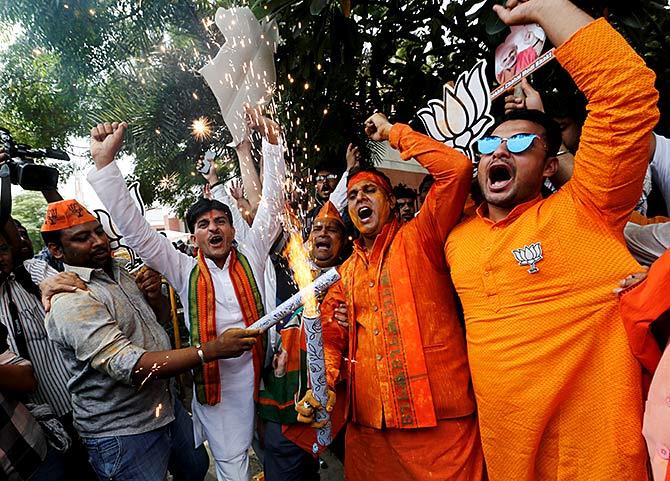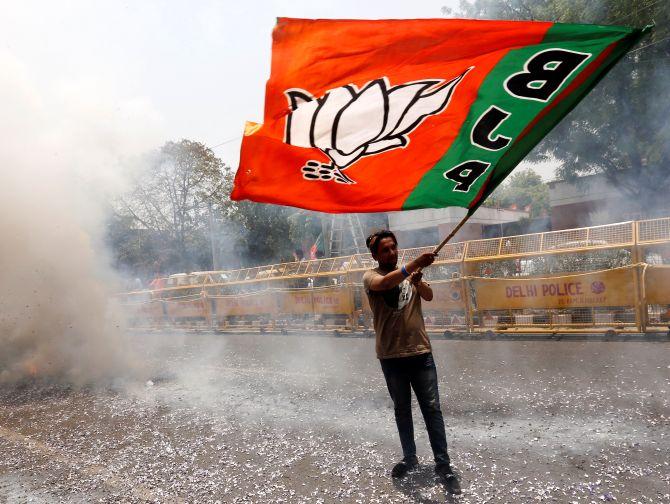 WATCH: Supporters celebrate outside BJP's Jaipur office