It appears there's no respite for the residents of Guwahati from the floods. Rain-induced flash floods crippled life on Wednesday for the second time in the past four days.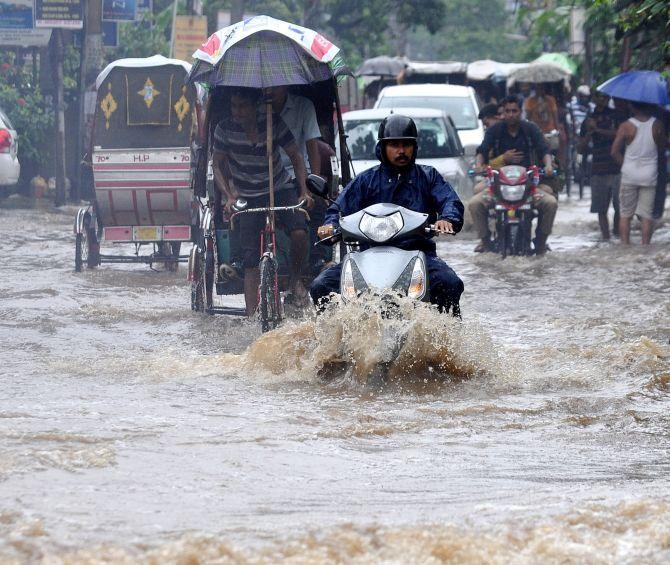 The incessant rains, which started overnight and continued for several hours, have left many localities submerged. Areas such as Jorabat, Khanapara, Anil Nagar, Nabin Nagara, Six Mile, Panjabari, Juripar, Gorchuk, Boragaon, arterial R G Barua Road, Mother Teresa Road, VIP Road and Narangi have been reduced to a watery mess, owing to the rains.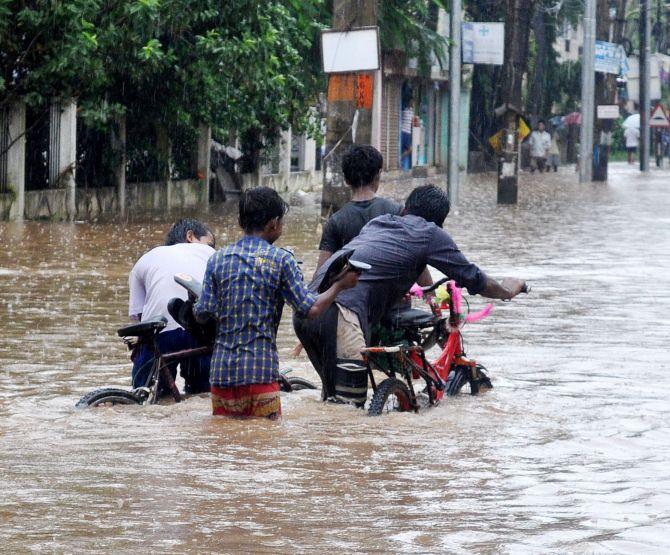 In many places, homes on the ground level have been rendered unliveable owing to the stagnant flood water and slush deposits. Cars in many areas were left stranded as they were submerged in the waters. Most people had to opt for rickshaw pullers who trudged along.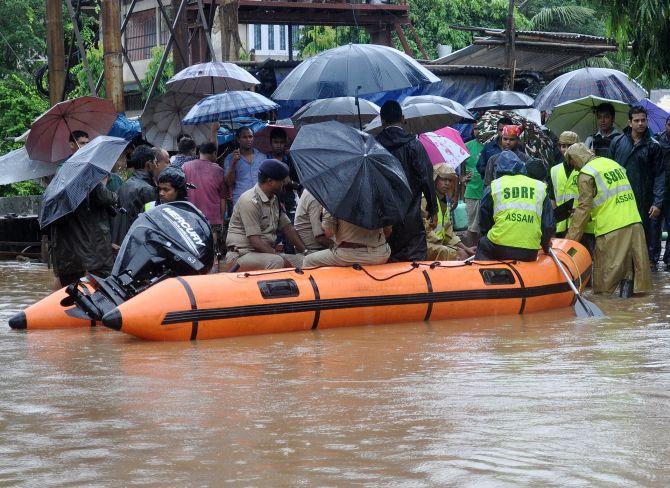 The lack of the city bus service only added to the woes of the common people.
The state government has already deployed personnel from the state disaster response force, who have already begun using boats to rescue the stranded residents. The district administration has also begun using water pumps to get the water out from Anil Nagar and Nabin Naga localities.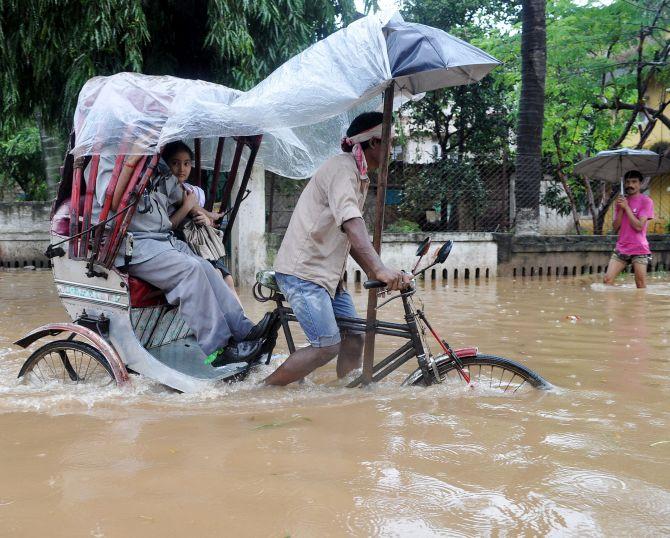 And the news only gets worse for the residents, as the weatherman has predicted heavy rains for the next three hours on Wednesday.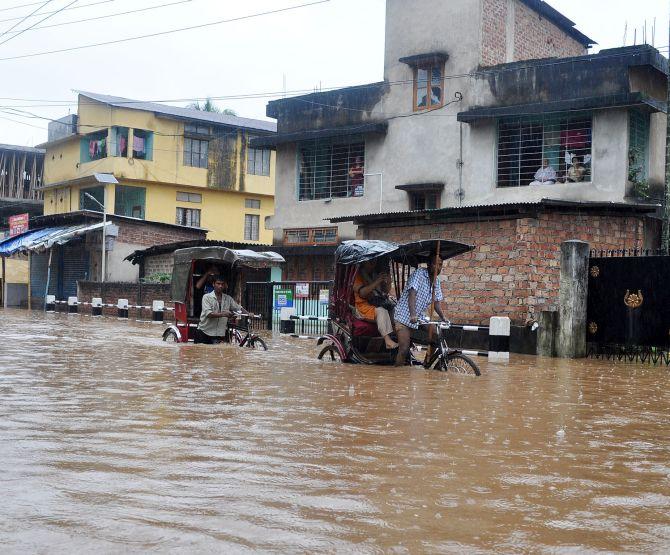 Photographs: Rediff.com