Can't step out owing to the coronavirus scare? Don't worry, here are some beautiful images from Srinagar's Tulip Garden.
Umar Ganie/Rediff.com reports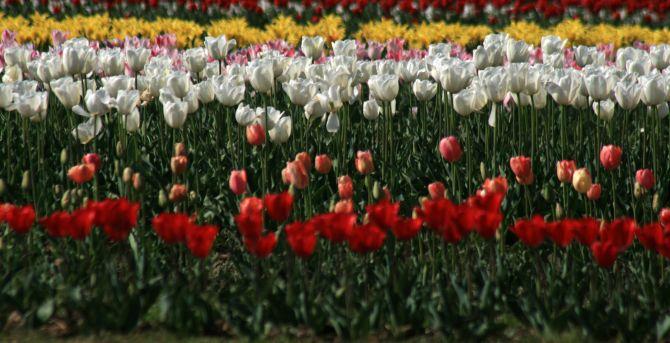 At a time when Kashmir was all set to showcase its beauty at Asia's largest Tulip garden, the deadly coronavirus played a spoil-sport forcing the closure of the garden.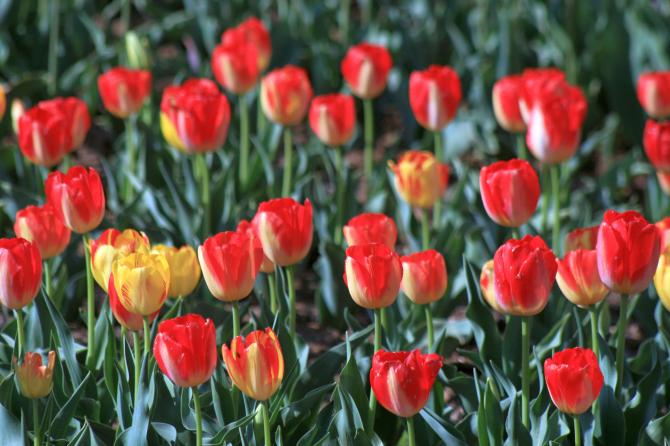 Asia's largest Tulip garden, overlooking famous Dal Lake and the foothills of Zabarwan mountains in Srinagar, is where more than 1.3 million tulips of 51 varieties are on display for guests.
The closure of garden has already caused a dent to the already ailing tourism sector and has resulted in the losses of Rs 1,000 crore to Tulip garden and all its associated sectors that include tourism, vendors,
shikara owners, houseboat owners, hoteliers, and last but not the least cab drivers.
SEE: Srinagar's Tulip Garden in bloom, but deserted due to lockdown
For the first time, Asia's biggest Tulip garden will not be opened for the public this year. This follows the government's decision to close all the gardens and parks in Srinagar given the coronavirus threat.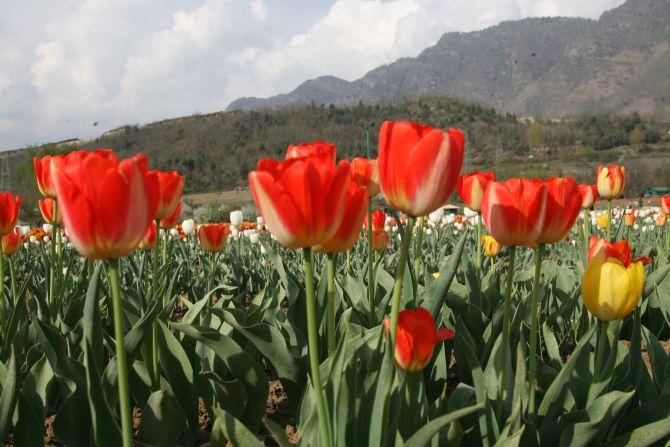 Every year, the 10-day festival starts on April 5 and culminates on April 15. The Tulip garden has been the biggest draw for the tourists as well as locals since it was opened in 2007.
Sheikh Altaf, the tulip garden in-charge, said, they were planning to keep the garden open for 45 days this season with the expectation that at least two lakh guests, including locals and tourists would visit the garden. "We would have earned more than Rs 1 crore which would go directly to the treasury of Jammu and Kashmir," he said.
"We are not able to earn that Rs one crore. What is more important the allied sectors like houseboat, shikara wallas, tour operators, street vendors, stall owners, tea sellers, barbeue sellers, cab drivers,
hoteliers and many other sectors associated with the tulip garden have borne the brunt," he added.
Last year, 2.58 lakh visitors, including foreign and domestic tourists visited the garden.

"As of now, the garden is closed by the order of the government, said Farooq Ahmad Rather, director of floriculture, gardens and parks, Kashmir. It took us almost Rs 50 to 60 lakh to buy these tulip bulbs from various countries. Last year, the garden was opened on March 31 and 2.58 lakh visitors visited the garden," he added.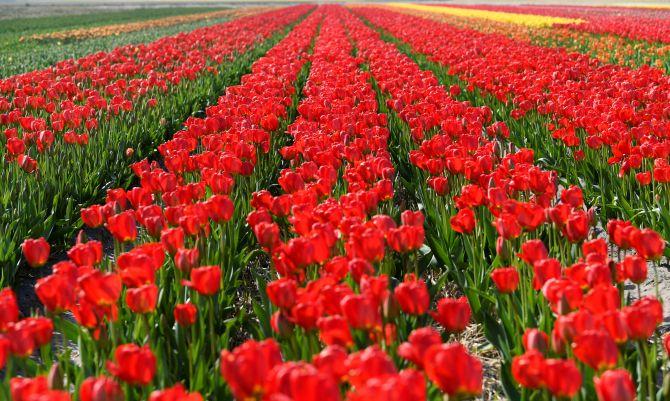 "I was planning to visit tulip garden this month's along with my family but all in vain. Now it is not possible to go and enjoy the beauty of tulips there in this season. This is very painful to see colourful tulips
with full bloom but the garden is closed. We do not have any other option, but to wait," said student Mashkoora Khan.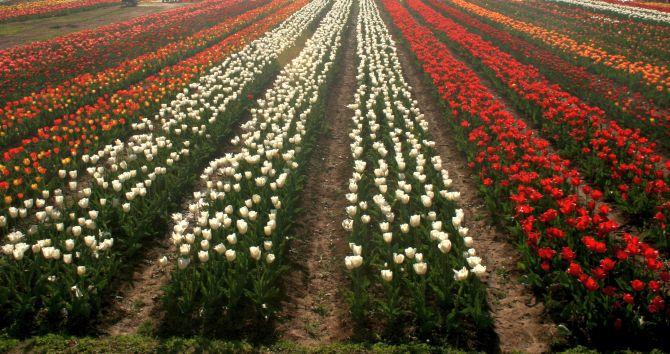 Meanwhile, former Chief Minister of Jammu and Kashmir Omar Abdullah, who was recently released after eight-months of detention, took to Twitter and posted a tweet of tulips in full bloom, "We can't visit this year so here's a glimpse of what we are missing. Let's hope next year is a bumper bloom and a bumper season of visitors," Omar wrote.