Kleon Papadimitriou, a Greek student in Aberdeen, Scotland undertook the adventure when flights to much of Europe were cancelled due to the coronavirus pandemic.
Nearly a month into the coronavirus lockdown, Kleon Papadimitriou, a Greek student in Aberdeen, Scotland, was feeling homesick.
Restless -- and with flights to much of Europe cancelled -- he was looking for a way home to Athens. His father joked that he could simply walk, and a light bulb went on. What if he cycled?
That's right... The 20-year-old student cycled from Scotland's Aberdeen to Greece in 48 days -- that's 3,500 kilometres.
Armed with a tent, sleeping bag, canned sardines and bread, Kleon began on his epic bike ride after installing an app for his parents to track his whereabouts on May 10.
Planning for the long trip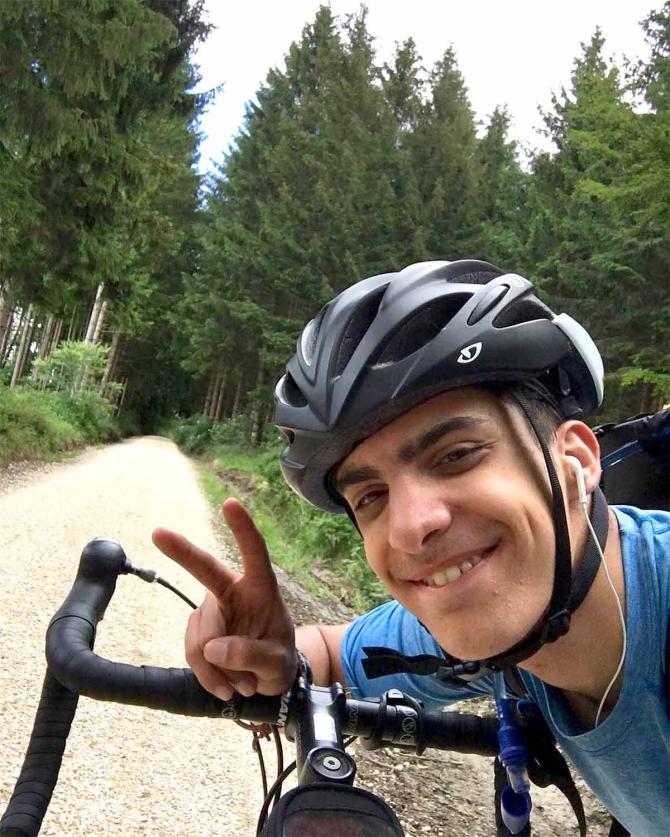 Papadimitriou says he began researching what it would take to make the trip on two wheels. He says he had competed in a race in 2019 and had briefly trained this year for several weeks -- but that was about all the biking experience he carried with him.
Initially, he says the idea was more of a "pipe dream."
But soon he began purchasing the equipment he'd need. He purchased a bike, told his friends and broke the news to his parents. They agreed, he says, mostly because "they thought it was just an idea that I would eventually let go of."
Speaking to Lonely Planet, the young student said that planning also involved speaking to embassies and governments. "The planning finding a route through open borders, checking with embassies and governments to make sure I have the appropriate documents and permissions. It involved talking to others who had done such a trip and seeing what I should expect, what gear I would need, and obtaining some of the gear that I did not already have. Finally, it took a lot of mental preparation," he's quoted as saying.
Pedalling his way home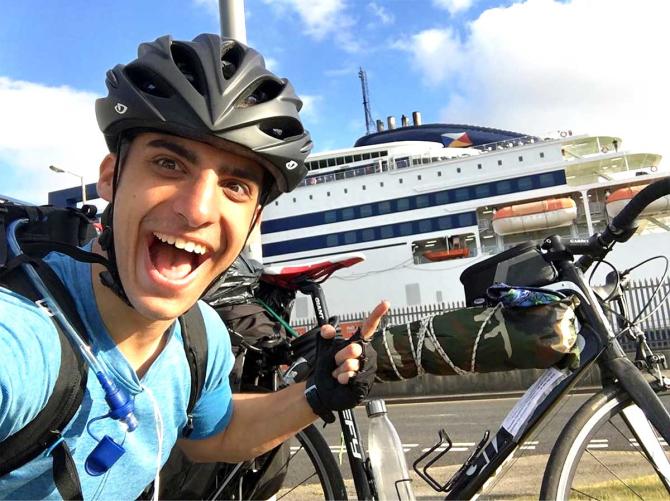 Once he embarked on his one-of-a-kind of adventure, Papadimitriou cycled anywhere between 56 km to 120 km each day, making his way from England, then onto the Netherlands. He biked along the Rhine in Germany for several days, passed through Austria and cycled down along the eastern coast of Italy before he took a boat to the Greek port of Patras -- and from there biked to his Athens neighbourhood.
"If I were to consider the whole trip and my daily progress, I would have quickly become disheartened and I doubt I would have made it past the first few days. I learned that my limits and abilities are much beyond what I thought they were. I learned the value of patience, objective thinking, remaining calm in stressful situations, as well as many other minor things. The main thing I learned is that when I'm so far out of my comfort zone I discover very meaningful things, whatever those may be!" Kleon was quoted as saying.
Throughout his trip, he'd set up camp in fields and forests.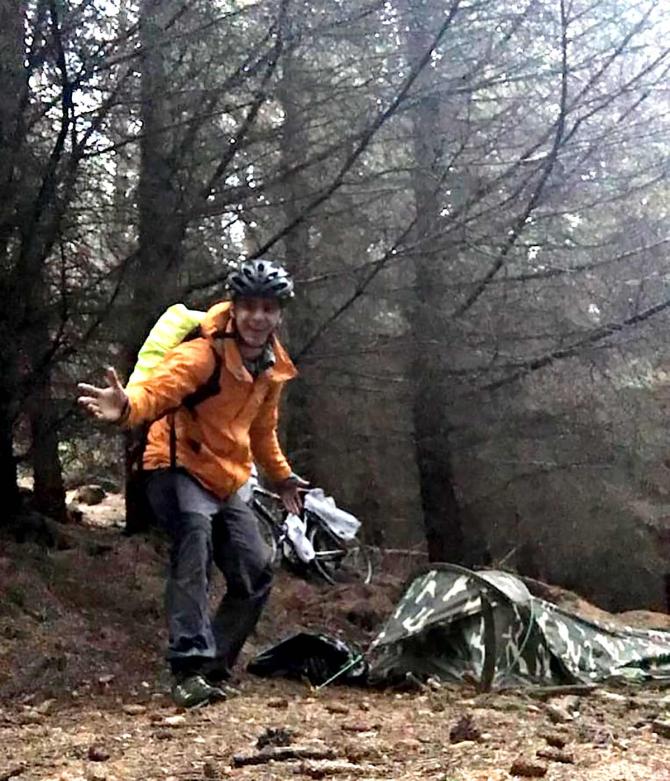 And on his way through different countries in Europe, Papadimitriou also sometimes reached out to friends or acquaintances who would offer a bed and a shower -- a sweet alternative to his usually woody overnight stops.
Papadimitriou told the Times that reaching Stuttgart, Germany, was an important milestone: His grandma, who he hasn't seen in years, lives there. He stayed with her for a week to rest and eat some homemade food before moving on.
"It was very important to me, it was like a checkpoint," he said. "I hadn't seen my grandma for so many years, and the only thing I cared about was, if something were to happen to me, I didn't want it to happen before I got to Stuttgart," he told the Times.
On June 27, nearly 50 days since he first got on the road, he arrived back home, where his family along with dozens of friends -- as well as complete strangers who had been tracking his progress -- were waiting to celebrate his arrival.
"It was very emotional," he said. "Coming from a family from two parents that were very adventurous in their younger years, seeing me kind of follow in their footsteps, I think is very emotional to them and obviously gives me a lot of meaning."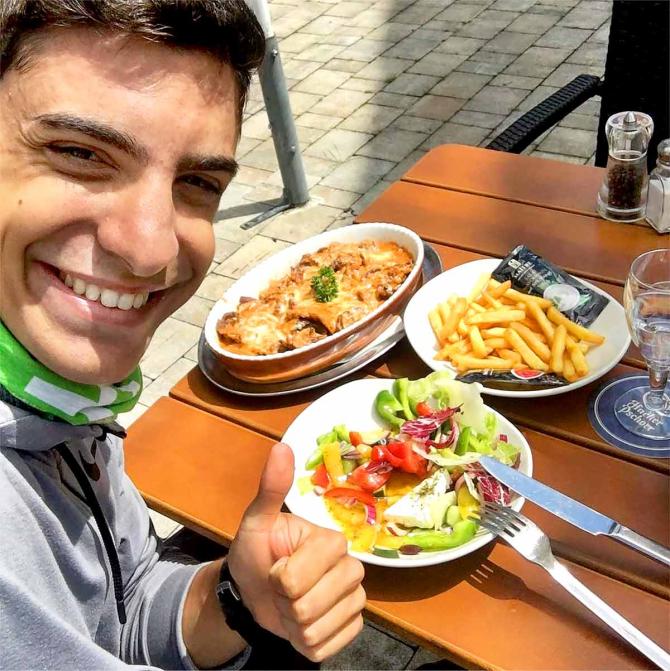 "But I think if anything, they felt relief," he added.
What's next
Papadimitriou said the adventure has made him "more confident" in his abilities.
But he has some advice for anyone looking to take a huge feat, such as a 48-day bike ride.
"When you set the bar really high and you attempt to reach a really ambitious goal, whether you achieve it or you don't, you will have improved," he said.
"You will learn things about yourself and you will surprise yourself."